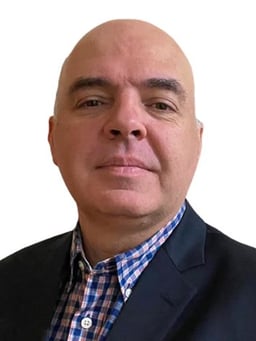 Celio brings a vast experience in the world of technology, having worked in several markets and countries throughout his career. At Blue Yonder, he was responsible for globally managing the Partner Program and supervising the Sales Centers. Prior to that, he spent 14 years at Oracle, where he served as Sales Channel Director for Latin America. During his time there, he led IT/Telecom projects through strategic partnerships, resulting in significant growth for the partner ecosystem. Celio also spent 12 years at Ericsson where he held several leadership positions, working in markets such as Switzerland, Argentina and Japan.
His success can be attributed to clear regional strategies and a relentless dedication to ensure partner success. Celio holds a degree in engineering from Ecole d'Ingénieurs de Bienne, Switzerland, and furthered his education with an Executive MBA from Business School São Paulo. In addition, he holds management certificates from the University of Toronto and Stanford University.
"I am very happy with this new challenge in Latin America! The digital revolution has established itself as an undeniable reality in the technology sector, revealing an immense potential before us. The leadership of Stibo Systems' solutions, the contagious dedication of the team and the priority in partners establish the essential pillars to transform this challenge into a great success!"- says Celio.
About Stibo Systems
Stibo Systems, the global leader in Master Data Management (MDM) management solutions, is the trusted enabler of data transparency. Our solutions are the driving force behind forward-thinking companies around the world that have unlocked the strategic value of their master data. We empower them to improve the customer experience, drive innovation and growth, and create an essential foundation for digital transformation. This gives them the transparency they demand and want – a single, accurate view of their master data – so they can make informed decisions and achieve goals of scale, scope and ambition. Stibo Systems is a privately owned subsidiary of the Stibo A/S group, founded in 1794, and headquartered in Aarhus, Denmark. Learn more at stibosystems.com.