Creating value and driving growth for CPG brands in 2023 starts with optimizing the value of data
The CPG industry experiences significant change every year, but for manufacturers of consumer packaged goods, 2020 was one for the record books. At this time last year, industry experts already predicted big changes were coming. Then came the global pandemic, causing the market to shift at an even faster pace. For brands that had taken steps to anticipate and prep for evolving trends and opportunities, the journey was tough but navigable. For others, there were difficult, unexpected challenges.
While you can't change the past, you can learn from it, in order to make the most of trends and opportunities ahead. While those we observed last year are equally relevant for 2023, the differentiator is consumer behavior is evolving faster than ever. By some estimates, changes that used to take 2-3 years now play out in 2-3 months.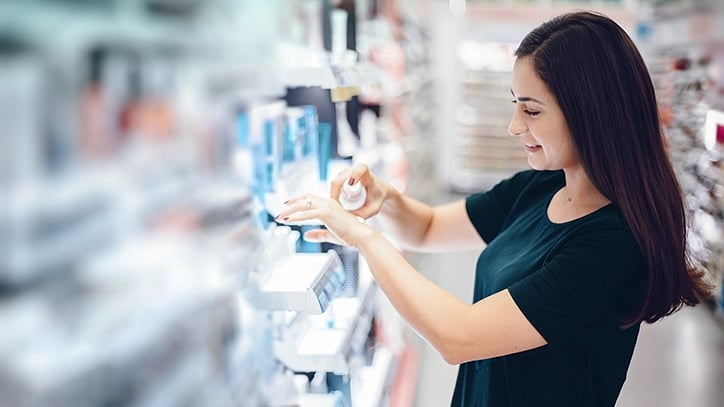 "Today's shoppers expect convenient and personalized engagements in every interaction, across all touchpoints. Retailers and brands must work to seamlessly deliver meaningful experiences that delight shoppers and drive loyalty." - Jim Hertel, SVP Analytics, Inmar Intelligence
CPG makers and their retail partners have had to make a lot progress to address these trends. Those that best prepared did more than survive; many are actually thriving facing extremely difficult circumstances, due to their ability to keep up with customer expectations and demands.
To continue building on their progress, and prepare to ensure future success, brands need to be keenly aware of five key trends they will face, and the impact they'll have on a variety of product categories.


5 ongoing trends CPG brands face in 2023-2025
The proliferation of new apps, platforms and services has been reshaping consumers shopping behavior for years. The pandemic accelerated the pace, fueled by critical trends including:


1. Increased digital media consumption and commerce
This will likely continue for the next 12 months as consumers use new apps, sites and social commerce to research and purchase CPG products online.


2. Greater convenience is driving online purchases
Approximately 90% of consumers say convenience determines where they shop, along with considerations like product availability, simplicity of finding products and the checkout process, and timely and varied delivery options.


3. Increased consumer interest in health and sustainability
Products marketed as sustainable are growing nearly 6x faster than conventionally marketed products.


4. Private label retail brands are on a roll
Almost 70% of consumers believe retail branded products are of equal quality to more familiar, comparable consumer brands.


5. Consumers embracing D2C brands and business models
Direct-to-consumer brands gained traction satisfying demand for unique, authentic products supported by engaging experiences. Subscription business models provide added convenience, too.


A common theme uniting these trends is a growing demand for business and data transparency. Consumers want more detailed information about products they buy (e.g., ingredients, origin, how/where they were made) and the brands and companies behind them. Addressing their needs requires more transparent consumer interactions, as well as an increase in the kinds of information customer want to access. To deliver it, brands need a centralized master data management (MDM) foundation to provide accurate, trustworthy data to retail partners and consumers, while maintaining a strict system for data privacy and governance.
The ability to capitalize on the acceleration of these trends will lead many companies to carefully evaluate their strategic and operational processes, with a strong focus on the role of data. While a majority of companies understand the immediacy of the opportunity, according to a recent study by McKinsey, a much smaller number are confident in their ability to rise to the challenge.


The pandemic created opportunities, but few feel prepared to pursue them

79%
of CPG leaders believe changes due to the pandemic offer significant opportunity for growth; yet only…
21%
of businesses feel they have the expertise, resources and commitment to successfully pursue the challenge.
Source: McKinsey & Company
5 critical opportunities for CPG success in 2023
Each trend discussed creates corresponding opportunities for CPG brands. To capitalize on them, CPG leaders need to firmly embrace data transparency, along with innovative ways to manage and deliver value from their data across the entire business value chain.


1. Accelerate digital transformation
Most CPG makers have been pursuing digital transformation for years. However, increasing consumer reliance on digital channels underscores the need to accelerate the process. Access to accurate, updated information ready to support the latest innovative tools and technologies is critical.
Enabling data transparency across the enterprise and with partners and customers is an essential component of providing the engaging experiences consumers demand and expect.


2. Leverage the power of supply chain data
This includes product-level data attribution to extract, validate and share environmental, sustainability and origin information. This enables traceability and provides the ability to better measure and share data on corporate social responsibility, reinforcing trust in your company, products and brand.


3. Enhancing operational efficiency
CPG brands now rely on a constantly evolving and expanding number of channels. Using them properly and consistently leads to an increase in the volume, variety and complexity of data sources. Managing it all to ensure teams are working efficiently by automating and streamlining data processes and workflows will deliver benefits such as improved collaboration and decision making.


4. Increased business agility
As consumer behavior continues changing, brands need to be able respond proactively and pivot quickly. The inability to manage and share data, and to enable data transparency hinders business agility, and makes it more costly and difficult to onboard products, expand assortments and optimize value from new digital channels. A single trusted source of data enables businesses to efficiently share information with retailers and partners and meet their aggressive expectations and timelines.


5. Delivering superior customer experiences
A singular, centralized approach to master data enables a 360° view of customers, enabling brands to share accurate, relevant information and content and personalized offers. Leveraging this type of data transparency enhances customer experience (CX), driving higher engagement, loyalty and growth.


The delivery of consistent, rich content to retail and distribution partners is an essential aspect of creating engaging product/brand experience. It requires a proven solution to extract value from data by connecting, enriching, governing and syndicating it, to get it to anyone, anywhere, exactly when they need it. Implementing an integrated solution for master data management is an ideal approach that eliminates silos and integrates data across systems and domains, and with third-party resources and partners.
Master data management's ability to help resolve these data challenges and set the stage for success may not be as familiar to everyone. Following are common questions CPG leaders often have, along with insight into how Stibo Systems cloud-native master data management solutions can address them.
5 common questions about driving success in CPG with master data management
1. How does master data management help share information more efficiently with partners?
A simple example is, responding to every individual new item request from retailers can be time consuming and challenging. Master data management with integrated PDX syndication is ideal for addressing this need. Among many innovations is the data catalog, which streamlines and expedites the process, enabling manufacturers to share their full catalog with retailers, giving them the ability to pull the product data and rich, accurate content they need exactly when they need it.


2. How can we improve and measure the accuracy of product data across all channels?
Ensuring consumers can discover products on retail sites makes it critical to have proper keywords and product descriptions in every listing across every digital channel. With a myriad of listings and retailers, providing visibility into how all the items are listed can be difficult. To address this, PDS includes a product comparison and scoring feature to understand the differences between data listing and what's currently published on retail websites so they can be updated if necessary.


3. Can MDM improve management of increasingly complex customer and partner relationships?
To understand true customer value, identify and mitigate risks and implement effective sales strategies, CPG makers need a single, unified view of their entire indirect and direct customer ecosystem. By creating a thorough understanding of all of these organizational profiles, hierarchies and relationships, MDM enables better, more informed decision making, and more cost-efficient processes and improved B2B CX.


4. How does MDM help manage the growing volume and variety of data more efficiently?
A flexible cloud-native solution built on a proven integrated platform supporting industry standards is a good start. Look for an intuitive UX to enable both business and technical users to navigate quickly and easily. Features like best in class search, and the ability to build a multidomain hub for centralized access to all kinds of data will enable the solution to scale to meet constantly growing demand.


5. Can we use analytics to improve the process and data quality and value?
A multidomain master data management solution with an embedded analytics platform allows users to connect and blend different types of data together, without complicated, separately managed BI or putting additional pressure on already stretched analytics teams. An embedded analytics platform can help identify unique, valuable insights and make better, faster and more confident decisions to feed overall business and brand innovation.


So that is a good but basic summary of trends and opportunities ahead for companies in the CPG space. Master data management is an excellent way for brands to prepare to capitalize on them. This applies not just to 2022, but for the rest of the decade ahead.
Making sure the master data management solution you choose is optimized to meet your specific challenges and needs – and that the company behind is deep in CPG is essential.