Fuel data-driven experiences to engage the empowered digital automotive customer
The road ahead is wide open. For automotive aftermarket companies, it means a strong shift into connected commerce, search, and expanded capabilities to reach consumers in digital channels. Product data has always been important but more comprehensive support of the customer journey and customer experience is needed.
For many, a road trip can be an exhilarating adventure as you can see new people and new places.For those like me who have been full-time remote workers over the past year, using our vehicles has been mostly limited to drives around town or an occasional trip to a nearby city. Longer road trips will undoubtedly put new stress on our cars which have not been driven very much, likely forcing each of us to think about our vehicle, getting ready for the trip, and for some, even generating renewed interest in a DIY repair. For those in the aftermarket space, that can spell a big opportunity.
Multiple pandemic-influenced trends are also combining to create an unprecedented shift in consumers' perspectives on mobility. Work from home will morph from what had been a 5 day a week affair to hybrid work where employees are in the office a few days of the week, reducing miles traveled but still requiring a vehicle. Additionally, public transportation and rideshare services were negatively impacted and are likely going to have some health concerns carrying over well beyond the pandemic.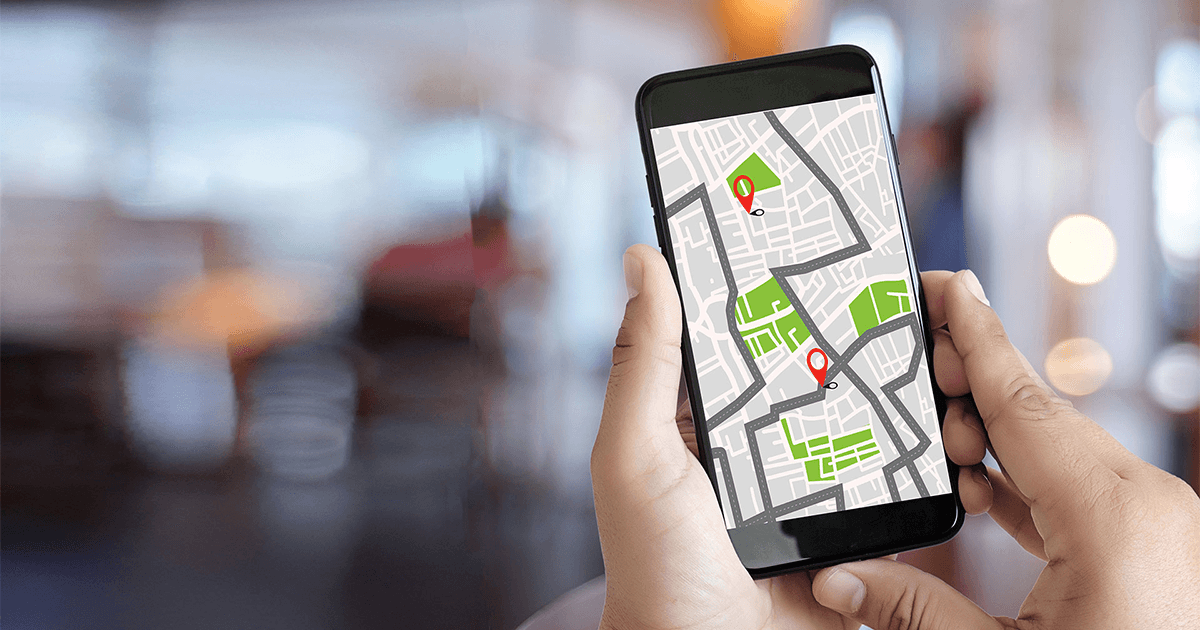 Many consumers, and people in the auto industry, have realized we are looking at a much different business than what was envisioned just a few years ago. Below are a few of the biggest industry trends.


4 major trends in the automotive industry
1. Vehicle age increases in the west while aftermarket is poised for growth in Asia
According to IHS MARKIT, the average age of vehicles in the US reached an all-time high of 12.1 years, a number that has been growing consistently. European vehicles have aged in a similar fashion to 10.8 years. With consumers retaining vehicles longer, the industry needs to keep supporting the vehicle population with parts, and interior accessories to keep up vehicle appearance over a longer time horizon than ever before.

Meanwhile, Asian markets such as China and India continue to grow in vehicle sales as well as domestic production. China has been the largest car market in the world for several years, while India has grown continuously, becoming the 4th largest in the world in 2019. As these markets grow and vehicles reach the ripe old age of 4-6 years, we are also seeing the aftermarket expand rapidly, generating growth through wholesale, distribution, and aftermarket retail businesses.
2. Newly adopted digital shopping habits for auto parts are here to stay
Regardless of the market around the world, consumers increasingly turned to streaming to pass the time last year, and they also expanded their hobbies. Do-it-yourself (DIY) maintenance made headway, with consumers working on their commuter vehicles or classic car, jeep, or truck project sitting in the garage. This was made possible by ample downtime and improvements in the experience of buying parts online.
As a result, ecommerce auto parts grew 30% in 2020 to reach $16B in the US alone.
Many "Do-it-For-ME" (DIFM) consumers postponed needed service and repair. In the meantime, they may have also changed their mindset on how they research and buy vehicle repair services. Will they make a call, drive down to their go-to repair shop, or now decide to use an app? From a marketing perspective, it's important to understand how much consumers changed their behavior in the early stages of buying parts and just how far they have shifted to digital. With 9/10 shoppers doing research online for their vehicle parts and service, it's critical for automotive manufacturers and retailers to engage consumers early in the process. This means a seamless experience that delivers relevant information and offers to the customer.
3. Electric vehicle adoption also increasing
The European market has seen tremendous shifts to electric vehicles in the past year, while sales of diesel and petrol powered vehicles declined 20.1% and 16.9% in Q1 vs. prior year, respectively. Meanwhile, hybrid and other electric-powered vehicles increased market share. EV growth was also strong across other regions of the world.
With a potential 12-13x expected increase in the number of electrified vehicles in the global market (see below), there will undoubtedly be changes in what manufacturers/brands consumers are drawn to in the OEM and aftermarket distribution channels. Electric vehicles require less maintenance and have fewer overall parts than traditional vehicles with internal combustion engines.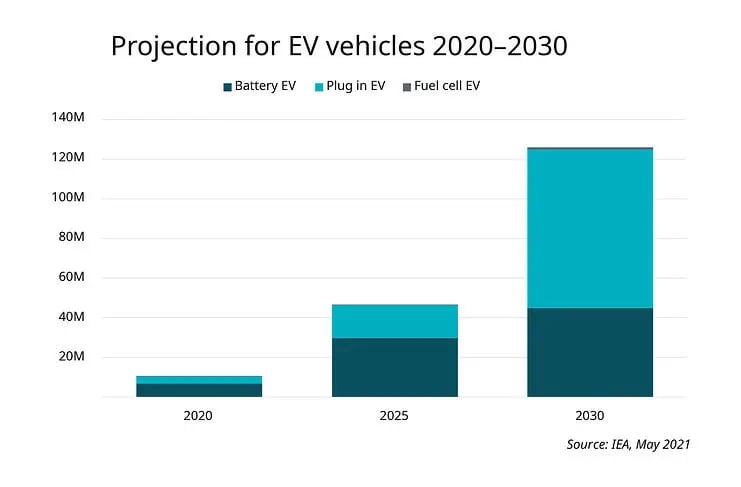 4. The connected car and autonomous driving
Connected vehicles are not only about having all kinds of digital integrations to the world around us and being able to shop from the car and manage your life. They are also about the ability of the vehicle to be aware of the surroundings, create alerts for the drivers, and even activate autonomous driving capabilities to protect the driver and mitigate the risk of a crash. While autonomous driving continues to be tested, progress is made every quarter as more is learned about the use of machine learning on test and fleet vehicles. As the technology improves and regulations ease, the promise is that autonomous features will be used more often, creating a loop of continuous learning over time. This will eventually lead to fewer collisions and injuries and ultimately, reduced demand for parts to replace those damaged in collisions around the world.
"Self-driving cars are the natural extension of active safety and obviously something we should do."
- Elon Musk
Regardless of your market, it will become more digital. Will you be ready?
As consumers and businesses become more digital in their parts purchasing and ongoing relationships with OEM manufacturers, retailers, and auto shops, there is a clear need to leverage online catalogs to better serve customers. It starts with the ability to ensure the fit is correct for a customer's vehicle make, model, and year. With an extensive catalog, companies need accurate, reliable systems that ensure parts are managed correctly and efficiently through workflows and that coverage gaps are identified and closed. That information then needs to seamlessly feed online product pages to include complete product descriptions, multiple images, and even instructional videos to accompany the basic product specifications.
With a safety-driven need to satisfy technical product information needs, a robust product master data management (or product information management/PIM) solution that works with industry standards such as ACES, PIES, and TecDoc is the starting point for being ready to scale to support new vehicle models and reach new markets. As globalization grows, parts manufacturers and retailers expanding into new markets, also need to convey the same parts information in a new language and appeal to the local market with accuracy, efficiency, and relevancy.
Great digital parts shopping experiences demand great data, end-to-end
Effective product management is just a starting point for effective digital commerce and won't enable you by itself to be an industry leader. In an increasingly fragmented distribution market, both retailers and parts suppliers need a more transparent view of their warehouse, distribution partners, local resellers, independent shops, etc. By creating a single, robust, consolidated view of the entire B2B customer landscape, with details for each individual enterprise, you can ensure that communication is enhanced, and B2B customer experiences are stronger, enhancing trust across the entire distribution network.
Equally important is the ability to better manage end-consumer data, including vehicle type, store, and purchase preferences, loyalty information, etc. With a single customer view, marketing and digital commerce teams can provide more relevant messaging and offerings for the types of products consumers like, as well as to match a specific product to their vehicle type, model, or personal maintenance needs.


Location, location, location (it's essential for parts buyers, too)
Retailers, suppliers, and wholesale distributors with vast store or operational networks also recognize the value of location data. Retail operations have changed in the past several years with more stores offering curbside or BOPIS delivery options. Backrooms have expanded as a share of store space and category size, and adjacencies and assortment have changed, too. Location data management helps retailers and distributors manage all this incredibly important operational data, creating a single point of truth that enables sharing in real-time. Organizations get a transparent view, enabling them to analyze their business with greater granularity and confidence. Furthermore, greater consistency and trust in the data will enable auto parts retailers and their suppliers to share that data via customer-facing websites with greater confidence to benefit the consumer to make decisions on store visits.
To be positioned to win in an increasingly digital market with many vehicle types, changing technology, and increased globalization, retailers and parts makers need to leverage the power of their data.
Customers across the core industries we serve, including retail, manufacturing, distribution, and CPG are increasingly expanding their digitalization scope to connect multiple data domains to create an insight enabling Digital Business Hub. Auto companies are pursuing this strategy, too, because they recognize the need for better data across the enterprise and business ecosystem. It can address the need to be more agile in response to meet the speed of innovation and remain relevant in the market.
A multidomain master data management strategy ultimately leads to better business outcomes, increased efficiency, and better customer experiences. Companies in the automotive space who wish to continue to navigate the road ahead in an increasingly digital market would find great benefit including multidomain master data management in their own journey.
With more than 25 years of experience working with OEMs, parts manufacturers, retailers, and distributors on their data management needs for this industry, we've been able to help leading companies around the world leverage the power of data to drive greater success.
To learn how we helped Europart, a major automotive parts retailer, accelerate their business by taking master data management to the cloud.
---