It's possible that you might not know how many people work for your company. It's also possible that you might not be aware whether your regular employees have access to services that differ from those for contractors or volunteers. It's worth considering how personal data is being used across the company for resourcing purposes, say, or to meet legal requirements or health and safety regulations.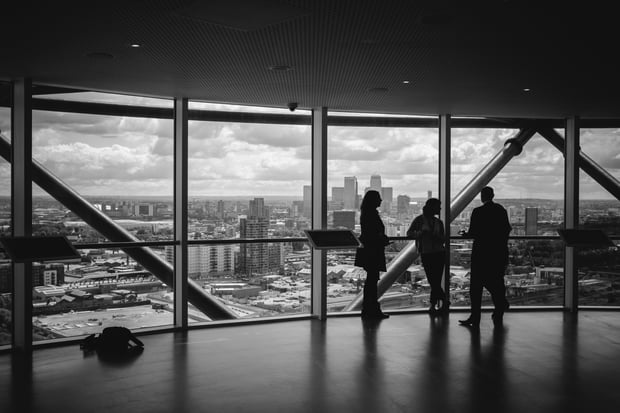 The days of employee information being nurtured uniquely under the auspices of the human resources (HR) department are, for many, far behind us. The breadth, depth, complexity and constantly changing nature of today's employee data, coupled with the growing number of systems required to manage it, brings challenges in implementing trusted and coherently administered sources of employee information. It has now become more difficult to develop new employee services, ensure that appropriate skills are being applied to support customer service levels, and facilitate compliance in security and privacy monitoring.
A need for information governance
To obtain high quality, complete and informative data is a matter for information governance, which is why Master Data Management (MDM) is increasingly being used to help underpin initiatives that require the creation, access, and monitoring, of personal information. MDM has the advantage of providing the ability to create a source of trusted information built from existing HR applications, project offices, organisational structures and external systems, which can then be enriched and shared from a single controlled and auditable environment.
Typical use cases
Typical use cases for MDM also include the representation of an organisation, its functional activities, the locations in which these activities are managed and the teams that support the activities. Compliance imperatives in the financial services industry, for example, have made it important not only to manage the auditing of the data concerned by the compliance, but also of the organisations and processes that surround it.
The impact of GDPR
In December 2015, the European Union adopted the General Data Protection Regulation (GDPR) which supersedes the 1995 European Data Protection Directive (95/46EC) that regulated the processing of personal data. The GPDR is expected to come into force from 2018 and will include sanctions and fines associated with its non-compliance. In particular, the regulation identifies the notions of consent for data to be used for a specific purpose and the right to request its erasure. MDM can enable the organisation to register the characteristics of both corporate and legal policy concerning personal information usage.

As with most information governance initiatives, it is essential that companies take an approach to developing business value from any improvement to the management and sharing of employee information. After all, employees, and their data, are perhaps the most valuable assets a company can have.