What are the financial business benefits of having a clear, single view of your customers? By a single view, I mean a comprehensive picture of their engagement habits, purchase history and more.
I want to explore the financial benefits – for you as a company – of getting to know your customers better, and also take a look at the benefits to your customers from the improved experience they'll receive from you.
In essence, the aim of getting to know your customers should be to create a win-win situation for all concerned.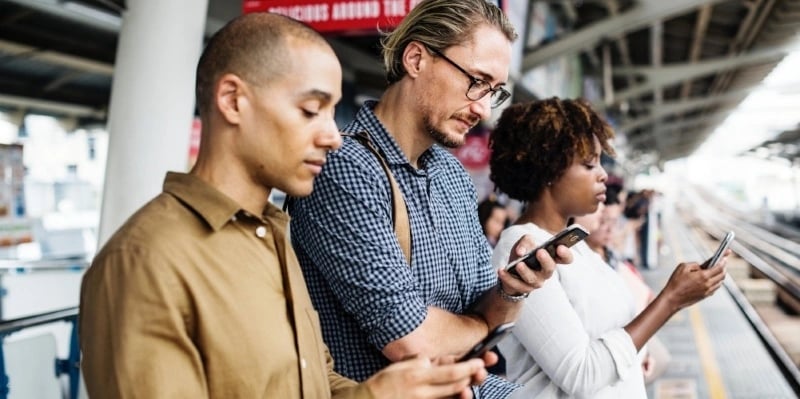 Increase your response rates
Does your data give you a picture of your customer's expected behavior, so you can target them with offers that they're likely to respond to?
Do you know what products and services they value the most – and will pay more for?
And finally, do you know how profitable each and every customer is to your business?
If you don't, then you're missing out on a revenue bonanza. According to Forbes 2015 Insights Report, up to 75% of business leaders said they saw increased customer engagement because of data-driven efforts. Reliable information is what's going to help you drastically increase your response rate via the marketing and sales campaigns you undertake.
For example, you can introduce a loyalty scheme that will include the type of personal offers and rewards that will have your customers coming back to you time and time again. If you, as an organization, understand what your customers want, and crucially, what they're willing to pay for, you have the power to make valuable, business-enhancing strategic decisions.
For a start, having a single version of your customers increases your accuracy and response rate, and therefore the income you can expect – happier customers spend more, stay with you longer and recommend you more often.


Understand what your customers value
Nowadays, customers don't interact with you via just one channel. There are multiple communication channels, from picking up the phone through to social media. And, this can make it problematic for companies to gain a clear picture of their customer's behavior as they must consolidate all these engagements.
However, if you can harness your data so you gain a single record for each customer that shows their interactions across store, online, social media and every other touch point, you can begin to understand, and anticipate, their buying behavior.
All that customer data you hold is turned into useful insights leading to actionable outputs that allow you to improve your customers' experiences by offering them what they want and are likely to respond to. Your customers expect you to act on what you tell them – and give them more of what they want.


Know the value of each customer to you
However, it's not just about giving your customers what they want. As a company, you need to know how that action is going to positively impact your bottom line.
You're delivering what your customers want at a price they find acceptable. But, how profitable are these transactions to you? There are many things to take into consideration when weighing how much each customer is worth to you, such as:
How frequently do they purchase from you?
What's their average spend?
Over what period of time has this taken place?
Do they only ever take advantage of discounts and never buy at full price?
Ultimately, you need to ensure that while you provide an engaging and competitive customer experience, you still make a profit. And, that's the value of being able to see how much each customer and each individual product brings to your business.
With this information clearly visible in a single customer record, you can start to make important strategic decisions, such as no longer offering certain discounts or even product lines, or choosing whether to focus on specific market segments that you know either over- or underachieve.
By understanding customer lifetime value, you can work to increase the profitability of a particular market sector while decreasing your efforts in other less profitable areas. And similarly, you could also apply this to your geographies of operation.
You can also start to be more discriminating about the customers you pay most attention to. Simply put, high-value customers receive high levels of focus.

Meet a known market demand
A deep level of understanding of your customers naturally leads to a greater understanding of your market because you've used your data to gauge the value of each customer.
Examine your most profitable product line or service. Now look at customer behaviors, and you'll see certain trends begin to emerge. The data gained from customer analysis and buying patterns can be used to help you develop new products and services. And, the beauty of these new offerings is that they're designed with the customer in mind. They're there to meet a known need or want, perhaps from a particular market segment.
By the same token, you can use customer data to eliminate products and services that are no longer meeting a consumer need and are becoming a drain on resources.


Achieve effortless compliance
Another benefit of holding a complete record of each customer with no out-of-date, incomplete or conflicting data is that you can avoid costly errors and ensure transparency.
The introduction of the General Data Protection Regulation (GDPR) has effectively moved power from the data controller (you) to the data subject (all those customers whose data you hold). From now on, you need clear reasons as to why you're keeping their data.
The GDPR is about strengthening an individual's right to data protection by introducing, for example, the right to receive fair and transparent information about the processing of their data and the right to be forgotten. With a single, comprehensive customer view, you're in a position to be able to action these rights. Without it, you face a much harder task, especially if your data is siloed in disparate systems with no clear audit trail.
A single customer view enables you to ensure compliance, mitigate risk and ultimately avoid incurring costly fines. Instead, you can easily cross-reference, quickly look up the creation of customers and consolidate all customer transactions. It becomes a clearly defined process that highlights responsibilities and accountability.


Offer the personal touch of a small business
Finally, are you able to act like a small business? By this, I mean do you have the ability to interact with your customers on a one-to-one basis. Because that's what the consumer wants from you but finds it is often lacking when dealing with large enterprises.
Because of their size, small businesses are more able to be proactive in engaging with their customers personally. Big businesses can struggle in this respect because of the sheer volume of customers and weight of processes they have. But, if every member of your staff is able to view the same single customer record, you'll find it easier to interact individually with each of your customers.
93% of companies see an uplift in conversion rates from personalization, according to research from Econsultancy.
80% of consumers like it when emails they receive from retailers recommend products to them based on previous purchases, according to a survey by Harris Poll.
59% of consumers who experienced personalization say that it significantly influenced what they purchased, according to research from Infosys.
When you look at statistics like these, you can clearly see the value of getting to know your customers better.


Your next action to get to know your customers
If you want to get one step closer to knowing your customers or test if you are being customer-centric, I have a small task you can go and try solving today:
Review your latest customer communication/promotion to 10 random customers.
Find out whether it was related to the most recent thing they bought from you.
If it wasn't, work out how you can make sure it is next time.