Given the current state of data growth, the importance of organized data is greater than ever. The way your organization adapts to the large amounts of data about your suppliers and their products is crucial to your success in the industry. Here are three reasons your organization can benefit from clean, centrally managed supplier data.
Supplier data: Refers to important information about the suppliers with whom you cooperate. Examples of supplier data includes: contact information, locations, the products delivered by the supplier, legal information etc.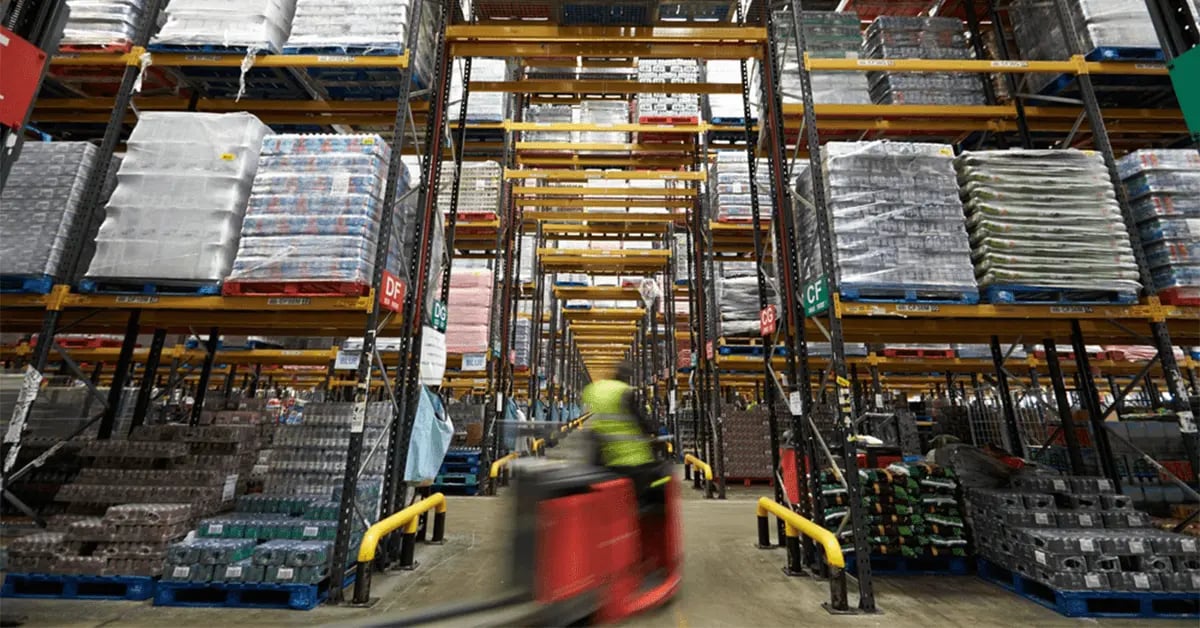 3 reasons any organization can benefit from high-quality supplier data:
1. One version of the truth
Information about your suppliers is likely stored across multiple systems and departments throughout your organization. If employees consistently have to make manual changes in multiple systems, it's more prone to errors. For example, one department might have named the supplier correctly as The Kraft Heinz Company while the other simply named the supplier Kraft. While each individual department may know the difference, this results in two separate supplier records being created. Enabling a data governance plan around your suppliers will allow you to have a clean and accurate supplier record, creating far smoother business transactions.
2. Ensure compliance
In today's technology-driven world, new guidelines are being created all the time. Several regulations from the FDA, EPA, SEC, and more affect companies every day. For instance, the FDA provides a Debarment List for Food Importation. While your company may not be directly using anyone on that list, you also need to know that your suppliers aren't using them, either.
Without knowing who your suppliers are and the organizations that they roll up to, your company might be at risk for non-compliance. For example, if a company is added to the debarment list and you already have an entire pallet of ketchup made with their imported tomatoes, you could have a disaster on your hands. Having a single, trustworthy view of your supplier record in place facilitates an easier transition when guidelines and regulations change.
3. Improve supplier relationships
If your organization is largely dependent on your suppliers, the relationship you have with them is vital to your business. A key component to that relationship lies in the way you manage your information about them and their performance.
Establishing a single, consolidated view of supplier data enables you to work more closely with your suppliers to ensure that their data is correct and in the proper format by applying data governance and customized business workflows. A single supplier record also makes it easier to track performance, manage contracts, or even enable self-serve access for certain types of supplier data. This can reduce costs and drive efficiencies throughout your entire supply chain. Likewise, building a centralized hierarchy of your suppliers and their parent companies allows for a broader view of your network to optimize sourcing, contracting, and communication efforts.
How to improve the supplier data quality with master data management?
Improving supplier data quality in the context of master data management (MDM) involves specific strategies and practices tailored to MDM principles. Here are some key steps to enhance supplier data quality within MDM:
Establish data governance: Develop robust data governance policies and procedures specific to supplier data within the MDM framework. Define roles, responsibilities and processes for data stewardship, data ownership and data quality management.

Data standardization: Define and enforce standardized data formats and structures for supplier data. Establish guidelines for consistent entry of information such as company names, addresses, contact details and other relevant attributes.

Data validation and cleansing: Implement automated validation routines and data cleansing processes within the MDM system. Use data validation rules, algorithms and third-party data sources to verify and cleanse supplier data regularly, removing duplicates and resolving inconsistencies.

Integration with data sources: Integrate the MDM system with relevant internal and external data sources to ensure a comprehensive and up-to-date view of supplier data. Synchronize and validate data from various systems, such as ERP, CRM and external data providers, to maintain data accuracy and completeness.

Supplier data enrichment: Augment existing supplier data with additional relevant information to enrich the dataset. This may include appending industry codes, certifications, financial data, compliance information or any other pertinent details that enhance the completeness and accuracy of supplier profiles.

Data quality metrics and monitoring: Define key data quality metrics and establish monitoring mechanisms within the MDM system to continuously assess and track the quality of supplier data. Implement data quality dashboards, reports and alerts to proactively identify and address data quality issues.

Supplier collaboration and self-service: Enable suppliers to actively participate in data management through self-service portals. Empower suppliers to update their information directly, ensuring real-time accuracy and reducing manual data entry errors.

Ongoing data governance and training: Continuously review and enhance data governance practices specific to supplier data within the MDM framework. Provide training and education to MDM users and data stewards, emphasizing the importance of data quality and adherence to MDM principles.
By implementing these strategies within an MDM framework, organizations can effectively improve supplier data quality, ensuring consistent, accurate and reliable supplier information for informed decision-making and efficient supplier management processes.
High quality supplier data in a nutshell
Ensuring high quality data about your suppliers is crucial for your business success. Having multiple records, missing or inaccurate supplier data not only impacts the ability to ensure regulatory compliance, it also impacts the speed to market of new products which directly affects sales, customer satisfaction and returns. Thus, high quality supplier data impacts your customer loyalty and brand reputation. Also, having accurate supplier data is important to both build supplier relationships and evaluate supplier performance. Not having the needed supplier information available might result in ineffective decision-making and inaccurate supplier evaluation. Therefore, if you do not already have a solution in place for managing your supplier master data, it is probably about time to get started.