These days, many companies are looking to invest in new and ground-breaking technologies to radically transform and improve their internal processes. Despite the digital waves washing across enterprise shores, companies still need to do more in order to govern their data so they can gain value from it. Customer data needs to breach its data silos to transform itself into customer insight. Product data needs to escape spreadsheet management and join harmonised business processes to become timely, personalised customer offerings. The management of data that concerns physical assets has also joined the ranks of key data that needs to evolve in how it is managed, in order to support digital transformation.
In this blog post, let's explore some of the most common asset management challenges and opportunities of today's digital landscape. But first, what is an asset?


What is an enterprise asset?
An enterprise asset is a subject 'owned' by a company. Assets can be physical – tangible - or non-physical – intangible. Physical assets include, for instance: transportation, IT, technical and manufacturing equipment, buildings, infrastructure, network, and smart devices. Non-physical assets can include intellectual property (IP), capital, software, and/or digital assets.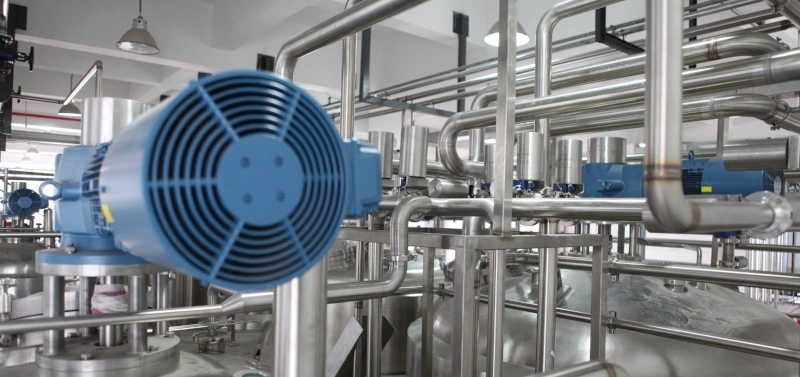 4 common enterprise asset management challenges
1. Attaining enterprise asset transparency
In many organisations, the asset infrastructure is highly complex as assets are spread throughout locations, departments and databases which is making it difficult to achieve a complete view. This causes a lack of visibility, which prevents organisations from being able to readily answer questions like: "What is the current condition of our assets that are supporting this business process? Who is using them? Where are they located?"
However, without that asset transparency, critical information such as asset delivery, storage, forecasting and stock levels can all be easily missed, resulting in delayed workflows, higher costs, unsatisfied customers and missing or misplaced goods.
As a result, large manufacturing and service industries are paying careful attention to their asset management, as it supports the planned and proactive maintenance functions and reduces the need to carry excess inventory and replacement equipment. For other industries, the ability to locate assets and know their condition can drive cost savings. For example, in healthcare where hospital equipment is often mobile, being unable to locate it can lead to unnecessary rental or procurement costs. Capital-intensive industries rely on asset management to support business-critical functions where disruption is undesirable. For example, in process manufacturing where the metering of energy usage or rate of flow of fuel are critical to support the business operations of the customer.
2. Relating assets across business applications
Increasingly, assets need to be related to each other in sometimes complex ways. These complex relationships require modelling which is difficult to deliver using a traditional asset management system or asset registry approach.
For example, managers of safety and environmental procedures may have roles that cross existing asset management system boundaries. In this scenario, managing assets would require the ability to identify all the use cases and purposes applicable. This can be difficult as today's asset management tools tend to be siloed to particular applications.
3. Supporting new business models
As part of a digital transformation initiative, some companies are looking for ways of complementing and differentiating their product-based business models with value-based services.
Here are some examples: Energy and utilities providers are introducing new services and methods of delivery to their customers. New types of interconnected assets are finding their way into the distribution network as well as the home. Even customer service professionals are relying on enhanced information management capabilities to join asset monitoring and maintenance to customer demand planning. Here, the challenge – and opportunity - is to describe the complex relationships that exist between these assets, the provider, the distribution network and the customer, in a way that enhances service monitoring and reliability.
The ability to do so can potentially add value to both existing and new initiatives. For example, as transportation systems become more instrumented, increased levels of security and new passenger-related services can be proposed based on things like navigation, parking, environmental, speed control and congestion information.
4. Delivering near real-time analytics
As assets become more instrumented, information collected from them can potentially start to support near real-time analytics of their operating parameters for performance monitoring, using predictive and preventative maintenance planning.


How organisations are exploring new asset management opportunities
Today, businesses can in fact turn these asset management challenges into opportunities and disrupt the way they manage their enterprise assets. However, to do so, existing physical asset management software such as Enterprise Asset Management (EAM) systems and Enterprise Resource Planning (ERP) systems may not be sufficient on their own to handle the level of complexity and flexibility that asset management requires today. The problem is often that these systems are owned by a single department or limited to contain only some assets. Or that the asset information is siloed from other types of information.
A decentralised approach hinders efficient management of critical business processes. Furthermore, asset managers may struggle with the new layers of asset complexity, their ecosystems and their changing context and designation.
To solve that, some organisations are exploring master data management solutions to help describe how assets relate functionally, perform and configure. One advantage of master data management is that it is inherently designed to cross silos of systems, business units and processes in order to unite information in a way that supports improved decision making. Master data management is therefore, uniquely positioned as a technology that can help unify and standardise views of asset information to help reduce the number of processes that an organisation has to work with.
Unlike traditional asset management systems, master data management solutions allow businesses to easily collect, validate and cleanse asset data, grouping it into complex relationships. In particular, this has the advantage of being able to define and monitor new types of SLAs.
Applying data governance best practices - as part of a master data management process - to asset information management, can help support digital transformation, underpin new business processes and facilitate the journey from reactive to predictive and preventative asset maintenance.