Data management during mergers are a challenge to CIOs and IT leaders. They have to manage a doubled IT infrastructure and merge product data into a single product classification system.
Merging product data is important to reap the benefits of a business merger, including brand consistency, better customer experiences and operational efficiency.
A master data management system can help merge product data via built-in data governance capabilities and enable a number of improved business outcomes by ensuring clean and consistent product data.

The goals and expectations of a merger and acquisition (M&A) are almost always the same: cut costs, increase efficiency, shorten time to value, automate manual processes, enhance business intelligence, etc. Ultimately, a merger is supposed to provide value to shareholders, who expect quick wins. However, history is littered with failed mergers such as Microsoft and Nokia, Google and Motorola and Time Warner and AOL. Why do mergers fail so often, or at least not succeed as easily as expected? The high expectations of an M&A seem proportionate to the pitfalls that threaten its success.
There are several challenges. In his Forbes article, Why Corporate Acquisitions Fail and How to Avoid It, Richard Kestenbaum mentions culture as the most significant: "When you buy a company and change the culture, you are making war on what has made the company successful."
You can also add fear of layoffs, as well as the differences in systems and processes. This blog focuses on the IT challenge of managing product data during a merger.
Data management during merger is CIO/IT leader responsibility
The overall responsibility of successful data management during a merger lies with the CIO, who oversees delivering the expected synergy of unified systems, where new and improved systems are expected to disclose redundancies of processes and data and thus promise some low-hanging cost reductions.
The CIO will know to provide some realism here: opportunities, as well as problems, will occur when different data systems are combined as part of a business merger. There is a huge potential in merging databases, but there are pitfalls that lie just beneath the surface waiting to swallow both money and resources.
Merging systems and databases is a serious IT challenge that can be hard to communicate to stakeholders. CIOs rarely get credit for a successful merger, but they are likely to take the fall if the incorporation of IT systems fails or blows the budget.
Of course, the merging companies can choose to operate as separate entities with different brands and assortments. Then there will be fewer data issues, but often stakeholders are keen to see the merger make a significant impact, either as a continued brand or a new, unified brand that changes the landscape of their trade by the expansion.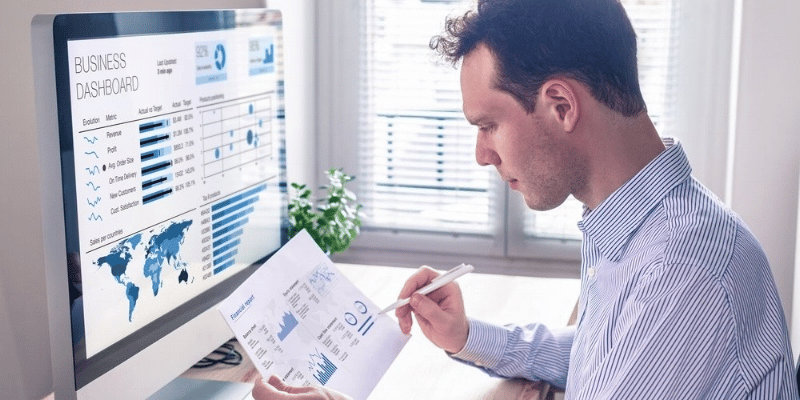 Mergers means dealing with data silos and a heterogenous data landscape
From an IT perspective the typical M&A situation regarding product data will look like this:
Multiple sets of assortments and product data

Different ERP systems

Different warehouse systems with different SKUs

A variety of different apps and systems transporting and maintaining product data
Data exists in disparate systems and different formats. Mergers effectively double the infrastructure and the amount of master data you have to manage and maintain, as well as the cost of doing so. This goes for product data, but also for other data domains like customers, suppliers, employees, locations and assets.
There is a strong need to aggregate and consolidate data for the sake of efficiency, for the post-merger long run and also to provide quick wins.
You have two choices: merge your systems or connect your systems. Well, three choices, to be precise, as a combination could be the case.
Two approaches to data management during mergers and acquisitions:
1) Merging systems
The likelihood is, upon the merger, you'll end up with a lot of redundant systems and master data duplication. Because of this, you will want to carry across relevant information into your primary systems before retiring the redundant ones.
As part of moving data across systems, you need to remove inconsistencies such as duplication and inaccuracies.
Once moved, you'll have all the data you need without incurring the costs of managing a bloated infrastructure estate.
2) Connecting systems
The alternative approach of connecting systems reduces the time it takes to use information from the existing and incoming organization and then having the data fed through a master data management system.
This approach leads to standardizing and converging master data and application platforms, such as ERP, CRM and supply chain, as well as eliminating duplication and complexity.
Which approach to data management during mergers and acquisitions should you choose?
Which approach you choose depends on the business case and the data model. In some cases, a combination of merging and connecting systems is the best solution.
The merging companies must endeavor to bring the combined product data together under a single product classification system.
This is important for establishing correct references and traceability: all products brought in from different systems must be classified in the same way.
Generally, the below seven steps form a best practice to achieve this approach.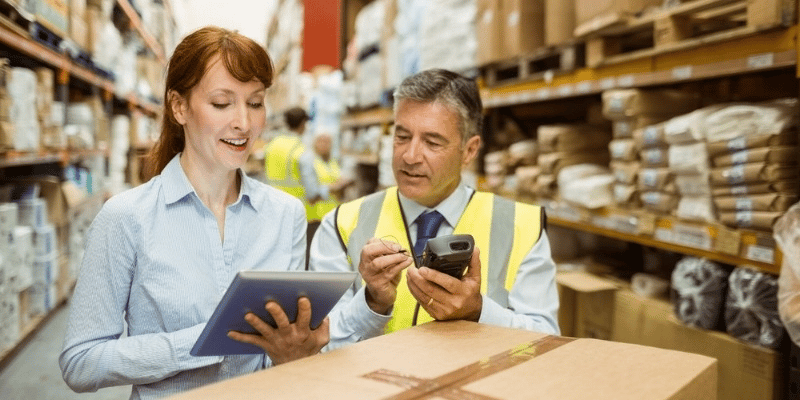 Seven steps to successful data management during a merger
1. Set up a data management team
Set up a data team headed by the chief information officer (CIO) or chief data officer (CDO) of the acquiring company. This team should consist of people from both organizations and must have sufficient expert knowledge of IT and data issues to be able to see both opportunities and threats. The team must also have enough leverage to elevate the issues to the executive level because timely communication can be critical for the success of a merger.
The data team then agrees with the vision and objectives of the data management approach before laying out a data strategy, including a budget and a timeline.
2. Perform a data management audit
The data team performs an audit that includes all of the data stakeholders to describe the current data landscape and the future data model. The audit is required because it will give the team an idea of which business areas and departments are involved and a picture of the complexity of the data model. The audit will also offer multiple perspectives on the data merger and help with the buy-in on the project because departments are invited to participate. Questions to address during the audit are:
Where are product data and assets located (systems, apps, files)?

How does data traverse these different systems (data flows)?

Who owns data?

Who manages data?
3. Agree on a data classification system
Based on the result of the audit, the data team agrees on a product data classification system. The classification system reflects the new company's sources, data quality, formats and hierarchies.
The classification system will form the basis of matching and linking product data and provide the guideline for how to migrate product data.
4. Choose a master data management system
It will be a lot easier and quicker to manage the data migration if you use a master data management system, which identifies, links, acquires and synchronizes product data from a variety of internal and external sources.
Depending on the complexity of the data model and the vision of the data strategy, the master data management system can be implemented in one of four different methods:
Consolidation

. Data is owned by the legacy systems (ERPs, inventory management systems, etc.) where it stays during the merger. The master data management system then aggregates and consolidates data into a so-called golden record, where data is cleansed and synchronized. The beauty of this method is that there is no need to discontinue legacy systems, which can make the merging of data a quicker process.

Centralization

. If the data model from the audit discloses a disorganized set of product data that cannot be aggregated in a meaningful way, the master data management system can take over the role as the primary platform of record, from where data is then pushed out to the operational systems (retailer systems, marketing apps, point of sale, etc.). If one of the organizations was managing product data in the form of spreadsheets, then a centralized approach would be worthwhile.

Coexistence

. The master data management forms part of a two-way system that secures a single version of the truth. Whenever a siloed system is updated with new information, the master data management system will be updated, and vice versa. Regardless of where system data is pulled from, it will always be the single version of truth. Compared with the consolidation method, the coexistence method synchronizes and consolidates data, but at the same time allows the legacy systems to be fully operable.

Registry

. Within this implementation method, the master data management system allows an organization to keep data segregated, which helps support regulatory requirements. This is especially common in the healthcare industry, where you need to comply with the standard 21 CFR Part 11.

5. Agree on data governance procedures
Across the new organization, there will now be a need for new data governance policies and procedures to secure accountability, instill accurate reporting, manage compliance and ensure transparency.
6. Plan the migration of all data
The migration of all data is the summit of your efforts and preparations. It should include a methodology check as well as a capability check for hardware, software and resources. The migration requires a data security plan to avoid data breaches and a recovery plan to restore the previous state; and finally, it should include a go-live plan that describes who and when to do what. Most importantly, test and then test again until the number of errors is acceptable – because you will most likely not eliminate them all.
7. Use a master data management system to operate the process going forward
The master data management system will prove its worth in the transition phase. However, going forward it will continue to be a valuable tool as it deduplicates data and helps control how records are created, updated and approved via configurable workflows.
You can use the master data management system to ensure an efficient onboarding of supplier data and distribute master data to all stakeholders. The organization will continue to benefit from the removal of data barriers between departments and partners.
The firm grip of master data that is secured by a master data management system will even make it easier to maintain regulatory compliance and data governance through clear audit trails and record histories.


Main points of managing product data during mergers
Data management during mergers and acquisitions pose a challenge to the IT leadership. A business merger resulting in a doubled IT infrastructure will inevitably exacerbate any existing data silo problem. It's paramount to merge data as well.
Master data management can help unify product data and also serve as a valuable tool in the post-merger era, where it will enable you to reap the benefits of the merger in the long run.

Unifying product data helps Rensa Family, a leading wholesaler for the ventilation, heating, and sanitary industry in the Netherlands, to collaborate across brands.
---