Your data management is crucial if you want to explore the opportunities and avoid the pitfalls of omnichannel.
As data accumulates, omnichannel is transforming from a channel-centric into a truly customer-centric activity. Technologies are employed strategically or according to the revealed and expressed consumer behaviors and expectations across channels. The complexity of today's retail spawns several drivers for developing omnichannel strategies:

Convenience – Your omnichannel strategy makes it easier to do business with you.
Customer loyalty – An omnichannel strategy that includes customer data enables customers to feel recognized.
Rationalization – As retailers experience an inflationary crisis, building and strengthening the omnichannel strategy can improve cost control and streamline operations, such as enabling product returns in-store, sharing information with dealers and pushing offerings across channels. The crisis makes it all the more relevant to build customer loyalty to secure a larger share-of-wallet.
Operational efficiency – Clean, rich and unified data is the foundation of your omnichannel strategy, as a matter of fact, it's the foundation of all your digital initiatives.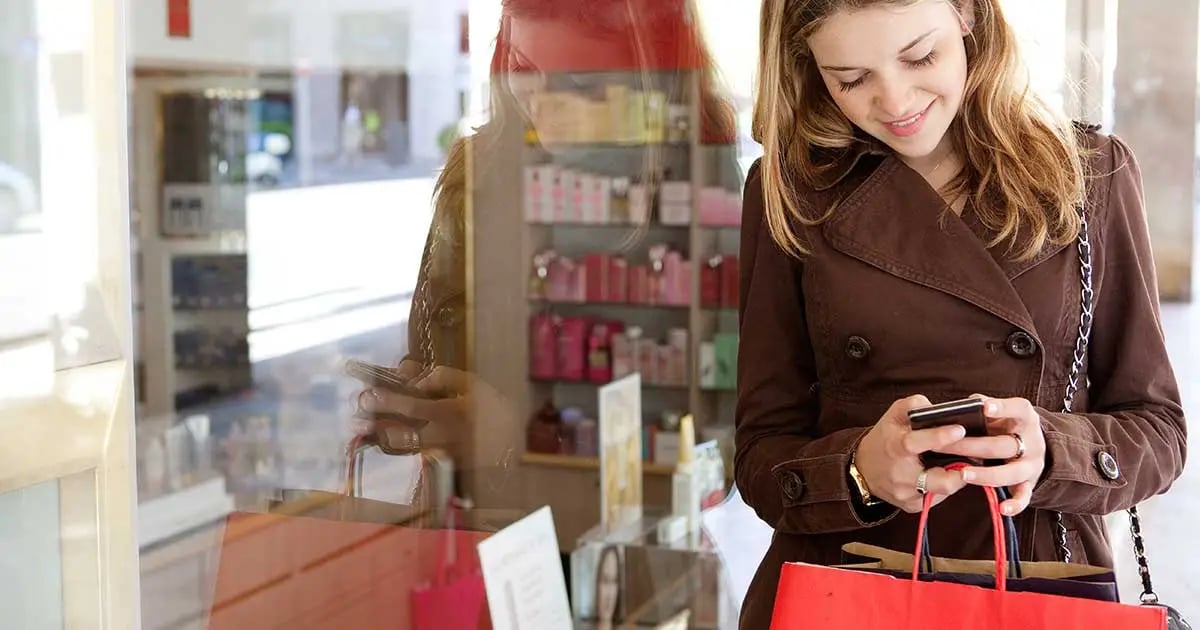 In theory, omnichannel, or unified commerce, is a simple task that, however, can be difficult to execute. Your customers may not realize it, but the #1 reason for their superior experience is that you have your data in good order. The secret is in the tedious plumbing that enables the right information to be served at the right touchpoints.
We have gathered three examples of successful retail omnichannel strategies that can serve as inspiration as they refer to different angles of what omnichannel supposes:
Sun & Ski Sports

(USA) – A single source of information makes it easier for customers to move seamlessly in the different channels for their shopping journey and easier for dealers to provide the best customer experience in-store.

Rituals Cosmetics

(Global) – Managing several types of information in conjunction (product data, location data, marketing data, etc.) enables Rituals to run a marketing-driven business that relies heavily on physical visibility and provide consistent customer experiences across markets.

Europart

, automotive aftermarket (Germany) – The aftermarket dealer needed accurate product information to enable quick search and reduce returns. As an extra benefit they can leverage the same trusted information source to create consistent and sales-enabling printed and digital marketing material.
These retailers have one thing in common: rich, accurate and accessible data that makes buying easy and pleasant and provides a consistent experience across channels which encourages long-term loyalty.
Get more info on the three companies below.
Omnichannel is the retailer's response to the savvy consumer
Consumers expect a seamless experience when they search for a product they saw advertised on Facebook, when they click on the Google Shopping link, compare the offering of a different seller, read a review and order a sample to be delivered to their doorstep. And by the second purchase, the previously anonymous consumer is now a customer that expects to be recognized.
That's already six touchpoints on the customer journey that requires consistent product data as well as the ability to capture and leverage customer data. The retailer who can't deliver on this is going to have a harder time retaining customers and keeping business partners happy.
In order not to lose the consumer during that journey, the brand owner or retailer needs to provide a consistent experience across channels. Your omnichannel strategy should specifically serve the scrutinizing and impatient customers by identifying common pain points and building plans to minimize them.
Omnichannel retailing is inextricably related to digital commerce. The number of touchpoints has exploded with the shift in consumer behavior to include online stores, marketplaces, social media, search engines, consumer apps and in-store kiosks.
But there is more to omnichannel retail than simply a multitude of marketing and sales channels. Your channels need to pull data from the same data source to ensure a consistent experience.
Unified data is the foundation of a winning omnichannel strategy
As stated in the 2022 Omnichannel Index (a comprehensive study of omnichannel performance in the Nordics) by Impact:
"Data is key to providing an engaging omnichannel experience. Still, data continues to be a universal struggle when you're digitising processes as part of an omnichannel transformation."
Data needs to be managed. And at least for product information management, the Omnichannel Index is optimistic:
"The general use of product data and PIM systems is up from 64% in 2020 to 86% in 2022. A testimony to the growing awareness among retailers that data capabilities are crucial in modern commerce."
A single source of product information – a PIM – is indispensable, but is it enough?
If you really want to set yourself apart from the competition, you should explore the possibilities of combining different data domains, such as products, locations and customers.
PIM – The indispensable tool for your omnichannel strategy
Omnichannel builds on integrated commerce. This means that you have one data source to empower all your sales and marketing channels, including online and physical stores.
Having a central data source should vouch for a certain consistency. However, if that source is your ERP system, it most likely lacks some important enrichment capabilities. Usually, ERPs are not great at sales enablement.
For your product information to be fit for your omnichannel strategy, it needs search and sales-enabled copy, specifications, images, videos, relations to other products and translations. This can all be managed in a PIM system, your single source of product information that you can integrate with other business systems, such as the ERP, but most importantly with marketing and sales channels. The PIM system enables you to govern product data to make it fit for all your different applications.
Choosing a PIM instead of the ERP as your central source of information, allows you to feed sales and marketing channels with rich content from a single source. The PIM also allows for greater flexibility as product attributes expand, for example with sustainability and supplier information.
The information-rich single source is a way to ensure that descriptions, specifications and IDs are aligned regardless of where and how the customer chooses to engage with you.
Master data management (MDM) – The omnichannel strategy to beat the competition
If you want to take your omnichannel strategy to the next level, you can add other types of data to your information platform, practically expanding it from a PIM to a master data system. Integrating several data domains and governing them in conjunction gives you unprecedented insights that you can leverage for extraordinary customer experiences, to name a few use cases:
A single view of suppliers, products and locations can help you ensure availability of your best-selling products and make it easier to advertise in geographically defined areas.
Adding supplier information to the product description can help your customers make a better buying decision. Customers want transparency so they can be assured that their purchases align to their purpose. Consumers are increasingly asking: How was this product sourced? Who has manufactured it? What is its carbon footprint? Where can I try it? Combining data from different sources enables retailers to better answer such questions and thus secure customer loyalty.
Furthermore, there is gold in customer data. Having rich and trusted customer data can help you provide the right information at the right time and recognize the customer at different touchpoints.
Collecting first-party data is a prerequisite that requires a certain technological setup. But usually, customers are willing to give you their personal information if they see it as a fair trade-off for better customer experiences.
You can use your MDM solution to capture hard-to-get customer information from those same touchpoints, such as preferences, devices, behavior and demography to provide a hyper-personalized experience.
Three successful omnichannel strategies
1. Sun & Ski Sports – The omnichannel strategy to improve customer loyalty

The US-based retailer of sporting goods with over 30 dealer stores and an ecommerce website is using the pandemic experience as a launch pad to accelerate their omnichannel strategy.
People have adopted new habits during the pandemic in terms of extended online shopping while at the same time retaining old habits of visiting the stores. Sun & Ski Sports is therefore urging themselves to think omnichannel as a response to the pandemic-disrupted market.
It's the brands reputation and customer loyalty that's at stake. When people buy online and pick up in store or return in store, the dealers require 100% consistent data and full transparency in order to provide a good customer experience.
Interconnecting the channels to provide the best consumer experiences is only possible if these channels share the same data.
2. Rituals – The omnichannel strategy enables brand consistency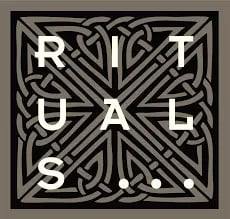 The Amsterdam-based cosmetics retailer, Rituals, opens on average 150 new stores every year in markets with different languages and cultures. Obviously, they need accurate and accessible product and location information to keep this pace.
Rituals runs a marketing-driven business. Store locations and the proper presentation of the products are crucial. A big part of Rituals' success is that they are present where people travel. The customer experience depends on product visibility and in-person interaction with the products. The brand must be present in high-traffic venues where people can experience the products live and then purchase again online or at different locations, for example when they are back home.
In addition to their own stores, sales channels include franchises, travel stores, partner shops and an online shopping platform in multiple languages.
Rituals' omnichannel strategy relies on the management of product, customer, location and asset data on a common platform where these different data domains are linked together. This gives Rituals a sole source of centralized information, feeding marketing systems and points of sale that need accurate data.
3. Europart – Omnichannel strategy as spin-off benefit from business agility

The automotive aftermarket is notoriously complex. A vehicle's model, year and part item need to match perfectly, and at the same time, the repair shop is under pressure to get the customers' cars out of the door as quickly as possible.
That's why the German aftermarket distributor, Europart, has deployed a PIM solution that consolidates all product data in a single repository, including digital assets like images and videos. Fast search capabilities and advanced data modeling are necessary to be able to cross-reference parts with chassis numbers.
Main objective is to serve the repair shops with the right parts as quickly as possible. But as an extra benefit of having clean, rich and trusted data, Europart can apply this single source of truth for consistent communication across printed catalogs, ecommerce, sales outlets and social media campaigns – anywhere where product data in some form is needed, they pull it from the same source.
Europart's story is a testimony of the fact that a trusted data foundation enables business agility. An omnichannel strategy may not be part of the initial scope, but with the single source of governed data, it's just a small step to engage with new channels.