Consumer packaged goods (CPG) companies are making a digital transformation. With the ease of delivery services today, more consumers purchase grocery and CPG products online than ever before. In fact, according to the Food Marketing Institute, in the U.S. alone 49% of consumers shop primarily online for consumer packaged goods. This is big news for CPG enterprises, which represents one of the largest industries in North America, valued at approximately $2 trillion annually. While packaged goods have traditionally been sold at brick and mortar stores, customer expectations have spurred companies to reach out to consumers across digital channels. In addition, manufacturing and supply chain processes have become data-intensive.
The digital marketplace has created an environment where CPG brands must leverage large volumes of raw data from mobile, social, web and other sources. And this data isn't easy to come by. Depending on the state of the business, CPGs can have dozens to thousands of partners that they work with, all with disconnected information flowing into the business.
In addition, CPG organizations often manage multiple disconnected systems such as CRM, ERP, warehouse and inventory management, ecommerce, point-of-sale and supplier management. From these various systems, CPGs become burdened handling large volumes of data that stem from thousands of products and millions of records coming in from partners, retailers, manufacturers, distributors and more. The result is disconnected data that leads to inaccurate, incomplete and duplicate information. It creates a domino effect on the rest of the business and on customer experience.
CPG companies can overcome these challenges leveraging master data management (MDM) to improve data quality for every business objective, digital initiative and organizational workflow. MDM allows companies to cleanse, dedupe, enrich and validate data from various systems leveraged across the business. Businesses can onboard and synchronize data to eliminate silos while validating data and enriching customer profiles. With a connected view of products and customers, enterprises gain a clearer understanding of target audiences so they can improve how they communicate and sell to them. Using reliable data to drive business decisions fundamentally changes how an enterprise delivers value to its customers.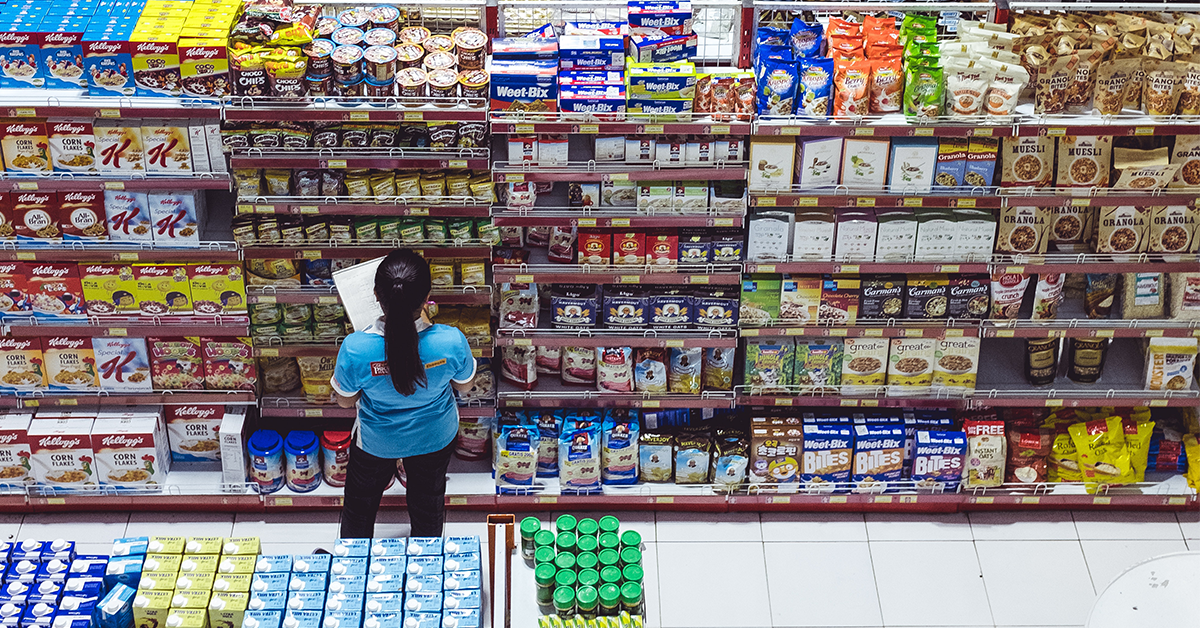 The benefits of Master Data Management for CPG companies
By breaking down siloed data to stitch together a 360° view of your business for product design, physical goods creation, supplier onboarding, regulatory compliance and more, companies can ensure omnichannel success that blurs the lines between in-store and online.
MDM enables CPG companies to achieve true digital transformation and provide higher-quality goods, offers and services. It empowers them to address market needs and improve profitability. By creating one version of the truth for your customer and product data, organizations can integrate and optimize multiple areas such as:
1. Products
You can improve the entire product lifecycle, from concept to physical goods creation, from placing products on shelves to managing suppliers, using MDM to collect, cleanse, enrich and share data. You can also maintain fully traceable data before publishing it. Additional benefits include the ability to:
Quickly create, onboard and distribute products
Syndicate product information to multiple channels
Properly manage ingredient, recipe and nutrition data


2. Supply chain
With a single view of product, supplier and distributor information, you can track products throughout their lifecycle, acquiring new product information from suppliers and delivering it quickly and accurately to various systems. Enhanced supply chain transparency allows you to:
Easily add supplier data
Identify supply chain risks
React promptly to recalls


3. Compliance
CPG companies can leverage a trusted view of data for adhering to new and existing regulations and compliance such as EU directives and regional labeling guidelines. Using multiple data domains that stem from a single technology platform, businesses can ensure their master data is complete and accurate. MDM provides the data foundation to:
Meet mandates and reduce costs
Adhere to global regulations
Build streamlined processes


Transform your data. Transform your business.
By mastering data throughout the entire supply chain, CPG companies can give customers and suppliers the products, offers and services they want and need. For both wholesale and distribution, as well as food and beverage enterprises, MDM creates a connected, transparent view of data across the business.
CPG companies can leverage MDM as a centralized hub that integrates and consolidates data while ensuring accuracy through governance rules and processes. Ultimately, enterprises can achieve true digital transformation that propels traditional companies into the digital era.
Are you considering investing in MDM and want to learn more about the return on investment of master data management? Find out more in this blog post.