Communicating the value of master data management to executive leadership can be a challenge. Here are four simple steps to get started.
The return on investment (ROI) of master data management is a topic that keeps captivating people – especially those considering investing in master data management. And with good reason. As with all major expenditures, people want to know what the outcome will be before they commit to it. It's basic business logic.
Unfortunately, the answer isn't always straightforward, since it isn't necessarily easy to quantify the value of high-quality data and smoother data-driven business processes.
With this in mind, here are a few helpful steps to help you determine the ROI of a master data management implementation.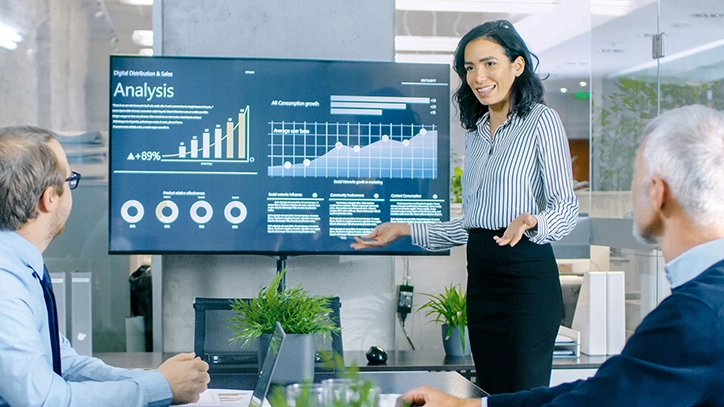 Four steps to determine the ROI of a master data management implementation:
Step 1: Define the scope
To measure anything, you need to know what to measure. Which source of pain do you expect master data management to address? What divisions, domains, locations, systems, processes etc. will the solution affect? Knowing the exact scope of your needs and where the solution is likely to have an impact is essential to define expected benefits and returns, as well as see and measure improvement once it goes into effect.


Step 2: Identify tangible benefits and do the math
Master data management is foundational for successful digital transformations and the ROI of master data management supporting such initiatives may be several orders of magnitude. However, it can be challenging to quantify these types of returns. And while it's great that the benefits of a larger implementations are many and spread widely across business units, it complicates the process of measuring ROI.
In order to monetize master data management and identify tangible metrics, talk to people likely to feel its effect directly; e.g., IT, finance, marketing, logistics/supply chain and product management, to mention a few.
Be sure to get to know their challenges and how they would be able to perform better if these problems were solved. Some of the answers will be data related; others may be more operational or process driven by nature. All of them will help you make your case.
Next, work closely with finance to do the math. What would it actually mean if these pains were to decrease or disappear? What would the impact be if the time it takes to onboard new products was cut from two months to two weeks? This will help you sell master data management to the business and give you tangible metrics to measure before, during and after implementation.
Are you considering investing in master data management?
Estimate the ROI of your master data management initiative.

Calculate Now
Step 3: Establish the total costs
Measuring the "R" in the ROI of anything requires you first and foremost establish the "I" – the investment. In this case, the total cost of your master data management solution, including licensing, hardware, implementation and user training. As well as operational costs related to data governance and maintenance, along with other variables such as change management.
You should also consider the cost of potential delays; i.e. what happens to the business if you do not begin using master data management according to the implementation schedule? Or if competitors bring new products to market before you because poor data processes are slowing you down. How would that impact your market share?


Step 4: Be patient and persistent
As with most larger projects, master data management typically doesn't become an instant success on day one. It can take a few quarters before effects are palpable. An important aspect of master data management is change management. A lot of people will need to start seeing positive returns and understand the gains to fully commit to it. Ultimately, those who show patience and persistence will succeed and be rewarded with the positive business outcomes that master data management generally helps create.
Of course, every company's investment and return on master data management will be unique, given every company is unique. The important thing is to work with partners that understand this, with experience and solutions geared to organizations in your industry who have faced similar challenges.
Request a free product demo or calculate the ROI of your master data management project »