UK's second largest pub and restaurant chain uses unified master data to increase efficiency, provide better customer experiences and reach sustainability targets.
Mitchells & Butlers, the UK's second-largest pub and restaurant chain, has embarked on a transformative digital journey powered by unified master data. In an insightful interview with Matthew Cawsey, Industry Lead at Stibo Systems, Mark Jones, Head of Data Management at Mitchells & Butlers, shares their journey towards harnessing the potential of data to enhance efficiency and elevate customer experiences.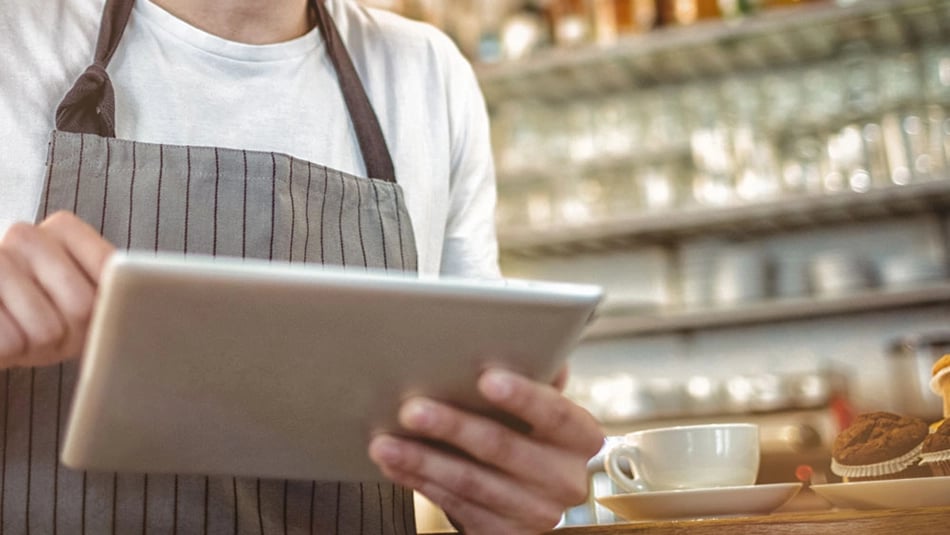 Matthew Cawsey: Can you introduce Mitchells & Butlers? Being a house of many brands that probably sound familiar to many people, it would be interesting to get a peek behind the scenes.
Mark Jones: Absolutely. Mitchells & Butlers boasts 1,700 pubs and restaurants under 14 different brands, primarily in the UK, including well-known names like All Bar One, Harvester, O'Neill's, Toby Carvery and Browns Restaurants. Our legacy dates back to 1898 when two brewers united to form a brewery that eventually evolved into Mitchells & Butlers. We've been utilizing Stibo Systems' master data management platform since 2010.
Matthew Cawsey: How has your usage of the platform evolved over the past decade?
Mark Jones: Initially, our focus was primarily on product data management. However, in 2019, we embarked on a master data management (MDM) project that extended our platform capability to expand our use of location data. This expansion opened up new avenues for enhancing customer experiences and generating revenue by allowing outlets to share location-specific information such as table counts, parking availability, accessibility features and more. These are assets with a huge revenue potential.

Together with information about menus and opening hours, this information about specific locations can be pushed to apps and websites, which on one hand helps provide a richer customer experience, and on the other hand makes it easy for us to engage with food delivery companies and provide click-and-collect services.

This data convergence, where product and location data intersect, has proven invaluable. In that way, you might say that the real benefit of the multidomain platform lies in the intersection of product and location data.
Matthew Cawsey: What were the driving forces behind your digital ramp-up?
Mark Jones: Three key drivers influenced our digital journey. First, we aimed to elevate the digital customer experience, improving digital spaces that offer features like order-at-table, click-and-collect, and delivery through platforms like Uber Eats. This necessitated robust data management to support diverse platforms while maintaining data integrity.
Scalability was another point driving the digital shift. We had some proof-of-concepts, some small singular sites and brands on these platforms, but we needed to scale and automate those manual tasks on a larger basis.
Second, compliance with evolving laws, especially nutritional regulations, was crucial, requiring efficient data management.
The UK has introduced nutritional laws that restaurants need to display all nutritional information for everything they sell regarding food items and alcohol under 1.2%. This means at any digital point – Deliveroo, order-at-table, click-and-collect, etc. – the restaurants need to inform about calorie and allergen values so the guests can make informed decisions. This information is now all driven from the master data platform where it's maintained and then pushed to all of the customer-facing applications, so that it is distributed to both printed menus and any point of order.
Whenever there is a change, it's very easy for us to be up to date. Prior to the implementation, all allergen guides were driven and built manually by a lot of re-keying.
Finally, efficiency improvement was paramount.
A unified source of clean master data was indispensable for these projects. Availability of clean data enables improvements and business optimization without adding the extra resources as business projects tend to require.
Federated management is an example of efficiency improvement. We dramatically increased the user base from 106 licenses to around 2000. All general and regional managers became users of the platform, and they now have access to their opening hours and all that granular information they need to manage. Each outlet was given a lot more permissions and a lot more access, which is needed as local restrictions apply and things change more rapidly.
For example, an O'Neill's in Northampton can now with the push of a button update their hours and then it will update both on Google and the websites. So, it's all integrated. Previously this would be a manual process.
Matthew Cawsey: Let's talk about Data as a Service. This is an extension to your MDM platform that delivers a near real-time version of master data at scale to your applications. Can you elaborate on Data as a Service (DaaS) and its role in your digital strategy?
Mark Jones: The DaaS capability also ties into our ambition to become more efficient. Traditional integrations were rigid and costly.
Having all our business-critical information consolidated on the master data platform, we needed a more flexible method of sharing that data. Traditional integrations are very hardwired and difficult to be flexible with. Therefore, we were looking for an alternative to quickly surface all this fantastic guest-facing information to the front-users and onto the customers.
Like all retailers, we as a hospitality provider are also keen to increase speed to market. DaaS enabled us to rapidly share our governed information with high-volume data-consuming applications. It empowered us to swiftly deliver menu updates, turn services on and off and maintain data accuracy.
Brand menus are built with all retail items in them and have lots of information about allergens, nutrition, price, which needs to be controlled. So, we are going to be pushing quite a lot of data. With 'control', I mean we have workflows with multiple sign-offs for all dishes before they go live.
Consumers want still more information about products – not just allergens and nutrition but also origins of raw ingredients, sustainable sourcing and environmental footprints. Our products are a complex of data and our retailers need to be confident about the accuracy of the information they provide. DaaS can support instant updates of product information across channels.
Matthew Cawsey: And to continue that thought – Sustainability is just another set of data that needs to be added alongside nutrition and allergens.
Mark Jones: That's right. Sustainability is becoming more and more important; and again, master data can be the key for supporting any information and decisions made on it. Mitchells & Butlers is driven by some key sustainability targets:
Net zero emissions by 2040
A 50% reduction in food waste by 2030
Zero waste to landfill by 2030
Matthew Cawsey: How can master data support these targets?
Mark Jones: By using the recipe build as mentioned before. When building the recipe, we can factor in a number of things, such as the cost price of the dish, allergens, nutrition information, the gross profit on the dish and also the CO2 impact, as well as other sustainability data. If we know what the CO2 breakdown needs to be and what the maximum limits are, then we can use the MDM to build business rules to ensure dishes meet sustainability criteria before they go live.
Access to clean master data also enables control of packaging information and other items with environmental impacts, such as is this dish sustainably sourced, where did it come from, etc.?
Just like we have come to know nutritional scores there will be sustainability scores and calculations as well for food items. With the unification of data it's easy to integrate these values into the standard platform. That can help us make the right decisions as early in the process as possible.
Matthew Cawsey: Any final thoughts or advice you would like to share?
Mark Jones: Undertaking a master data project involves significant business change, and it's essential to recognize its impact. Looking ahead, our focus is on scaling our efforts, releasing more data quickly without compromising accuracy, and further enhancing the customer experience. Data as a Service will be central in our journey to provide granular guest-facing information and leverage it effectively in a controlled manner through workflows and business rules.
More data can be governed and released quickly to market. Also, sustainability data can be added to the platform without compromising performance but simply enhancing the customer experience.
---