MDM vendor Stibo Systems and award-winning data consultancy Comma Group sign premier partnership as part of their ongoing commitment to help businesses achieve greater transparency through digital transformation.
February 19th, 2020 – Award-winning data consultancy Comma Group has signed a premier partnership with MDM vendor Stibo Systems, deepening both partners' ongoing commitment to help businesses achieve greater transparency through data.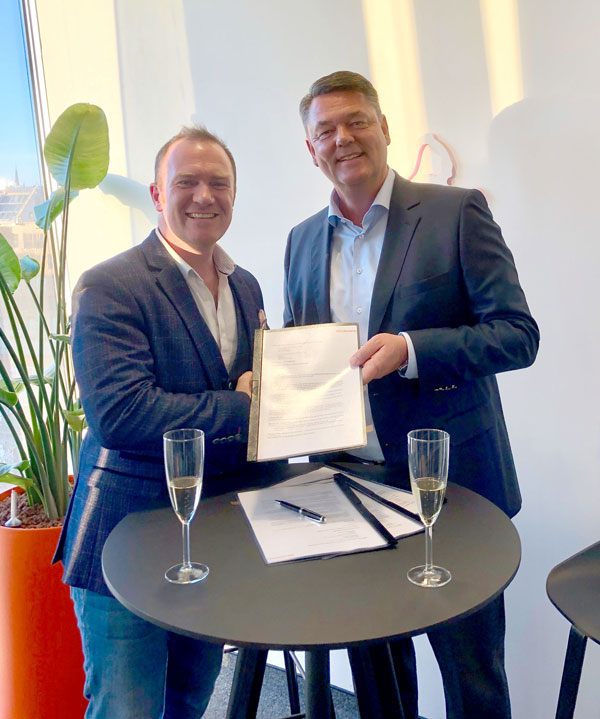 Master data management is playing an ever-increasing role in digital transformation – and it's helping businesses address their ecological footprint. By combining Stibo Systems' cutting edge technology with Comma's people-led data services, businesses can take greater ownership of their data, maximising commercial and sustainable outcomes from this valuable resource.
The new partnership between Stibo Systems and Comma Group illustrates a continuing shift towards partner-led MDM implementation in the industry, as businesses seek to use data strategically to further explore their environmental and commercial goals.
By providing a transparent view of their data – from raw materials to final purchase – MDM is enabling businesses to take control of the information at their disposal and, as a result, their impact on the environment.
Yet MDM technology alone is not a complete solution to managing data. To have a real impact on business outcomes, a data strategy needs to include full digital transformation – including data governance, quality, migration and integration initiatives.
With support from their new premier partner Comma Group, Stibo Systems' customers can benefit from a strategic approach to digitisation and discover greater functionality within their MDM system, accelerating data-based decision making that creates meaningful actions.
The agreement will initially focus on the UK and Ireland before extending its reach to further geographical regions over the next three years, empowering a wider network of businesses with tailored master data management capabilities and transformative data solutions.
The partnership will increase Stibo Systems' footprint in the MDM sector and expand Comma Group's Gartner-recognised consultancy practice. With this agreement at the highest partner level, Stibo Systems and Comma are joining forces to support companies exploit the full potential of master data management solutions.
Christian Oertzen, Stibo Systems' EMEA President, commented: "Our partnership with Comma is a big step forward to achieve our overall goal. Together we will offer answers to some of the most important questions of our time: How do companies create transparent business processes to enable their customers to make informed decisions about their consumption and ecological footprint?"
Leigh Wells, Comma Group CEO, added: "This marks the start of an exciting new chapter in Comma's relationship with Stibo Systems. Our people-centric approach to digital transformation is a perfect fit with Stibo Systems' flexible, comprehensive data management technology, and we look forward to playing a significant role in the way that Stibo Systems customers engage with their data. We've already worked with some incredible Stibo Systems clients across Europe and America and we're looking forward to working on more innovative data projects with Stibo Systems over the next three years and beyond."
About Comma Group
Comma Group is an international, Gartner-recognised independent MDM and PIM consultancy. Exclusively focussing on data and information excellence, they connect data and people to realise the true value of clients' information. Operating in the UK, US and Europe, they provide a comprehensive list of data services – including data governance, data quality, technology implementation and data migration – to well-known brands in a wide range of sectors, including retail, hospitality and manufacturing.
About Stibo Systems
Stibo Systems, the master data management company, is the trusted source of MDM solutions that help companies create transparency in their business processes. Our solutions are the driving force behind forward-thinking companies around the world, including 42 among the Fortune 500, that have unlocked the strategic value of their master data; empowering them to improve the customer experience, drive innovation and growth, and create an essential foundation for digital transformation. Stibo Systems is a privately held subsidiary of the Stibo A/S group, founded in 1794, and is headquartered in Aarhus, Denmark. For more information, visit stibosystems.com.