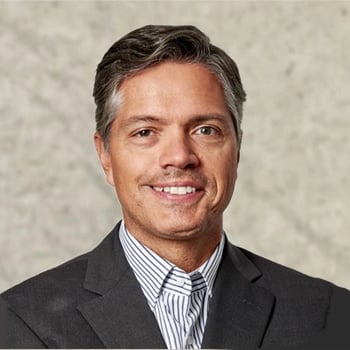 Aarhus, Denmark, May 2, 2023 – Gustavo Amorim has been appointed Chief Marketing Officer of global master data management (MDM) solutions provider Stibo Systems. Amorim forged his career leading marketing teams within major global B2B technology companies, including Oracle and SAP, with a clear focus on software-as-a-service.
"Gustavo is a talented business leader with a proven track record of thriving in a competitive landscape," said Adrian Carr, Stibo Systems CEO. "We're excited for him to bring his robust experience to our marketing team as we continue to ramp up our global profile and influence."
Prior to joining Stibo Systems, Amorim served as VP Marketing EMEA SaaS at Oracle, where he was responsible for driving business results and organizational effectiveness in marketing through the development, deployment and management of marketing functions to support business growth of more than 30% in software subscriptions (SaaS) bookings on a yearly basis.
Amorim specializes in go-to-market strategy, marketing management and product marketing.
"We are in an excellent position to continue bolstering awareness of Stibo Systems as a trusted leader in our industry," Amorim said. "I'm eager to lead the global marketing team to strengthen Stibo Systems´ market position and help even more companies to drive value from managing their data, becoming better businesses in a better world."
About Stibo Systems
Stibo Systems, the master data management company, is the trusted enabler of data transparency. Our solutions are the driving force behind forward-thinking companies around the world that have unlocked the strategic value of their master data. We empower them to improve the customer experience, drive innovation and growth and create an essential foundation for digital transformation. This gives them the transparency they require and desire – a single, accurate view of their master data – so they can make informed decisions and achieve goals of scale, scope and ambition. Stibo Systems is a privately held subsidiary of Stibo Software Group, which is headquartered in Aarhus, Denmark. The foundational ownership guarantees the long-term perspective of the business. More at www.stibosystems.com.