In this post, I look ahead and shed some light on what we can expect from a technology and customer experience perspective in the near future, as the growing expectations from consumers are currently driving businesses in new directions - and with that, they are also driving master data management. These are some of the trends that the businesses we work with are currently looking at.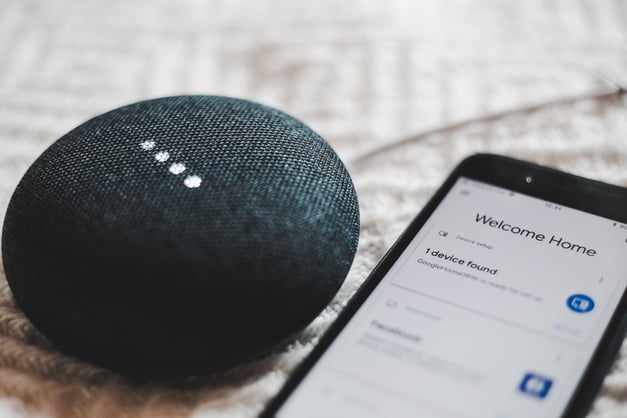 Hyper-personalization
Consumers don't want to be followed around online by just any pair of shoes. They want to be followed around by a pair that they absolutely love as well as complementary products that complete the outfit. The pair that matches their size, lifestyle, the season and the rest of their wardrobe. Companies that get this hyper-personalization right are the ones who really know and win the loyalty of their customers. This is attained by having a full overview of, and integration between, their master data domains, allowing them to successfully build new smart technologies and applications on top of it.


The new omnichannel
Omnichannel is not new. The concept was born in the early 2000s where retailers typically started selling from more points than just a physical store. Catalog and eCommerce information needed to be consistent and available across these channels. Fast-forward to 2019. Today, omnichannel is defined not so much by the channels themselves, which now also include mobile and social, but by the ability to engage with consumers wherever and however they want.
The companies that do it well offer a rich and connected experience where you as a consumer can select a preferred store location, look products up then and there on your mobile device or on screens in-store, see immediately if they have the product you're looking for in stock and – if not – have it delivered to your preferred location with just a click on your phone. To offer experiences like that, businesses not only need to master the product, customer and location data. They need to tie those together to make it a smooth and convenient experience for the customer.


Subscribing instead of owning
One of the trends on the rise, and the foundation for a lot of today's start-ups, is Products-as-a-Service or what the average consumer will probably recognize as subscribing to products or services instead of owning or buying them up front. We have seen this in the automotive industry where leasing has been big for years, but now extremely agile companies are entering the market, offering new types of car subscriptions that allow consumers to have even more flexibility and convenience. That's something we will see spread across industries over the coming years, and in the near future people probably won't own that many things but merely subscribe to them.
Kitchen and home appliances could be an example. Imagine you subscribe to your refrigerator and all the services that may come with it. Now you get items such as water filters and cleaning devices sent to you automatically when needed, and the latest model is available to you whenever you feel like replacing the old one. You can even imagine a collaboration with a grocery retailer, that will make sure your preferred fresh groceries show up at your doorstep whenever you're running low. The consumer is consistently looking for and expecting conveniences and offers based on previous purchases and engagements.


The powerful and future-proof way to run a business
Clearly, you can't pull that kind of business off without full transparency of, and integration between, customer master data, product master data, location master data and more.
Mastering data is very powerful indeed. To get to the forefront of market demands, companies need to be able to act fast and with integrity. But if they rely on Sales' spreadsheet and Marketing's siloed database, the process will not be very quick, and the outcome not very precise as the data can be inaccurate or incomplete. Relying on bad data is not a very efficient and future-proof way to run a business. Relying on master data management is.
I recently explained these trends more in depth in my interview with TAG (Technology Association of Georgia). Check out the full interview here:
Learn more about why leading companies choose master data management from Stibo Systems.