Building a business case with a strong ROI for a customer data platform starts with a conversation with your stakeholders
Managing your customer data with a master data management platform can add value to your business.
You know this because you've seen that trusted sources of customer data can help you reduce the cost of application integration, improve customer experience and get more actionable insight from your analytics.
You know this. But how do you sell this to your management? The answer is: By building a convincing business case.
Plugging numbers into a spreadsheet may indicate a return on investment from better customer data management. But how do you convince your management to buy into these results? And how do you develop the business case and ultimately get sponsorship for a budget?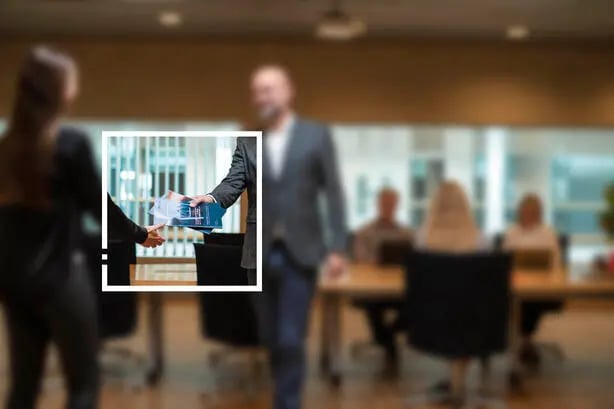 ROI is not an IT issue
For many, despite the heady promises of significant economic gain and an increase in customer satisfaction, it is still difficult to get a master data management project off the ground.
One of the most common issues is lack of business sponsorship and ownership. "…. it's a data problem. This is the IT department not us …" is a common response from those in the business who have not been exposed to a data culture.
Today's businesses need data transparency to meet their goals. Digital transformation, analytics, AI, digital products and services, etc., and the applications that support these initiatives are only as good as the data they use. Unfortunately, data management requirements are often lumped in with the application investment. But data is not like an application:
It changes

It grows over time

It is shared, interpreted, enriched and transformed

It needs another type of management discipline that is different to that of the applications it serves


Business transformation objectives are linked to customer data transparency: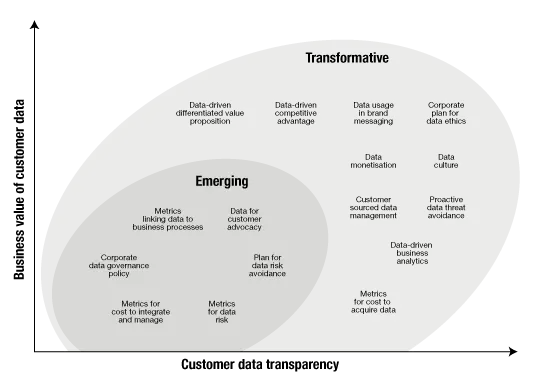 The more data transparency, the more capabilities will be unlocked and carry the potential of higher business value and business transformation.
Getting business leaders to acknowledge customer data management as a business discipline is fundamental to the success of the development of your customer data ROI. Why?
Because you need the business to own the ROI.
Unless you have a corporate data culture and data literacy initiative already in place, you may have to engage with the business yourself in order to find your sponsors, owners and benefactors.
Key to achieving this goal is using appropriate language in your conversations that promote business engagement.
More often, your conversation should clearly tie customer data to business objectives, and then those objectives to their respective stakeholders.
3 questions to ask before implementing a customer data management solution
The questions you can ask need not be complicated, but they can be far reaching in their consequence for a business case, and some examples include:
1. What is a customer?
This is often perceived as a rudimentary question. However, the answer is just as often surprisingly difficult to pin down. Individual departments, lines of businesses and indeed customers themselves, will likely have different viewpoints on the answer to this. The definition goes to the heart of developing a business case as you will need to identify which processes are using customer data as opposed to other types of party data.
2. Are we a product-centric or customer-centric organisation?
Becoming customer-centric is commonly cited in corporate objectives. Being customer-centric is part of the digital transformation story. To reach new customers via digital channels or sell digital products and services, the data underpinning these new processes needs to be transparent and governed by accountable data owners who work to well-defined data management policies.
3. Do you trust the data with which you are making decisions?
Do you know where the analytical customer information that you are using comes from? Who do you share it with? Who can you ask about its veracity and meaning? What happens if the data is incorrect?


3 recommendations to success in selling your ROI for better customer data management
Make the business owner either the ROI owner or a major stakeholder in the ROI case

Engage different business leaders in the language they use to describe their objectives and challenges

Identify opportunities to develop a data literacy programme as part of the process of promoting dialog between business and IT