In times of global, business and economic uncertainty – when data points are changing on an hourly basis and supply chain responsiveness and flexibility are more critical than ever – being able to trust your company's data is paramount.
You need to know how this uncertainty is affecting your supply chain, locations, employees and customers, so you have the information you need to adjust your forecasting, inventory allocation, sourcing, manufacturing, distribution, staffing, and sales and marketing strategies accordingly. To do this well, your company needs a trustworthy data foundation.


What is a data foundation?
A data foundation is exactly that: a foundation of data to build upon. Having a strong data foundation can provide organizations with serious benefits in terms of both efficiency and effectiveness especially related to reporting and analytics to support decision-making.


How do you determine the strength of your current data foundation?
If you want to determine the current state and strength of your current enterprise data foundation, you can ask yourself the following questions:
Can you provide personalized and consistent customer experiences across all channels?

Can you target the right audience in your marketing campaigns?

Do you have a responsive supply chain that can access and share trusted data across its various nodes?

Are your online product specs accurate and up to date, leading to high customer satisfaction and low return rates?

Can you share data in a transparent way to both your stakeholders and your customers?
Answer any of these with a no, and that is a sign your data foundation has some trust issues. Ensuring you have a solid data foundation is essential because at the core of any good business decision and response is data you can trust.
With trustworthy data, companies can derive relevant insights that make it possible to more accurately evaluate various business scenarios and optimize decision making. And of course, more informed decision making leads to better outcomes like reduced costs, increased revenue and greater market share.
While this sounds easy in theory, its real-world application is much more complex. How do you determine whether the data your company is using is trustworthy?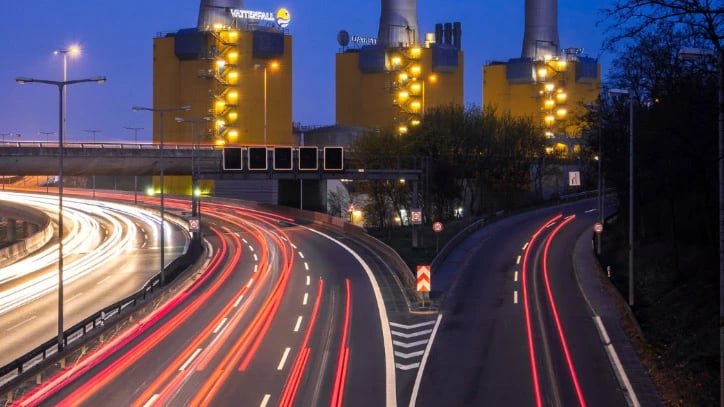 Uncovering potential data challenges
Consider the challenge companies with multiple supply chain management (SCM) systems and applications face. It is not uncommon for larger businesses or those that have grown through mergers and acquisitions to maintain various versions of SCM systems and applications from different vendors. To add further complexity, those various instances rarely use the same definitions, language, categorizations and hierarchies.
Now take this data challenge and magnify it across all your business units, regions and multiple versions of hundreds (if not more) IT systems and applications. It is easy to see how data quality is compromised and data challenges can quickly emerge.
What companies need is a trusted foundation of master data that can resolve this chaotic situation. Master data management pulls data from a variety of disparate systems and sources, matching and linking information, and removing inaccuracies to create a single record for shared, governed use.
Working with a single, centralized, up-to-date version of the truth, companies gain greater data transparency that can lead to better decision making and information sharing with their customers, employees, vendors, suppliers and business partners. A clear and accurate view of location data, for instance, is necessary to support dynamic supply chain planning.


What are the benefits of improving your data foundation?
There are several benefits of improving your enterprise data foundation, including:
1) Drive digital transformation, innovation and competitive differentiation

2) Deliver personalized experiences to keep customers happy, engaged and coming back

3) Launch and onboard products faster and drive collaborative agility across the entire value chain

4) Accelerate time to value for system and application investments

5) Ensure governance and compliance and reduce risk by eliminating error-prone processes
Managing your data challenges - and building a strong data foundation
Creating a trusted enterprise data foundation that supports your unique business strategy and digital transformation efforts is possible with a master data management solution. With master data management at its core, you collect data from various domains and create a consolidated version of the truth for use everywhere in the organization.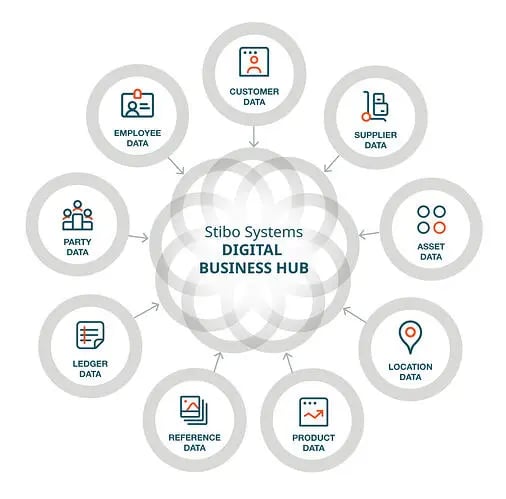 Master data management provides an accurate, current, complete and relevant source of master data to support business processes and transactions. It ensures your business is operating on a consistent foundation of master data that you — and your partners and customers — can trust.
---