If you are not familiar with the term let me first explain what a golden customer record is.


Definition: What is a golden customer record?
Today, your customers are interacting with you across more platforms than ever with their data being stored across multiple system within your business.
For instance client A, who has life insurance, could be the husband of client B, who has critical health insurance. Disconnected domains store this information as though they were unrelated entities. Another example is if client A purchased car insurance and, separately, medical insurance but because the records are not exact matches, you end up with multiple versions of the customer account. The result is a series of disjointed service, sales and marketing actions that do nothing for your reputation as an insurance provider who puts the customer at the heart of everything they do.
To achieve a truly personal experience; to support regulatory processes; to maximize the sales opportunity of every customer, you need to see these separate records as one. The result of consolidating all accounts of a single customer down to just one record is a golden record.
Golden customer record: Refers to a 'single source of truth' or a 'single customer view' which consists of one unified, trusted version of data that captures all the necessary information we need to know about a customer.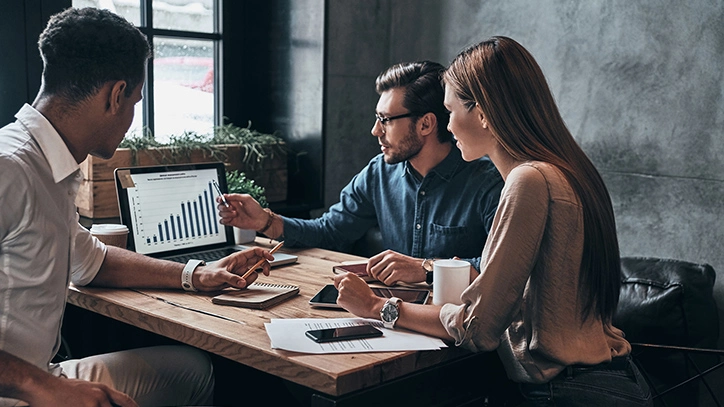 Challenge: Consolidating data from separate, disconnected systems
The challenge of consolidating customer and product data comes when it is held in separate locations; ERP, CRM, e-commerce, finance systems, etc.
The quickest and most cost-effective method to achieve this consolidation, without requiring any additional hardware investment, is by inserting a managed data integration layer. It is worth the effort because creating a golden record has many benefits, of which, here are 4 key ones.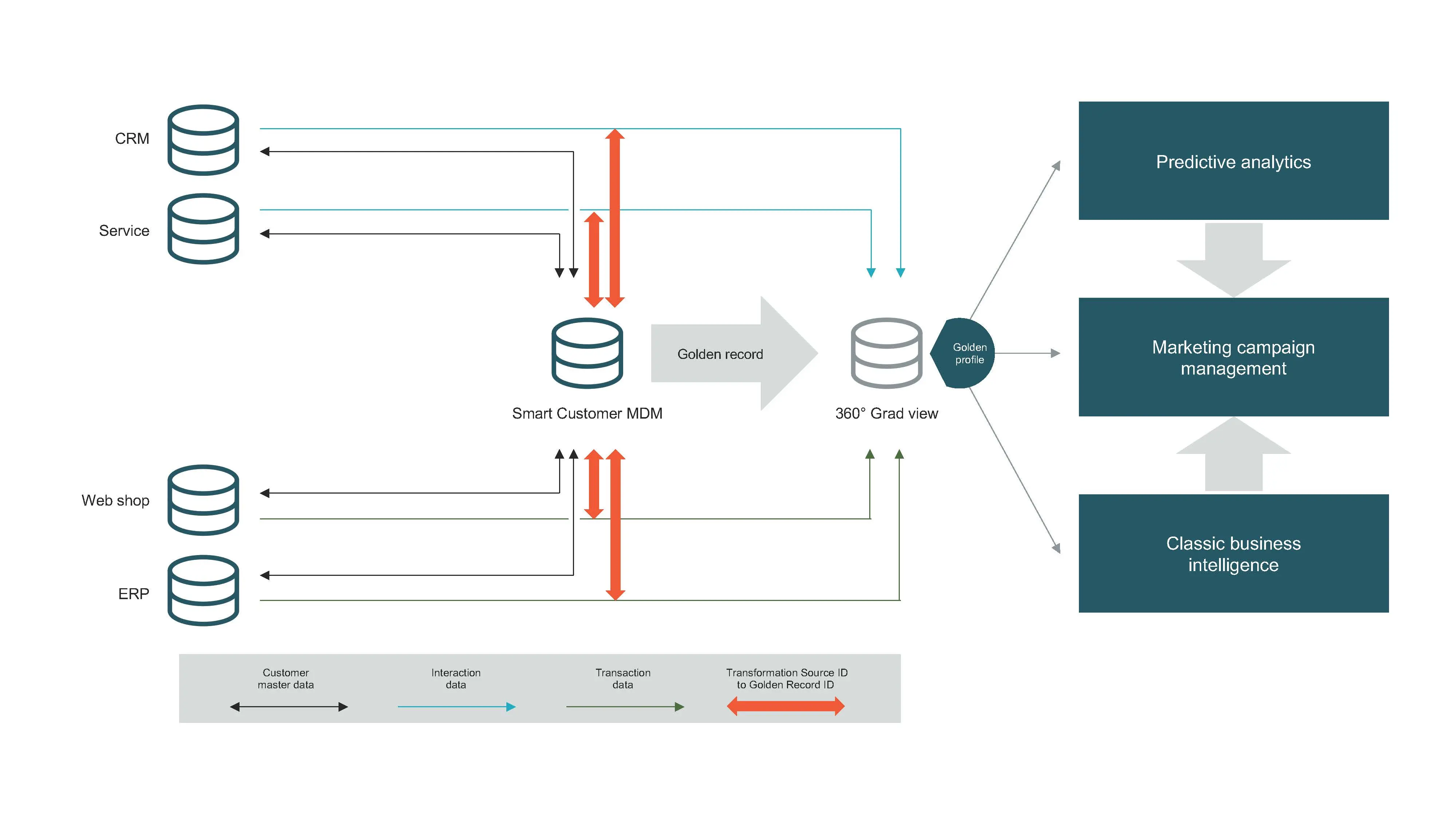 4 key benefits of creating a golden customer record
1. Increase sales
Having a single view of the customer allows you to understand more about their needs - it allows you to offer products relevant to their circumstances, increasing opportunities to upsell services and insurance products more attuned to their needs.
It also allows you to build a set of predictable sales processes that define trigger activities based on customer actions. This means you're never in danger of missing out on sales opportunities because the engagement process to make them happen takes place automatically.
Here's the upshot: a study by InfoQuest found that a 'totally satisfied customer' contributes 2.6 times more revenue than a 'somewhat satisfied customer'. Furthermore, a 'totally satisfied customer' contributes 14 times more revenue than a 'somewhat dissatisfied customer'.
2. Improve customer retention
By providing insurance products more relevant to each of your customer's unique needs means they are more likely to feel connected to you, and to trust you.
And when policy holders feel valued by their insurance providers, they are less likely to switch.
An example of putting this into action is using automated systems to send messages to customers who may be affected by adverse weather conditions, for example: customers living in a region expecting regular flooding are automatically emailed insurance policy information and safety tips.
This type of engagement is only possible if you have golden customer records, otherwise the data simply wouldn't be reliable enough for you to engage on such a personal level.
Learn more about Creating Exceptional experiences
3. Support regulatory control
With the regulatory environment continuously changing as regulations are amended and adopted, you need to have control over your data to ensure compliance.
GDPR, coming in to effect in May 2018 and replacing the Data Protection Directive, is designed to tighten up the control of data management.
Automating information governance policies using data quality management, data enrichment, workflow management, data stewardship and dashboards is essential for monitoring data governance KPIs.
But try doing that with multiple versions of each customer record.
Learn more about compliance
4. Support business decision making
56% of a survey of C-level respondents a Capgemini report stated "organisational silos" are the biggest impediment to effective decision-making.
Imagine then how much of an advantage your business would gain by pulling siloed data together in to a consistent and accurate format and using it to base key business decisions.
You'll be in a much better position to predict market trends and customer behavior in order to respond quickly.
The ability to manage relationships between Golden Records to better understand each customer's total worth and business impact will enable you to direct investments in services and products in the most profitable way.


The golden record is the golden ticket to success
Customers are the lifeblood of your business, but how connected is your view of who they are, what they buy, where they buy, how they buy and linked dependencies?
Creating a single source of truth, populated with a consolidated golden record view of customer data across the enterprise is vital to properly identify the right information at the right time.