Master data management enables telecom providers and CSPs to gain control of their data and leverage it for new business opportunities.
Telecom operators, telecom equipment manufacturers and digital communications service providers (CSPs) are looking into a large untapped business potential with a 5G, edge-connected world allowing to address new types of subscribers in new ways. The telecom industry, challenged by competition and legislation, has a unique opportunity to leverage new technologies, such as AI, and develop new business models, renew their offerings and become more efficient.
However, keeping pace with the requirements of your customers, subscribers and authorities means bringing to market products and services that are timely, relevant, coherent and transparent.
The possibility of unlocking the propitious business transformation trends relies on the telecom industry's ability to become data-driven. Telecom has copious data but often lacks the data management, and specifically master data management, to achieve the desired business agility.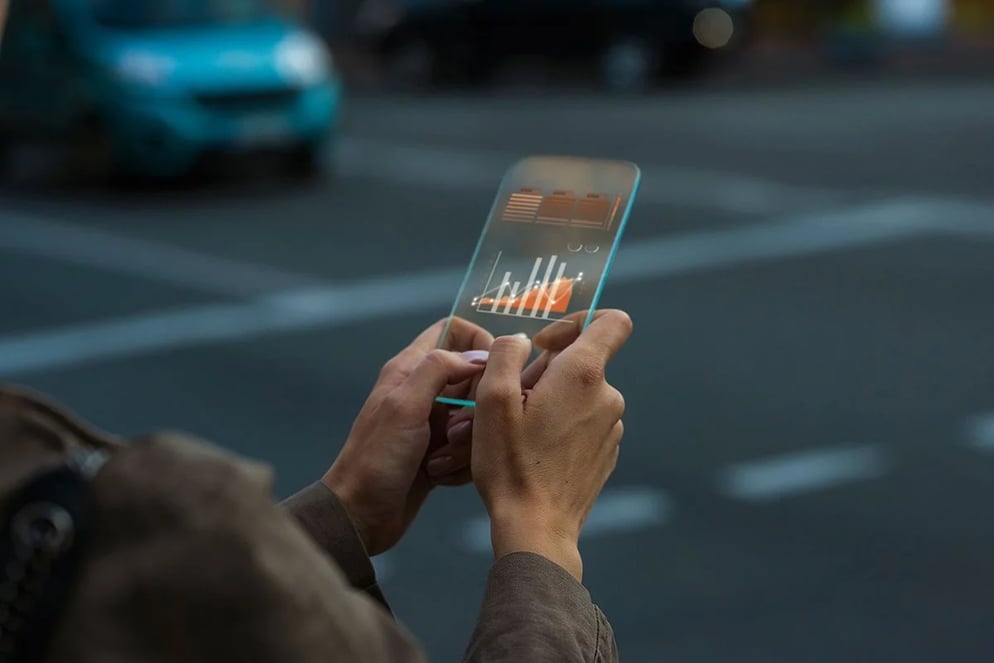 5 top telecom trends that rely on transparent master data:
1. Become a financial services provider
Traditional revenue streams are under pressure. Operators are looking to new business models that are wholly digital in nature. These models seek to engage existing customers with new value propositions. Lines are blurring between traditional communications operators and other industries. Becoming a financial services provider has been a focus initiative of many telecommunications operators.
2. Become a platform provider
Telecom operators used to have complete control over their consumers. This is history now. But introducing new products and services might help to introduce more points of consumer interaction. Or operators could become underlying technology providers with a platform of services available through APIs.


3. Proactively address growing regulatory pressures
As the communications industry continuously evolves to serve customers better, codes for industry ethics aim at greater control and transparency. For operators, this is particularly true for pricing and product description where regulators including the FCC (USA), OFCOM (UK) and ARCEP (France) strive to help consumers have access to more transparent information for interconnection charges and retail prices. Telecom operators can deploy more AI technologies and AI governance and demonstrate explainable AI (XAI) in decision making.


4. Scale and automate with AI
Virtual assistants, preventative maintenance, bandwidth provisioning, supply chain optimization, marketing and much more – AI has found its way into every corner of a telecommunications network provider or DSP. Equipment manufacturers will use AI to help operators maintain high levels of service with AI-enabled preventative maintenance and to create new types of product and service models.


5. Create a 5G, immersed experience
Streaming applications, games, live experiences, immersive applications, vehicle sensors, advanced tracking technologies and private cellular networks are among the many products and services that are set to be taken to new levels with 5G connectivity services.
The master data management gap in telecom
For many operators and equipment manufacturers, the capabilities of the systems they usually deploy to define products have been surpassed. For that reason, the same operators and manufacturers have developed customized technical remedies and duplicated product management systems, as well as the information they contain. As a result, there is no single point of product data governance, and product data is allowed to flow unchecked into BSS and OSS environments, manufacturing, billing and then on to external parties including customers, subscribers and partners.
A unified process for product information management (PIM) can solve that. PIM provides a single point of governance that ensures the information describing products and services is placed under business control.
Master data management implements a PIM process that puts your business back in control of the data that differentiates your capabilities and engages your customers.


Your customers need master data management, too
Similar challenges arise from customer data that is fragmented and unreliable
Understanding the customer when your business is made up of so many offerings, touchpoints and business models is not always easy. Technologies across lines of businesses are often poorly integrated and data silos compound efforts to create customer-centric offerings.
Knowing your customer (KYC) enables you to view them as individuals and not as segments and therefore tailor products to their specific needs. But KYC requires insight into household information (party data), transaction and support history.
Master data management implements a customer data management process that uniquely identifies customers and consumers in order to build more transparent and insightful business relationships.


Benefits of master data management:
Provides business-led controls on the completeness, accuracy and availability of product and party information
Establishes the foundational components from which additional informational value may be built. This includes understanding the 360° relationship with customers
Implements a data governance foundation that provides and ensures rigor in the process of offer description
Manages a unified and unique source of product and customer reference data for the purpose of supporting AI-driven business processes
Gives the business the ability to direct control over the product and party data that feeds compliance and regulatory reporting.
These data initiatives aimed at creating data transparency allow you to meet the benefit from the industry trends in telecommunications.