"… best-in-class organizations must have a complete 360-view of their customer data in order to respond accurately and intelligently to their customer demands, trends and expectations."
As marketers, we are constantly challenged to create superior customer experiences that can leave a positive impact on the brand. That is no easy task because customer data and the related information needed to understand them is often located in disparate/siloed systems that prevent us from seeing the whole picture. Thanks to the explosion of the digital economy, we no longer need to convince the C-suite that a 360° customer view is necessary to provide the experience that consumers demand. The real challenge lies in creating that all-encompassing customer view, as a large majority struggle to establish this holistic view.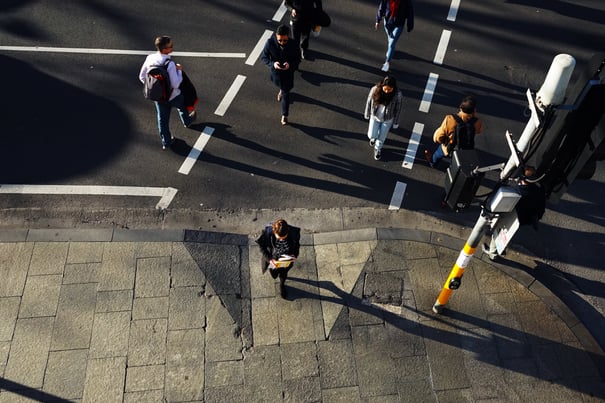 Why is attaining a 360° customer view important?
For those of us responsible for overseeing these personalized campaigns, we can attest that one of the reasons it is hard to attain is because customer data tends to reside in numerous disconnected systems and in departments that don't necessarily communicate with one another. Organizations now recognize that data is the new corporate gold, largely because effective customer engagement requires marketers (and the whole organization for that matter) to understand how a customer interacts with every person in the organization and across every touchpoint. They must then apply that knowledge to effectively communicate with them at each stage of their buying journey.
In fact, two-thirds of marketing leaders admit their data-driven initiatives have resulted in new customers, and 92% of executives agree that integrated data across teams is helpful to provide relevant offers and interactions that drive improved customer service. Achieving a 360° view requires an organization to create a single, trusted view of each of its customers, which can comprise:
1st-party data (i.e., data that you generate or collect yourself)
2nd-party data (data that is shared with a second party, most often a business partner or affiliate)
3rd-party data (data that is sourced by an organization, which then adds value to it and resells it)
The organization must then connect the customer data with other types of information such as product or location data. This is where master data management comes into play.
Are you considering investing in customer master data management?
Estimate the ROI of your customer master data management initiative.

Calculate Now
Addressing data duplication issues with customer master data management
Master data management solutions address the duplicate data conundrum and help all players to better understand the customer and the related data in its context, which is nearly impossible without these types of modern technology approaches. Because master data, by definition, exists and is used by multiple departments and business systems (e.g., CRM, ERP, e-commerce and marketing tools), being able to supply the business with the best possible view of a customer from across this complex landscape is crucial. Sitting at the heart of a customer 360 strategy, master data management serves as its foundation because it helps the entire organization to reduce internal data management inefficiencies and eliminate data silos and barriers to cross-departmental collaboration.
Master data management also enables the creation and data governance of a master customer profile, which is leveraged within the 360° customer view. Non-master data such as social, mobile, IoT and big data is then attached to the master customer profile to deliver the 360° view needed to communicate effectively.


3 major benefits of having a 360° customer view
With centralized, clean and connected customer data, organizations can create a definitive version of the truth that fuels positive business outcomes and supports the strategic initiatives, operational systems and processes that are crucial to business success. Using master data management to manage customer data allows marketers to:
1. Personalize the experience
Customers have preferred channels of interaction they expect you to understand and respect. By building a 360° view powered by customer master data management, organizations can deliver the optimal experience. More importantly, it enables you to create differentiated, personalized experiences based on a deeper understanding of your customer, so you can deliver targeted and relevant marketing promotions.
2. Stay in compliance
As Stibo Systems Chief Information Security Officer, Martin Samuel Nielsen explains, the growing number of regulatory compliance mandates require an organization to have confidence in the data that is needed to support the marketing activity – and even to ensure the market activity is allowed. Master data management also facilitates compliance with General Data Protection Regulation (GDPR) rules, which require the ability to perform identity resolution. As a result, you can understand what a customer has consented to, support privacy by design best practices (accuracy of data) and understand where the data is held and for what purpose. Businesses also may have compliance goals within their own enterprise (e.g., who has access to what data), and the data governance enabled within master data management can provide this as well.
3. Perform analytics to improve customer loyalty and revenue
In today's digital world, more than 40% of all data analytics projects relate to some aspect of customer experience. Insights from the customer 360° view fueled by customer master data management helps marketers improve analytics and their strategic decision-making capabilities by allowing relevant content to be served up at the right time. Segmentation/profiling capabilities enable you to identify who your highest value customers are, what sells, what content resonates with the respective demographic, etc., which can lead to higher customer loyalty and long-term value.


How to get started with a 360° customer view?
If your organization is like most, your customer, product and location master data may be compromising your customer 360 efforts due to it being siloed, untrusted, incomplete and/or out of date. Master data management technology addresses this challenge by creating a single source of mission-critical data on business entities, such as customers or products, and provides the definitive version of the truth needed to fuel positive business outcomes. Without it, the strategic initiatives, operational systems and processes, which are designed to create a better experience, cannot be met, simply because the data foundation is not there to support it.