Business resiliency and optimization are key drivers in technology investments
This week was filled with energy and excitement as 35,000+ people gathered at NRF 2023: Retail's Big Show for three days of breakthrough ideas, technologies, and insights. Compared to previous years, any remaining concerns about Covid and supply chain challenges were put on the back burner. This year, inflation took center stage at NRF, sparking many discussions about the economy and consumer spending.
In the first keynote of the event, Walmart U.S. CEO John Furner and Harvard University Professor Dr. James Cash talked about the importance of a long-term perspective and perseverance. This theme aligned closely with retailers' sentiment going into the event, as many had already started to focus on resiliency in the face of growing economic uncertainty. Euromonitor recently projected global economic growth of 2.6% in 2023, which is only a slight slowdown from last year and a much rosier projection than originally expected. As a result, retailers are continuing to invest in technology in ways that make their businesses more efficient and resilient.
Furner summarized retailers' past and current challenges, the economic climate, and future aspirations for the industry. He shared that "Loyalty in retail is the absence of something better." With this accelerated pace of change, it is more important than ever for retailers to keep adapting. Below are three key trends that retailers need to take advantage of to remain competitive in the year ahead.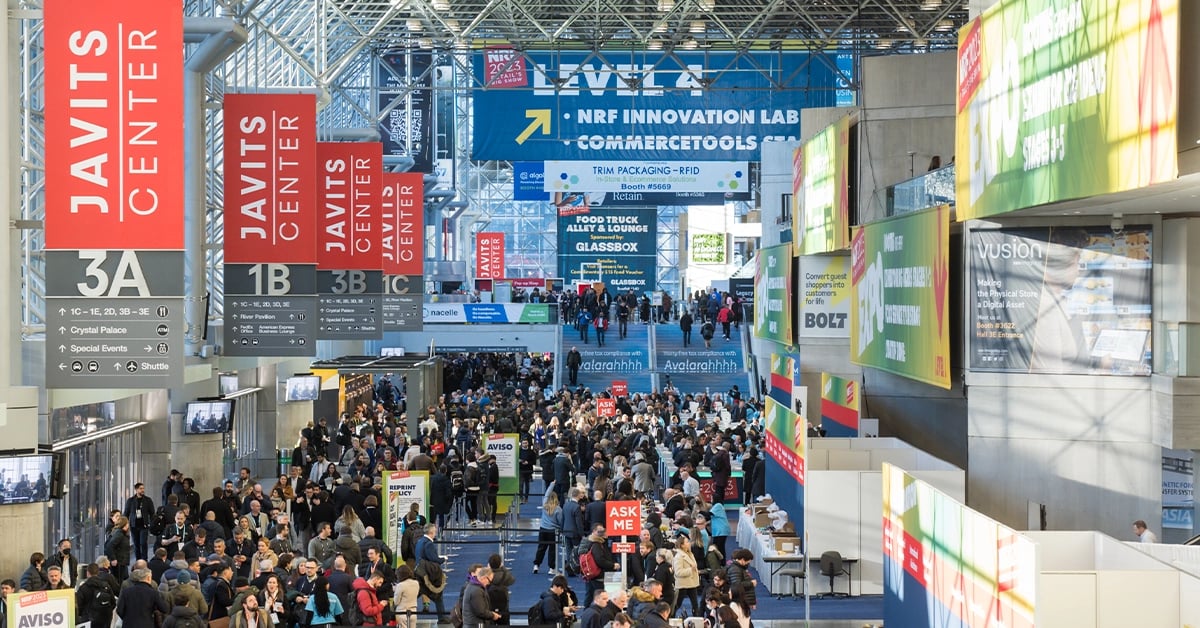 NRF 2023, Jason Dixson Photography
Three big takeaways from NRF 2023
1) After two years of incredible innovation to meet consumers' digital needs, many retailers are shifting their focus to business resilience
Why is resiliency important? Retailers must be able to adapt to market disruptions, as well as have a dynamic business environment that gives them the bandwidth to look ahead. While many large retailers have complex technology architectures, retailers need to strive for simplicity to remain agile.
In the past two years, retailers have focused on the omnichannel experience, investing in BOPIS and quick fulfillment for consumers. Many times, this resulted in inefficiencies, less than satisfactory customer experiences, and headaches for frontline employees. Now retailers are working to lower the associated costs and labor while also creating a more seamless experience for consumers. This means providing the right data at the right time for their retail employees, as well as sharing the right data with consumers at the applicable omnichannel touchpoint when it's needed.
"95% of executives say the customer is evolving faster than they can change their businesses."

- Microsoft, CEO Survey, January 2023
2)
AI has transitioned from an interesting concept to a required technology in retail
The dual challenges of economic uncertainty and finding talent in this business climate compel retailers to work smarter, not harder. Over the past several years, artificial intelligence (AI) has evolved from new technology used in isolated examples or short-term projects to a solution orientation that's embedded in various technologies and business processes. As AI becomes widely adopted across the enterprise, a key ingredient to working smarter is to establish data governance to guarantee that high-quality reference data and master data are used to ensure consistency of outcomes.
Most retailers have moved from sporadic AI testing to long-term implementations that aid internal teams' productivity and improve the customer experience. There are many companies integrating AI into their businesses. Common use cases are:
Computer vision in stores to understand consumer traffic and how consumers shop
Digital customer service and chat boxes to provide instant service
Associate recruiting and HR onboarding
Data cleansing and autofill of product attributes
3)
Pragmatic sustainability gains adoption
Euromonitor reported at NRF that 45% of retailers will be investing in sustainability in the next five years. This investment is multipurpose: retailers are not only looking for outcomes that are good for the world but also good for business. In this economic climate, retailers will need to make sure that sustainability investments support both their sustainability goals and improve their financial performance.
On the cost savings side, retailers investing in sustainability programs and technology will reduce operational costs through lowered energy/water use or reduced resource usage in their supply chains. From a revenue perspective, retailers with a greater understanding of consumers' needs and sustainability expectations will partner with manufacturers to reposition existing brands or launch new ones that generate more sustainability relevance and higher customer demand. Regardless of the goals, data will be used to provide transparency into sustainability programs and be governed for use in future reporting and consumer communications.
"45% of retail professionals said investing in sustainability initiatives is a strategic priority for their company in the next five years."

- Euromonitor at NRF
Two retailers share their unique data management journeys
As part of the NRF Big Ideas sessions, two leading apparel retailers sat down with Miriam Molino Sánchez, Head of Retail Industry Practice at Stibo Systems, to share their data management journeys with Stibo Systems.
From vision to reality: PVH's data management journey: As one of the world's largest fashion companies, PVH Corp. is home to several global iconic brands including Calvin Klein and TOMMY HILFIGER. In this fireside chat with Zulfi Dalal, Senior Director of Data and Analytics at PVH, he shared the retailer's strategic vision and data management journey.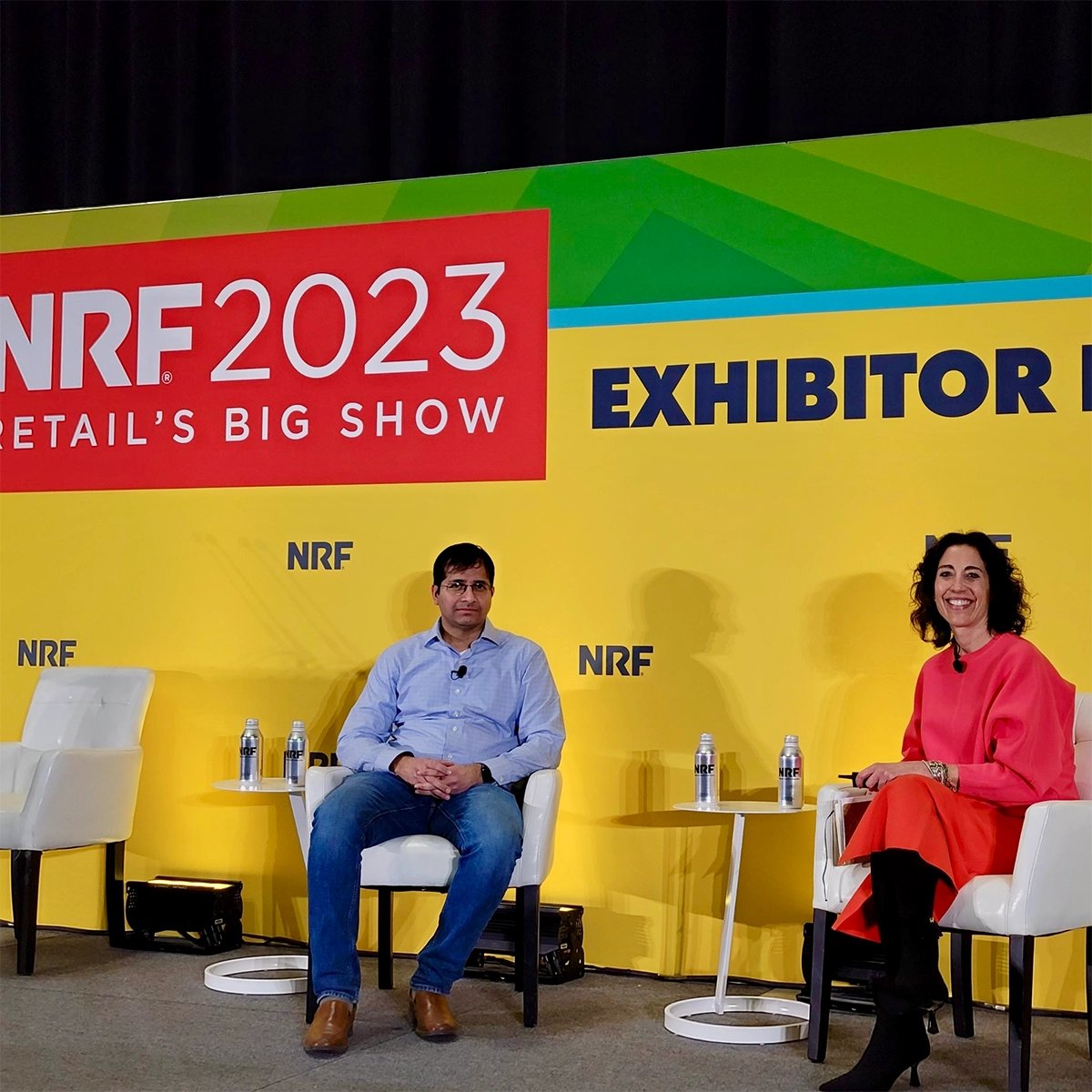 In the past few years, PVH has accomplished a lot; the company expanded its product information management (PIM) capabilities and processes globally, gained organizational buy-in, migrated to SaaS, and consolidated its technology stack. During the session, he emphasized the strategic importance of master data management (MDM) and continuously improving data quality.
According to Dalal, "Failure to manage data is as bad as failure to manage capital. Data can't be managed as capital because it evolves, so it has to be managed as an asset." Establishing data governance and solid master data capabilities and product data management has given PVH a platform for future growth.
URBN creates unique customer experiences and supports sustainability commitments with data: During this fireside chat with URBN, a portfolio of global consumer brands including Urban Outfitters, Free People, and Anthropologie, Morgan Lawrence, Program Manager – PIM, shared how the company leverages product data to create unique shopping experiences and achieve sustainability goals.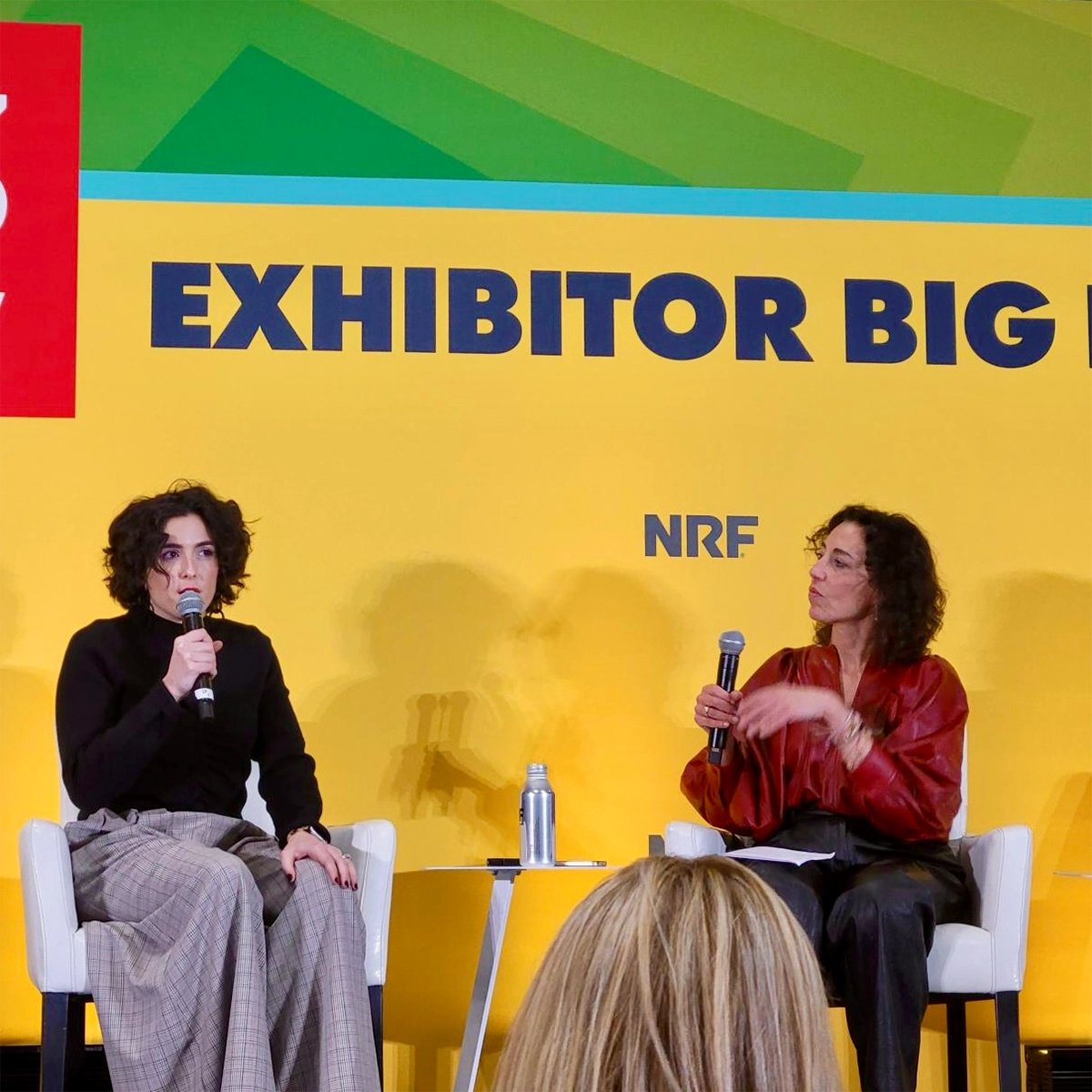 As a sustainably focused retailer, URBN has launched several brands and programs that enable circularity such as the Urban Renewal brand and Nuuly Rental online marketplace. While adding sustainability can be a daunting task for data teams, URBN uses automation in its MDM system to complete descriptions and add relevant sustainability attributions to help its customers.
When asked about the business impact of this approach, Lawrence said this automation "opens up bigger ideas on how we can spend our time. We are putting more automation and flexibility into our internal customer hands." She also shared how URBN uses a flexible data model to orchestrate and convert sustainability data to be more usable toward developing meaningful connections with its customers.
Master data management enables retailers to transform data for the future
With the increase in data needs across internal organizations and extended digital ecosystems, retailers will need to ensure they are using the most current, authoritative data to fuel their success. This is because:
Retailers require trustworthy and transparent data from their suppliers to understand sustainability impacts and information.
Automation through better processes and AI-enabled activities requires quality data to run.
More data and timely blends of data are needed to provide consumers with convenient and consistent experiences and personalized recommendations and communication.
Whatever your needs are for data in the coming year, we would welcome the opportunity to meet with you about how we can help. Learn more about how retailers are using our data management solutions to prepare their data for the business of tomorrow.
---