Four ways of enhancing product information management instead of returns management – or how to drop from 20% to 0.5% return rate
Returns have been a pervasive problem for online retailers since online shopping began, and it's only going to become more challenging with the growth in online sales. Right now, we can foresee a perfect storm building with the approaching holiday season's shopping spike amid the COVID-19 crisis and the encouragement to minimize in-person activities. As a result, January 2023 may be the largest month in absolute volume for returns ever seen by retailers, and January 2nd may be the height of that returns storm.
But let's not forget about the upside: people can actually do their shopping from home in insecure times, and retailers may be able to get in the black financially while society is managing through the pandemic.
The question for retailers is: can you proactively reduce the amount of returns instead of ramping up to deal with them when they come?
Ecommerce returns are not just a holiday issue. So, attacking the root cause of returns – bad product information – not only puts you in a better position for seasonal shopping and future Christmas returns, it also prepares you for what seems to be a firm shift towards increased online shopping. For example, Grupo Elektra is Latin America's leading specialty retailer. They achieved a decrease in return rate from 20% to 0.5% while simultaneously increasing sales because they developed a laser focus on improving their product information processes.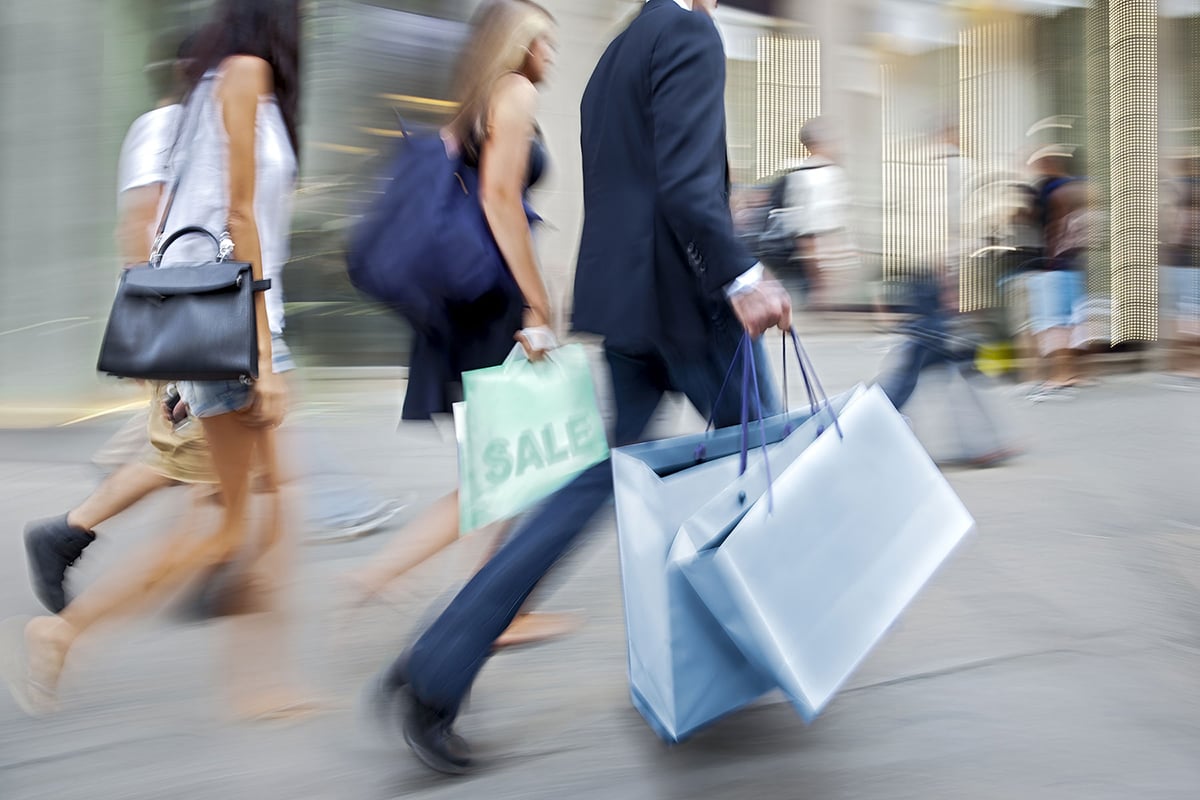 Returns are integral to ecommerce. But don't despair.
A few numbers:
Holiday ecommerce is expected to grow 25-35% (Deloitte: A Tale of Two Holiday Seasons, Sep. 2020)
47% of U.S. consumers say they will do most of their holiday shopping online (Morning Consult: How COVID-19 Is Changing the Holiday Shopping Season, Sep. 2020)
Returns make up a trillion-dollar problem globally (IHL: Retail Returns, Apr. 2020)
Online returns are about 25-30% of all ecommerce sales, whereas physical store returns are 8-10% (Forbes: Online Merchandise Returns to Hit $57 Billion for Holiday, Oct. 2020)
The staggering numbers indicate that there's a great untapped potential for revenue increase for those retailers who succeed in decreasing returns.
Regional Returns 2019
Returns in $B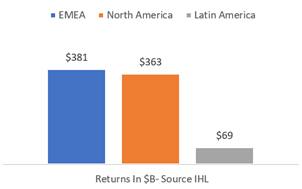 Returns not only cause a large revenue impact overall, they can also have a tremendous impact on margins due to lost product sales and added labor and shipping costs of managing all the volume. Per IHL's report, The Coming Retail Returns Tsunami, returns cost retailers between 5 to 6 points of gross margin.
But instead of only ramping up returns management to handle the problem after the fact, the positive message to take away is that with the right plan and accurate data, you can prioritize proactive actions to address this challenge and reduce the amount of returns.


Reduce returns with better product information
It is true that online shoppers behave differently in many ways. Many use their own living room as fitting room, meaning they order several colors and sizes and then return whatever doesn't fit. That customer behavior is probably not going away anytime soon, especially since competition amongst a variety of online retailers has popularized free returns policies.
However, preventive measures are possible for those returns that are caused by incorrect, inadequate or misunderstood product information.
According to Experian, 95% of organizations have data quality problems that affect customer experience, business efficiency and reputation. This problem can be solved with an increased focus on data management, process improvement and data optimization.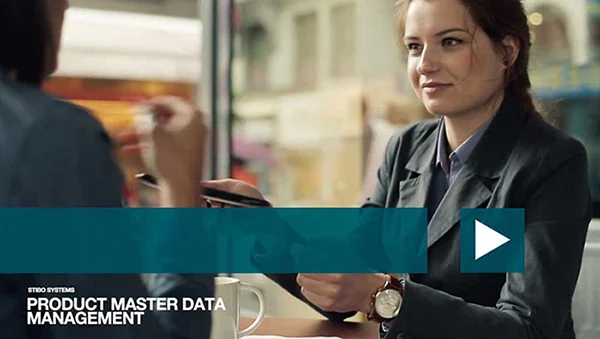 Questionable data = Bad customer experiences
Data associated with products today is critical to their success. But it can lose >15% of its accuracy and value as it gets shared and updated. Even worse, decisions made using that data can be even more off-base. Watch the video to learn more about how bad product data is bad for business.
Product information has a huge impact on the customer experience, which in turn has a huge impact on sales and the amount of returns. Improving your product experience management with better product data becomes a strong lever to improve the customer experience. It is not enough to fulfill minimum product requirements. Make sure that your product information meets your customers' expectations – and wows them.
Concepts to consider:
Data completeness is the baseline: A technology product with incomplete specifications is a tough sell
Searchability: If customers can't find the right product, they might check out with the second best and then return it
Localized content: Don't forget to translate the user manual, too, not just the sales copy
Contextualized content: Build a product experience with rich content to make it appear as palpable as possible
Transparency: Providing insight into production methods, origin and supply chain can help build consumer trust
Recently, I laid out how online retailers can prepare themselves for the holiday season to maximize sales. Below are four tips to decrease the likelihood that consumers are dissatisfied with their purchase and decide to return the merchandise.
4 ways to reduce product returns
1. Improve product data quality and completeness from your suppliers
Retailers depend on the provision of accurate and rich information, including specifications, images and user manuals, from manufacturers and distributors to be able to support end-customers in their decision making and provide a trusted online shopping experience. Retailers can make great strides in accuracy and completeness of information by having strong data cooperation from suppliers at the beginning and sourcing high-quality data deeper into the supply chain.
Automated product onboarding can help:
A product information management (PIM) system with an onboarding portal or a product data syndication portal is the crucial link between manufacturers and retailers to ensure completeness and quality of your product data. With the right integrations it is easy to feed your ecommerce platform with trusted data from suppliers, data pools and content service providers. A capable tool can help transform data automatically to mitigate the obstacle of exchanging data across different data models.


2. Use AI/ML to automate classification and enrichment processes
To further enhance customer experiences with better product data, retailers can use AI to automate data enrichment and product classification processes. AI with machine learning can help validate and classify items into the right categories and segments to ensure that your product listings are placed correctly in your hierarchy. Additionally, AI/ML can meta-tag your product images in your digital asset management (DAM) system much faster than humans. Image meta tagging is another way to increase the accuracy and completeness of your data. Having good image metadata facilitates image categorization and makes images searchable in internal systems, as well as in internet search engines.
Automated data enrichment provides higher quality of data but also helps take the workload off the data management teams and provide an opportunity to work on other more value-added projects, such as creating instruction videos and writing useful responses to user reviews. It all adds up to a better customer experience and fewer product returns.
Master data management is critical to AI:
However, AI cannot stand alone. It needs master data management (MDM) as a supporting framework. The AI application needs to know which identifiers to harvest from the supplier source. Which data is important in a business context? Which data can provide the best customer experience and help reduce product returns? These identifiers and rules are built into the MDM system. The power of MDM is to bring order, logic and accessibility into data management. The combination of MDM and AI is a mutual enhancement: AI provides speed, and the data governance inherent in MDM ensures that AI delivers useful outcomes and supports business goals.


3. Evaluate product information completeness and manage minimum complete levels
With tens of thousands if not over a million products in the extended assortment, online retailers need to be able to review their product information in an analytical way. It's important to look above the minutiae to really gain a perspective of completeness across vendors, categories and different views of data. By establishing rules for minimal attribute completeness, it is easier to compare metrics vs. baseline at different levels of the data hierarchy in order to prioritize further enrichment tasks.
Embedded analytics can help leverage product information:
Enhancing your MDM solution with embedded analytics can enable users to make data actionable, respond quickly to market trends and improve collaboration through fast, unique insights. This allows retailers to analyze and blend master data with other data sources to achieve deeper insights into business operations. For best results, merge and blend data across domains and/or from sales, inventory, click streams, IoT and social media.


4. Build robust workflows and approval process to validate data and reduce risk
Retailers who succeeded in managing their product data, have data governance in place to ensure that processes are streamlined but consistent across the organization. Additionally, automatic data quality checks as well as pre-defined approval checkpoints can be assigned to ensure that data has final review before it is published to website and other sales channels.
Master data management provides data governance:
One of the core strengths of master data management is its data governance capabilities to safeguard all product information parameters, including securing the quality of information before it gets published. MDM facilitates data modeling, description of data processes, adherence to data standards and accountabilities to ensure the flow of data with the right approvals.