Established companies know the number of resources it takes to push a product through development: sketching and designing, numerous trips through R&D, distribution and promotion. Furthermore, as competition for customer attention increases, agile product development and sales processes will become critical.
So, how do companies bring products to market faster while 1) using fewer resources and 2) delivering an experience that builds customer loyalty through a better customer experience? The answers are in the data, but poor data management practices mean many companies will start the search with a serious disadvantage. Throughout the product lifecycle, data is often stored in spreadsheets or siloed across disparate systems and departments. This increases the risk of bad data quality (i.e., incorrect or outdated data), and it negatively impacts collaboration.
If you're reevaluating your product development processes, start by looking at how you share and cleanse your data. Then, consider the benefits of a single version of the truth – adopting one system that maintains all your product master data – outlined in the following paragraphs.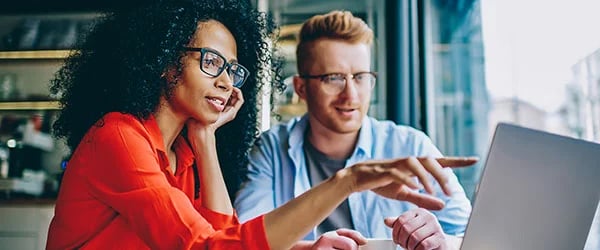 3 major benefits of managing your product data effectively
1) Lower costs
Because companies rely on their data to make critical business decisions, there's no room for error. But without a holistic view of your data sources, your product team's valuable time is spent searching across systems and departments, combining spreadsheets and verifying accuracy. Research from Experian suggests this cleanup process can cost 15-25% of a company's revenue.
By formulating a product master data management (PMDM) strategy, you can sidestep this effort and let your team focus on more profitable endeavors. Once the product is ready for the sales floor, you'll have access to all its attributes (size, color, parts, ingredients, etc.) in one place, reducing the time your sales and marketing team spends putting together catalogs or product specifications. You'll also have a better idea of which products are selling well, allowing your development team to adjust future offerings while evaluating the budget on unpopular products.
Product master data management strategies also give you the visibility needed to reduce costs associated with inaccurate transactions. Consider the returns process, which costs more than $350 billion a year, according to Appriss Retail. By investing in a data management strategy that keeps your product data accurate and up-to-date, customers know exactly what they're getting – and you can avoid returns caused by items that are not as described.
2) Improve collaboration
The lack of a product master data management strategy can also have an adverse effect on workplace culture, both among internal departments and between external partners. When companies maintain data silos run by different administrators, gaining the necessary authorization to view data critical to development can be a headache. It leads employees to see their co-workers as obstacles to overcome, rather than teammates working toward a single goal. It is also more difficult for companies to share information needed to launch new products or offerings with partners.
Once you have better control of product data, you only need one system to determine which departments can see what data. Allowing two departments working on the same project to see the same data in real-time encourages innovation and fosters a collaborative environment, ultimately reducing time to market and improving product quality.
3) Strengthen the customer experience
In today's retail environment, brand loyalty is critical, and this loyalty is built through an in-depth understanding of the customers' preferences as well as when and where their preferred products can be found. You don't want a customer purchasing a shirt online to pick up in store, only to arrive and discover their size was never available.
Implementing a product master data management strategy – especially one that also integrates customer master data – ensures that your sales people have access to the same data your customer service representatives and chatbots do, driving a consistent customer experience across platforms. It also helps you understand what products sell best in which stores, allowing you to fill your limited space with the right merchandise and reduce the number of times a brick-and-mortar customer leaves without the item in hand.
"Master data, and its management, is essential to enable this in-depth understanding of the customer's entire relationship and interactions with the company, at any point during the customer's journey."
- Gartner, 2018
From shop floor to sales floor, product master data management is critical
Streamlining your product lifecycle requires a deep dive into the data output from your current processes – but achieving this level of visibility using spreadsheets or data silos is a fruitless effort, considering the sheer amount of data produced at each step in the lifecycle. By adopting a PMDM strategy, you'll reduce needless expenses, empower your employees and build more meaningful relationships with your customers.