As manufacturers look back at 2021, they will reflect on the challenges, pivots, wins and new learnings. While many companies accelerated well designed solutions and employed them with success, others created stopgaps that were put in place rapidly to expand into new channels, launch new products and gain digital shelf distribution in new retail customers.
The shift to digital in 2021 also opened the possibility of new consumer behavior. According to a McKinsey report spanning 48 countries, 75% of global customers have tried a new shopping behavior since COVID-19. Brands were caught unknowingly in a situation where consumers were rapidly reevaluating purchases and commonly switching brands based on criteria of value and quality, purpose and availability.
As in-store sales diminished, brands actively sought new distribution by massively expanding the online sales channels they could sell product through. Manufacturer websites, plus retailer partners and marketplace partners, were primary targets for expansion and improvement.
Brands embraced what technologies they had or could rapidly adopt to expand distribution and retain customers to survive the turmoil of 2021. Many developments by retail partners were out of manufacturers' control, which may as a result require an evaluation or data cleanup in 2022.
Let's take a look at how this new digital reality — and the need to adopt new tools to remain competitive — will impact manufacturers' 2022 plans.


Getting up to speed with digital offerings
With e-commerce sales penetration expanding from 3% to as high as 15% in 2021, consumer goods companies faced a tipping point. Brands were fighting hard to retain their share of e-commerce sales as more consumers elected to move to online delivery.
Brands behind in digital product management and analytics built new capabilities, employed new tools, and built new processes to improve. Additionally, brands needed to build new relationships with a wider network of online retailers to cater assortment offerings to their unique customer base.
The retail value chain is changing, and manufacturers need a solid data foundation that is also agile and flexible to work with shifting retailer and consumer demands.
While many manufacturers were online at some of the larger retailers and in brick-and-mortar distribution in dozens more, many found themselves behind the curve in terms of digital shelf distribution in the spring. Sales teams and analysts were engaging with new sales channels, adding new items and gaining digital distribution every week for different retailers.
This rapid expansion of the digital shelf had different requirements, and many consumer goods manufacturers were using tools such as Excel that were complicated and time consuming — likely leading to data errors. With 75% of consumers willing to switch brands because of their ability to gain more product information beyond the label, these hiccups could be quite costly.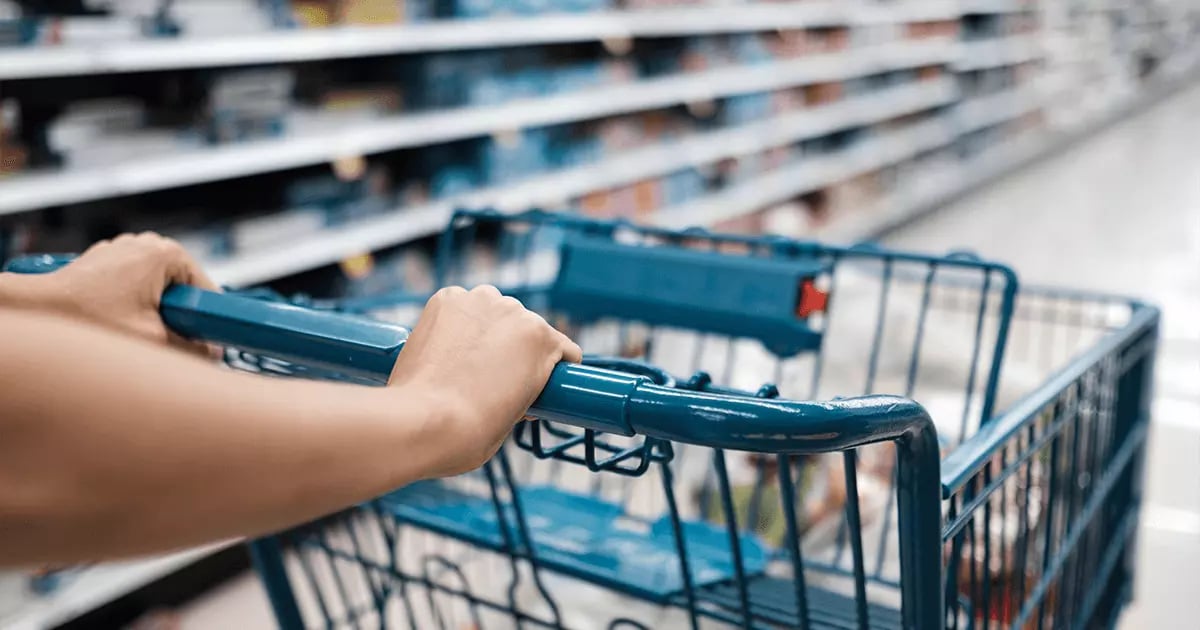 What tools are needed for the great data cleanup of 2022?
With the conclusion of 2021, now is a great time for consumer goods brands to reevaluate their newly created processes and current data solutions. Are they adequate for the brand to truly be a leader in distribution, digital marketing and commerce in the food and beverage categories? Brands should consider the following questions as they verify whether their product information is optimized and shared throughout their sales ecosystem:
1. Are your teams working closely with your data to build out a transparent and trusted source of data? Is this source governed but also accessible across the organization for analytics and marketing needs?
2. Is your product data in one centralized version of the truth including product information, pictures, brochures and other key information that can be enhanced over time? Is this data trusted for your partners' use?
3. Sharing data is no longer a one and done proposition, but an ongoing data connection with partners. Is the brand's syndication method up to the needs of retailers today, with accurate product data that is timely and flexible to adapt to the retailer's changing data requirements?
4. Can the brand rapidly add new distribution channels by quickly expanding or adjusting its digital shelf with consistent processes, rather than processes that are varied and hard to scale?
The retail value chain is changing, and manufacturers today need a solid data foundation that is also agile and flexible to work with shifting retailer and consumer demands. Consumer goods companies and manufacturers have the opportunity to rapidly grow online distribution, proactively analyze success of their products because of attribution, and enrich and improve their data in the year ahead.
By working with their retail partners to enhance product listings and expand their offerings to new channels, brands can retain current customers and gain new shoppers in 2022.