From department and specialty big-box stores to grocers and independent retailers, the industry has been impacted by many challenges the last couple of years, much of which have been driven by an increase in digital shopping, Covid-19 and consumers' weakening pocketbooks. The upcoming holiday season – including Black Friday and Cyber Monday – provides an opportunity for retailers to regain lost ground and perhaps even move from red to black in terms of profitability.
Deloitte projects that U.S. holiday sales will grow by 1.5% overall, with holiday e-commerce growth expected to increase by 25%-35%.
Additionally, Salesforce estimates that up to 30% of global retail sales will be made through digital channels.


2023: A holiday shopping season unlike any other
The 2023 holiday season will obviously look much different than before, given the ongoing pandemic. While in years past creating a mobile-friendly website has been a priority, that is now considered table stakes. Today, retailers must focus on optimizing digital touchpoints across the entire shopping experience, from product search to online checkout and delivery.
Many consumers who had not shopped online before the pandemic are now embracing ecommerce. According to McKinsey & Company, retail has had some of the largest increases in digital adoption of any industry, with the percentage of European consumers using digital tools for grocery shopping growing from 29% pre-Covid to 51% now – an increase in adoption rate of 22 percentage points. Additionally, the adoption rate of digital shopping for apparel clothing in Europe is 48%, up 16 percentage points, compared to before the pandemic.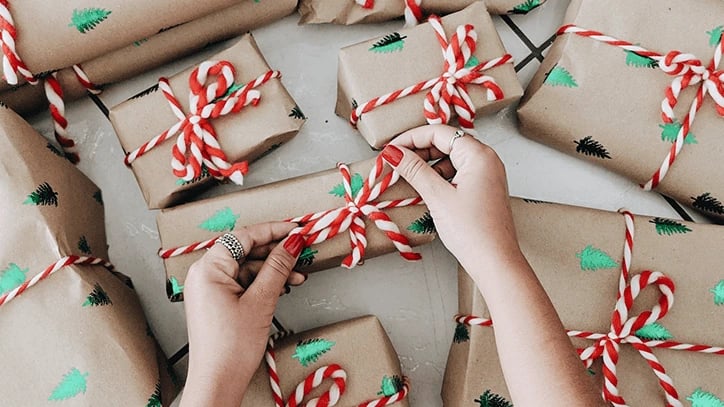 Consumers are also in a much different economic situation than they were before the pandemic. Growing income disparity between consumers and weakening employment for lower income households may have a large impact on retailers. Lower income households may start shopping earlier this holiday season, conduct more research for discounts and participate in a flurry of last-minute shopping. In contrast, more affluent customers, who have limited travel options and less social get-togethers, may splurge more on gifts for their loved ones this holiday season.


Finalizing 2023 holiday marketing plans
With this in mind, following are three considerations for retailers as they make the final touches on their holiday marketing plans for 2023:
1) Optimize for digital
According to Morning Consult, 47% of U.S. consumers say they will do most of their holiday shopping online. This is good news for retailers that have increased their focus and investment on the digital side of their business this year. Email communication needs to be clear and optimized across all devices, with clear calls to action that direct shoppers to an app, a new holiday landing page or other promotional links.

Keep in mind that lack of trust is at the center of some consumers' reluctance to engage in digital shopping. Consumers may be concerned about whether an apparel item will fit because they can't physically try it on before purchasing. Retailers have an opportunity to build trust in online shopping by providing more data about their products and leveraging innovative technology. For instance, Ikea has launched an augmented reality app that enables customers to see what a piece of furniture would look like in their home before buying the item. This type of "try on" technology, when paired with in-depth product descriptions and information, can help customers seeking a contactless experience feel more confident shopping online.
2) Speak to consumers' needs
Relying on last year's holiday playbook won't work this year. Retailers may have customers who have not interacted with their brand for some time, so they don't want to come across as tone-deaf. Heavily promotional communications won't resonate as well because consumers have new concerns this year. To break through the clutter, this year's email communications need to be personalized and relevant while also addressing consumers' 2023 shopping needs. New or infrequent customers who plan to shop in person are interested in knowing about different shopping and delivery options, as well as safety precautions in the store.

For instance, consumers want to know if they can order online and pick up in store or curbside. Information about hours of operation, which locations are open and other changes that affect in-store shopping must be communicated. From a safety perspective, nearly 70% of U.S. consumers are concerned about their health and safety while doing their holiday shopping according to Morning Consult. Marketing communications should include information about an organization's commitment to safety, including specifics such as contactless payment, social distancing, etc.
3) Plan for a longer holiday season with mixed consumer behavior
High-traffic events that draw large volumes of shoppers are out this year. In fact, many retailers in the U.S. have canceled their post-Thanksgiving dinner doorbuster promotions, providing a welcome break for both employees and shoppers. Instead, the holiday season will be longer and steadier, starting in October and lasting through the first week of January. From a communications perspective, it is important to connect with customers early and often throughout the season with different phases of a holiday marketing campaign.
While some customers may be hungry for deals this season, others may want to demonstrate their love to their family with just the right gift. This may mean providing early messages about financing options or layaway plans. Also, a reminder email about shipping deadlines may be helpful for last-minute shoppers.
Additionally, customers may shop in different ways this year. A Salesforce study indicates that 37% of shoppers are more interested in-app shopping this year compared to last year and 22% are more interested in shopping via social media this year. How well a retail organization is set up to deliver these shopping experiences will determine whether it can meet its customers' expectations.


How better data can help you meet your customers' expectations
Ecommerce sales have exploded this year, and so have customers' digital expectations. Meeting your customers' expectations means promoting the right products at the right prices, with the right lifestyle images, across emails and your website. This must be done while delivering a personalized experience using the correct customer name and managing privacy requirements and omnichannel preferences.
This foundational data management work is best served by a multidomain master data management (MDM) solution that enables your organization to consolidate master data from across product, customer and location data domains into a single source of truth. It enables you to:
• Collect customer data from siloed systems across your company to create one single customer view, which you can leverage to fuel your organization's personalization and marketing initiatives.

• Ensure that your store apps and websites are optimized for product search, so you are prepared for the early holiday shopper. Enriching product data with important product attributes such as sizes, ingredients and origins is a key benefit of mastering product data and can influence whether a consumer stays on the website page or moves on to another competitor.

• Provide your customers with location-specific information such as pickup options and safety measures that have been put in place. While this can be a daunting task if you operate a larger chain with hundreds of stores, mastering your store-related location data enables you to publish it to all of your systems, so you can build trust with your customers by providing them the information they want in real time.

With MDM, retailers can synchronize digital and physical channels, accelerate time to market and increase upsell and cross-sell conversions – in any season. To learn more about how Stibo Systems Multidomain MDM can support your retail organization's digital transformation.
---