Since the outbreak of Covid-19, we have seen a dramatic shift in consumer shopping. More customers are focused on safety and convenience while price sensitivity has taken a temporary back seat.
A recent survey released in April 2020 by Acosta Marketing reported that a majority of Americans are shopping for groceries online, with 51% of shoppers placing an online order in the four weeks ending April 7. Of those people, 33% ordered groceries online for the first time ever.
Additionally, retail food sales have grown as consumers shift more meals to home instead of eating at restaurants. Across all retail channels, consumers are trying new shopping apps, expanding their retail options and establishing new habits such as curbside pickup or home delivery. Within a few months, it is likely consumers will be more digitally savvy and ecommerce-focused than ever before.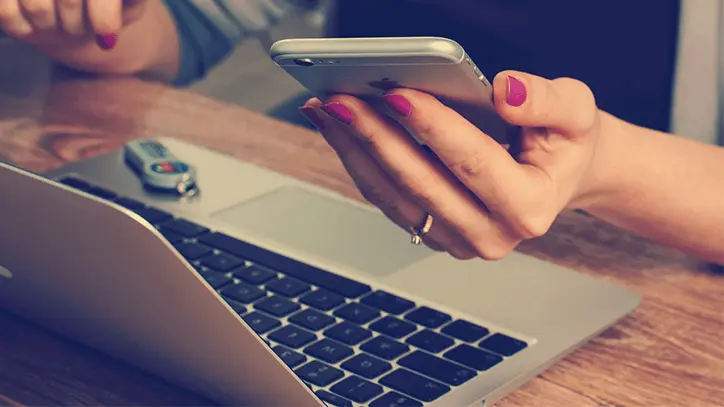 Based on these consumer trends, how prepared is your brand to take advantage of these quickly evolving digital opportunities?
The truth is that the way many consumers shop has already been permanently altered. A higher percentage of shoppers will make future purchases digitally, either on an app or website. Consumer packaged goods (CPG) manufacturers now must shift more of their efforts to deliver exceptional digital experiences. This means ensuring product information is up to date and accurate, digital assets and lifestyle photos are appealing and informative, and the entire experience tells a story that positions the product to win in the marketplace.
"With customer decision journeys encompassing more digital touchpoints and increasing in complexity, shoppers will expect CPG companies to have a consistent presence online and offline."

- McKinsey & Company, April 2020



The growing importance of digital competencies
Making the most of these digital opportunities, however, can be a challenge for many companies. Because of the highly dynamic nature of ecommerce, retailers require fast responses when setting up new products and enriching and updating existing product listings on their websites. In this situation, it can be difficult for brands to meet retailers' expectations in terms of speed, quality and completeness of data.
Manufacturers also have more distribution points to oversee than ever before. This is because brick-and-mortar retailers now support omnichannel experiences and offer an expanded array of products online. Additionally, global marketplaces continue to grow in revenue and audience size, and many brands are looking to accelerate their direct-to-consumer channels – making more of their product catalogs available online – in the wake of Covid-19. As a result, companies are managing an increasing number of data sharing points, forms and vendor portals to ensure full distribution of their products.
Some manufacturers are addressing these challenges by increasing the size of the teams responsible for overseeing new item and/or item change forms and providing data in retail vendor portals and marketplaces. While this is a quick, short-term solution, a more efficient way for brands to manage, quality check, convert and publish product data and rich content to retailers, data pools and global marketplaces is by adopting and implementing product data syndication (PDS).
PDS enables manufacturers to upload data quickly and easily map product information and rich assets to the exact specifications of their many retail partners. In fact, some companies are extending the value of their PDS implementation even further by integrating it with product master data management (product MDM) to ensure the accuracy and completeness of their source product data, as this feeds their entire data ecosystem.
This powerful combination enables brands to fully capitalize on the evolving ecommerce opportunity by providing them with a central source of trustworthy product information and enabling them to streamline and automate the data syndication process. This integrated approach ensures consistency in how data is used internally by marketing and analytics, sales and category management teams and makes it possible for companies to rapidly respond to the needs of their business-to-business customers, as well as their consumers.
Product MDM has unique purpose-built features that drive additional benefits beyond creating a single source of product information, including:
Acquisition and onboarding of data quickly through import manager

High-quality content with continuous enrichment

Management and protection of rich data assets such as images

Conformity and alignment to industry standards such as GS1

Organization of and alignment to multiple retail hierarchies

Trusted source of information for analytics and decision making
By considering the complete product data ecosystem, companies can establish an accurate, trustworthy and agile foundation that supports their organization and customer needs, now and into the future.


Planning for continued success going forward
While Covid-19 continues to disrupt businesses globally, there are signs that some countries are entering into the start of a recovery phase. It's important during this time that companies not only start to recover but also learn from what has occurred and apply those lessons to how they work in the future. Now is the time for brands to start building trust by ensuring that their products are always available where their customers shop.
"65% say that a brand's response to the crisis will impact their future purchasing decisions."

- Edelman, April 2020

Investing in a stronger product data management capability and data sharing expertise provides further competitive advantage, as it enables CPG companies to rapidly identify and pursue new online merchandising and assortment opportunities that best meet their consumers' ever-changing preferences.


Transform your CPG brand for success with master data management
Trusted data has always been essential to success in CPG, but consumer demand for transparency into business practices and data requires more than marketing promises. It demands an equally transparent and trustworthy approach to master data management. As a proven innovator in multidomain master data management, Stibo Systems has deep experience empowering CPG brands to drive success worldwide. To learn more about our unique approach to leveraging master data management to succeed in CPG, visit stibosystems.com/cpg.