Oh, how times have changed for retail.
Some of the biggest retailers we know have been in distress, either filing Chapter 11 bankruptcy or shutting their doors altogether. It's not (all) Amazon's fault, although they get the brunt of the blame. The truth is, modern consumers are savvy and have increased expectations. They demand that retailers know more about them, what they want, and what they don't want. Black Friday and Cyber Monday is the biggest shopping event of the year, and it can make or break retailers. The latter broke records in 2017 by reaching $6.59 billion in sales, and purchases made on smartphones also broke records by achieving $2 billion in sales. Most major retail brands are relying on these upcoming days in 2018 to save their business from falling into the retail apocalypse.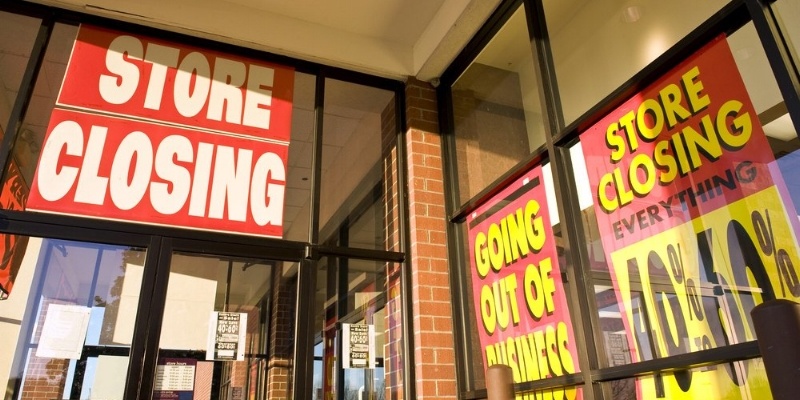 We are in an era today when customers are more brand-savvy and mobile-ready than ever. If retailers want their customers to buy from them directly this Black Friday and Cyber Monday, instead of buying cheaper versions of their offerings from another vendor's online marketplace, then they must offer a 1:1 integrated retail customer experience.
Here are a few tips for retailers who want to stay ahead of the curve this upcoming Black Friday and Cyber Monday:
1. Optimize for Mobile
Sixty-four percent of sales during last year's Black Friday and Cyber Monday were attributed to mobile. Mobile shopping also overtook desktop for the first time, and will likely dominate the holiday shopping experience again this year.
Smartphones were solidified as the de facto device for mobile shoppers, with tablets trailing behind. But those aren't the only mobile devices shoppers will be active on this year—kiosks, gaming consoles and TV apps are all amplifying their digital presence. High-quality images that load quickly, content that refreshes seamlessly and relevant offers are must-haves for mobile shoppers.
2. Connect Customer Touchpoints
It's critical that retailers know where and how customers interact with their brand. Digital interactions influenced roughly 56 cents of every dollar spent in brick-and-mortar stores, according to Deloitte Consulting.
"US online shoppers research and shop interchangeably between digital touch points and stores, underscoring the importance (and complexity) of delivering great experiences across a growing constellation of touchpoints. The option to buy online and pick up in the store later was the reason that 33 percent of consumers decided to make a particular purchase last holiday season."

– Analyst, Fiona Swerdlow, 2017 Forrester Holiday Outlook Report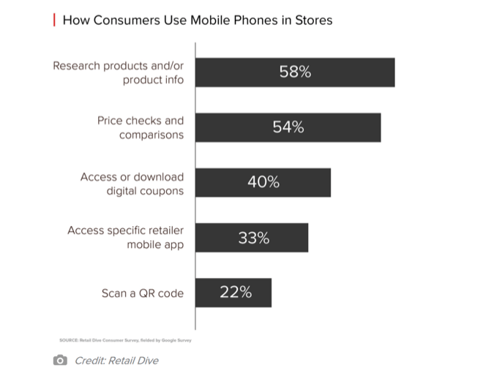 Nearly 60% of shoppers look up product information and prices while using their mobile phones in stores, so knowing who they are and how they prefer to engage with your brand is critical.
Customer Master Data Management connects customer data from siloed systems (such as an ERP and CRM), then cleanses and enhances the data so that enterprises have a clear understanding of their customers, which is needed to create exceptional 1:1 experiences.
Don't Turn Your Back on Marketing
Most retailers will attribute the revenue success of Black Friday and Cyber Monday to slashed prices and unique offers, but marketing plays a huge role in retail's success during this event.
Black Friday emails outperformed business-as-usual emails by nearly 52%, and has been impactful for several top retailers and e-commerce businesses year after year. Customers want to hear from you and do their research before they purchase. It's annoying for the consumer to receive emails with a misspelled name or worse, to find out there are cheaper coupons online than the ones the vendor sent in email directly. You must make sure your marketing team has access to customer data and the ability to be spot-on to meet these demands.
The evolvement of mobile devices and e-commerce will continue to shape the retail industry and consumer behavior.
Remember the good old days when we stood in line, in the cold, through the night until Black Friday morning to get deals at Toys R Us, Circuit City or Mervyns, with hundreds of other deal-hungry people by our side? We've had to say our goodbyes to those stores, and customers are slowly saying goodbye to those experiences. But, just like customers, businesses can adjust.
Prepare for the trends now, and your business will thank you later.