Your organization, and organizations of any size, depends on the accuracy of its data to gain financial insights and improve marketing, sales and customer service. In fact, pretty much every department within your company will rely on data in some way.
And if that data is inaccurate, hard to access or only tells part of the story, it can severely hamper operations across the business. Data errors can seriously impact relationships with customers, suppliers and business partners and result in significant financial loss.
And when you add to this the risk of data breaches, which can incur heavy financial penalties and loss of reputation, you can see that the very existence of an organization can be threatened by poor data management. So, while this bad data costs money then good data must make money.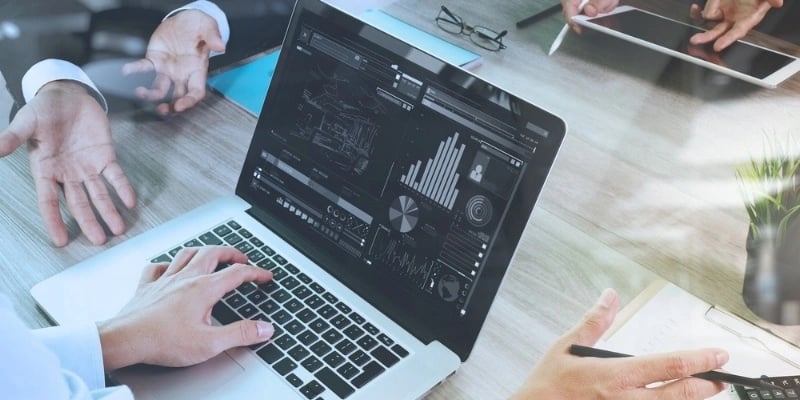 The cost of inaccurate data
As a survey of 1,200 UK, US and European organizations across a range of sectors and company sizes shows, bad data hits companies where it hurts – in the pocket.
88% of companies said inaccurate data had a direct impact on their bottom line
… with the average company losing 12% of its revenue
42% say inaccurate contact data is the biggest barrier to multichannel marketing

The average organization estimates 22% of all its contact data is inaccurate in some way


Where does your data come from?
The 1,200 organizations surveyed said they use an average of 3.4 different sources to collect customer contact data:
73% collect data from their website
60% collect data from face-to-face sales teams
54% collect data from call centers
47% of organizations collect contact data via mobile websites or apps
This means that data is coming into the company from multiple sources and generally in different formats – adding to the likelihood of inaccuracies or duplications.
And considering the rise of new generation technologies such as artificial intelligence and machine learning, you'll only find this list of data sources growing.


Can you trust your data?
Which leads us to the next question – how much do you trust your data?
A recent Global Data Management Benchmark report analyzed the responses of more than 1,400 data management professionals to try and understand how data is being used within organizations, and how the quality of that data impacts business priorities.
The report uncovered the following insights:
52% of organizations globally said a lack of trust in their data contributes to increased risk of non-compliance and regulatory penalties
51% said it leads to a downturn in customer loyalty
92% of organizations don't have a single customer view in place today
This last insight is startling, particularly when you consider the growing need to offer customers products and services specific to their needs. Without a trusted view of their history and engagement behavior, you may struggle to provide this.


Signs you have a data problem
At the very least, you should know how many customers you have. It would also help to have accurate contact details, a history of their interactions with your company and knowledge of their preferences.
Without this information, you're going to be limited in how effectively you can communicate with them.
Do your employees have access to up-to-date, accurate data whenever they need it? Or do they spend time discussing whose spreadsheet is the most recent and correct?
Do you have sufficient controls in place to ensure customer data is kept confidential at all times? Are all your employees aware of their role when it comes to protecting data or do they misuse corporate data or violate established data policies?
Does it take weeks (or months) to issue a report because metadata is not centrally managed? And do you have numerous reporting processes with contradictory rules and definitions?
If any of these scenarios ring a bell, then it's clear you need to start looking at how you can manage your data more efficiently.


Identify the causes of your data challenges
Does your data live in multiple, siloed, legacy data systems? Do you have numerous sources of data? Does data cleansing and standardization only occur in isolated data sources?
Does your management team understand and appreciate the role of data governance and take time to regularly review data rules and processes? Is a culture of ownership and accountability of data promoted within your company?
Can you identify the causes of your data challenges? Because once you've done this, you can start to take steps to master your data.


Begin to master your data
Before you can start changing your company's attitude toward data, you need to look at the systems you currently have in place. Following this, you can begin to assess how to go about solving your data problems.
The technology you use to master your data should capture your existing information, wherever it's stored, as well as new data as it comes in. And today's master data management solutions don't just manage this data, they also remove duplicate records and combine incomplete records for a particular customer, product, etc. to create a single golden record.
This golden record can then be used by everyone across your organization. You can even choose to make it available to your suppliers, partners and customers – you have control over who has access to what data.
And if records need editing, updating or deleting, you can make amendments to the relevant golden record, and these changes will be reflected everywhere. As you can imagine, the administration savings of this act alone are considerable.


Promote a data quality culture
Once you have your new master data management technology in place, you can begin to align your people and processes with your data strategy.
This includes introducing automated policies to ensure data remains consistent and data quality is standardized across your organization. You could also publish internal guidelines on the principles of data management, and develop and implement data training.
It becomes easier to promote this culture if you have clear data ownership roles and responsibilities in place, especially for critical elements of data. You need to create ongoing business rules for your data. Which leads us to data governance.


Establish governance of your data
Before you can begin to leverage data as an asset, you need effective data governance – and that means ensuring your people, processes and technology are all aligned with a strategy that meets legal requirements.
If your data technology and processes are taken care of, you can easily implement a governance strategy that fully covers the management and use of your data. For example, a clear and comprehensive audit trail of how your data has been acquired and managed is a minimum requirement of regulatory compliance, and master data management technology will give you that information. You now have the foundation upon which to build a governance policy that protects you as the data holder as well as the data subjects.
You have control over which users can take what actions with what information, when, and what methods they can use. And once data governance is taken care of, you can turn your thoughts to monetizing your data.
Turn a risk into an asset
In summary, if your data is letting you down, it's time to act before you face financial losses or compliance risks – or before your competitors start using their data to steal a march on you.
By implementing a data strategy that combines the latest master data management technology with a drive to improve your company's data culture, you can achieve transformational change and financial success.
For example, with comprehensive customer information available to anyone within your company who needs it, you can offer a more targeted and personalized service.
If you can eliminate the problems caused by inaccurate data, you'll find that rather than adversely hitting your bottom line, your data will let you increase revenue and grow your business.
---