Stibo Systems honors women in master data management (MDM) and the great work by so many to achieve gender balance and equity. This series brings you interviews with remarkable women in our industry, and we hope their stories will inspire you to chase your passion for MDM and related fields.
Ditte Brix is a Business Consultant at IMPACT, a Danish company that specializes in helping businesses excel in digital commerce and is a premier partner of Stibo Systems. Ditte, who is from Aarhus, Denmark, holds a master's degree in IT, Communication & Organization from Aarhus University BSS. She wrote her master thesis as part of the Stibo Accelerator, and after completing her degree, she joined Stibo Systems, first as part of the professional services team and then in the pre-sales team while being part of the innovation board. At IMPACT, Ditte's overall goal is to help clients get as much ROI from their MDM and PIM solutions as possible.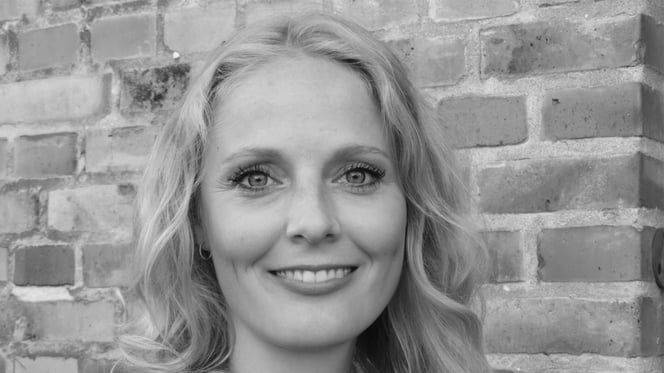 Why did you pick a career in master data?

Honestly? It was a bit of a coincidence that I'm really grateful for today. My master thesis focused on personal data of consumers and at that point in time, Stibo Systems was really starting to work with Customer Master Data Management. So, it was a win-win. After spending some years on the technical side, I discovered that it was the business side of MDM that really motivated me. At IMPACT we focus on how MDM brings results to commerce, and I love how that makes us focus not only on the technology, but also the processes, people and business strategy.
What do you like most about your job?
I love that my job involves contact with so many different industries and businesses. It is really interesting supporting various commerce businesses from large B2B manufacturers to fashion customers in realizing their digitalization vision. I'm humbled by how much organizations open up and let us into "the heart of the machine room." MDM can really make a big difference both when it comes to increased sales and higher internal efficiency. And I get a kick out of it every time we help organizations get closer to their vision or get rid of processual or data-related constraints.
What do you see as the biggest barriers for more women in the master data field?
Two things: First of all, it is a numbers game. In general, the IT industry is still dominated by men – and the MDM industry is no different. Focusing on hiring skilled, female leaders is the first step.
Secondly, master data is often seen as something very technical – and of course it is. But if you're not necessarily drawn to configuring software, there are plenty of roles focusing on the business side! "Selling" MDM is all about understanding an organization's pain points – both from a data and process perspective – and how to solve them, so the organization can reach its goals.
What advice would you give to a woman considering a career in master data?

Sometimes you need to say things twice – maybe more. But don't be afraid to put your opinions out there. MDM is a really interesting area to work in. You mainly hear about MDM in relation to marketing and ecommerce, but honestly it affects the whole value chain, from design and sourcing to QA, ecommerce, marketing, stores and even logistics.
Does your organization work to promote gender equity? If so, how?

Absolutely! Personally, when looking for a place to work I look for equality on a number of things, both gender and age for example. At IMPACT there are women at all levels of the organization, including the partner and management levels. The management team is a mix of both young and very seasoned people.
Share a fun fact about yourself.
I've stood 15 meters from a wild grizzly bear in the Alaskan wilderness, 20 meters from a wild rhino in South Africa, have tried paragliding in Nepal and have hiked in 5,4 km altitude on a mountain in Himalaya staring at the sunrise above Mt. Everest. I love adventures. The crazier the better!
---