Whether you are cheering for the Kansas City Royals or the San Francisco Giants in the World Series, which begins tonight, we offer some insight on Information Governance filtered through the lens of America's Pastime.
Like most team sports, information governance requires careful preparation before the game, plus coordination, teamwork and a strong sense of putting the team's interests ahead of personal interests. We like to use baseball analogies, including the baseball diamond itself, to explain the dynamics we often see at clients that are planning and implementing information governance initiatives.
The Baseball Diamond Structure for Data Governance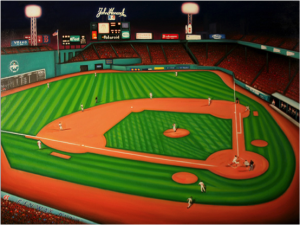 The following describes a potential structure for an information governance community. Every company is different. What works for a company in the financial services industry (which is highly regulated and risk averse) won't necessarily work in a company in the high tech industry (usually less regulated and more risk tolerant). So your mileage may vary, but this approach should at least get you started.
Shortstop (Executive Sponsor): like the shortstop position in baseball, the executive sponsor role is critical to the success of an information governance initiative. This person should be a senior executive in the business, preferably at the "C" level or the senior / executive VP level. Give careful thought to the selection of the executive sponsor: he or she should be interested in making the business more successful through better information management. Make sure this person "gets it", and that you enjoy clear and open communications (both formal and informal).
Second Base (Executive Steering Committee): this is a small group that is typically headed up by the executive sponsor. They should represent all major functional and strategic areas of the business. The Chief Information Officer (CIO) is typically involved, in order to coordinate the IT support that the information governance initiative will need. Usually, the types of positions that are involved are the Chief Marketing Officer, the Chief Financial Officer, the Chief Operating Officer, etc. Of course, this will vary from company to company, but look for that level of involvement and interest from senior management.
Third Base (Business Owners): the business owners are sometimes thought of as the owners of the data, too. But this usually doesn't take into account that the company as a whole owns the data, and individual business owners, while they certainly can be said to live and die by the data, don't own it – they just act as managers of the company's information assets. Make sure you involve them from the beginning. They'll provide some of the best elements of your business case for information governance, and their political cooperation will be crucial in rolling out the new governance organization. Business owners are usually not part of the Executive Steering Committee, but generally report to the steering committee members.
First Base (IT Support Team): information governance typically requires a particularly close working relationship between business and IT. Everyone involved needs to understand the business well, and to know where the "data skeletons" are buried. There should be an IT solution owner who is ultimately responsible for the success of the technology elements of the data governance initiative. And that person will direct other IT resources such as data modelers, database administrators, ETL developers, data quality specialists, etc.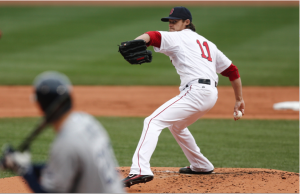 Pitcher (Information Governance Leader and Office): at the center of it all is the Information Governance Office and its leader.
At companies that have had information governance in place for a while, that leader may be known as the Chief Data Officer. At less mature companies, the role may be more of information governance evangelist. Either way, this role is absolutely critical. Finding the right leader – usually from inside the company – can make or break your initiative. So take your time, look at lots of candidates, and make sure this person has some serious political savvy and credibility in the company.
Beyond the Information Governance Office leader, the individual members of the Information Governance Office will vary from company to company, but they usually have roles tied to a particular domain of data (such as product or customer), or a technical skill set in data quality, metadata management, or master data management. Just as a Finance department manages a company's financial assets, the Information Governance Office manages a company's data assets. Both are critical to the company's operations and growth. And both carry a risk if not managed properly.
As companies are becoming more aware of the opportunities embedded in their corporate information assets, more and more are treating information governance as a way to increase their revenues, streamline their processes, reduce their costs, and ease compliance with a growing regulatory burden.
So the Information Governance Office and its leader are becoming recognized as a strategic function in the business and a critical role in leading it.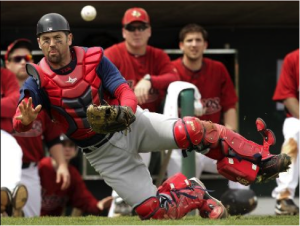 Catcher (Information Stewards): each department, functional area, business unit, geography and product line will have people that are naturally more "data savvy", who really know the business, who understand the underlying systems and how data flows through them, and where the quality problems are, and how they're getting introduced.
You'll need to change their job descriptions a bit, and to update their compensation plans to recognize their part-time involvement as stewards. The data stewards generally manage the data on a day-to-day basis, including original data entry, defining processes and data elements, and monitoring data quality. They typically report up to the business owners. But they are really the foundation of the whole team – without a strong stewardship program in place, you're going to struggle to implement a successful information governance organization. The stewards are the "early warning system", the "feet on the street", and the first and last line of defense when it comes to preventing and fixing data quality issues.
Spring Training
When the team first comes together, the line-up hasn't been set yet. The coaches are still evaluating players and figuring out who will be best at each position. In information governance, this equates to the Design phase of the initiative. This is where the team comes together, and the new organization is designed. While working on the broader organization, people and culture issues, new business processes are being designed, with corresponding metrics to track how well the team is achieving its goals. And new technology may be needed to facilitate and automate certain aspects of Information governance.
As spring training ends, the team plays a series of exhibition games, trying out different line-ups and giving pitchers and hitters a chance to face off against each other for the first time of the year. In information governance, the first few months after you start rolling out your new team can be a "honeymoon period", where people are glad to see someone finally making progress on the information issues that have been holding the company back. Or they can be marked by a "trough of disillusionment", where political infighting and overwhelming expectations can threaten to stop the information governance program in its tracks, almost before it even gets started.
Pre-Game Preparation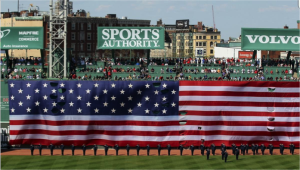 Once you've got your roster set, it's time to get everyone warmed up. You'll be figuring out how often various groups need to meet. Usually, the executive steering committee will meet weekly at first, then drop down to a bi-weekly or monthly schedule once things are up and running smoothly. The Information Governance Office will probably need daily meetings at first, then settle into a routine of weekly meetings. Make sure to meet regularly with your business owners and IT support team members.
One idea that sometimes helps reduce the number of individual meetings and makes it less likely for people to perceive information governance as a layer of bureaucracy, is to have a combined meeting of the business owners (or their deputies), plus the relevant stewards and IT support people. We usually call this the Information Governance Council, and it's a good way to share information quickly with multiple groups, or to get feedback on new ideas from a lot of people at once.
So think of all this as a three layered structure, with the Executive Steering Committee representing senior management, the Information Governance Office acting as the glue that ties it all together, and the Council providing a forum for the business owners, the data stewards and IT support team to meet with the Information Governance Office on a regular, focused basis.
The Game Goes On and On
One of the first questions you're likely to hear is "how long does all this go on for?" The short answer is "forever" – just as you're not likely to stop needing a Finance department at some point, you probably wouldn't shut down your information governance group. Information will always need to be managed, improved, verified, and re-purposed – solving problems within the company, enabling new lines of business, reducing time to market, improving customer self service and overall satisfaction, improving supply chain efficiencies, etc.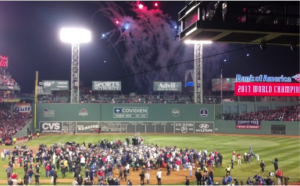 Many times, when we first start working with a company, every time we look, we find more data sources – Excel spreadsheets, Access and SQL Server databases, mainline enterprise systems, cloud-based applications, and so on. But the encouraging news is that when you start to look for information governance opportunities, they're going to multiply like that for you too.
Talk to the business owners, find out where they think the company can do better with regards to information, and solve those problems. The other parts of the company will soon be beating a path to your door.