We recently spent a couple of days talking with a number of Chief Data Officers (CDOs) from some of the largest Financial Service organisations in the world, discussing many of the challenges they face today. And it was a real eye-opener.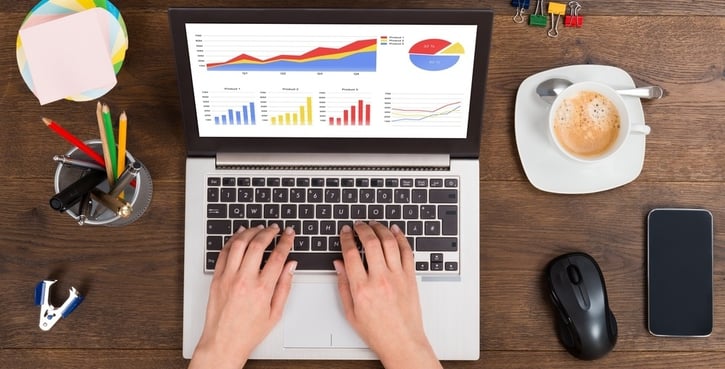 During what was one of the best-formatted events I can personally can remember attending, we sat through 13 pre-arranged meetings, and countless others throughout the two-day event.
We came away with plenty of insights, but there was one that stood out above the rest – and I'd be interested to hear whether it's something you can vouch for.
About 90% of the CDOs we spoke to were learning lessons from the retail industry, specifically, to fuel the decisions they were making around creating better connected and more personal digital services.
That's right – Financial Services taking its cue from retailers. But is it really so surprising?
Think about it: when it comes to retail, the customer rules. It's a fast-moving industry that's shaped by shifting fashions and evolving customer demands and interactions across multiple platforms.
As a retailer, your job is to get the right product into the right hands at the right time because if you don't, then you can bet your last penny that someone else will.
And you need three key skills in this regard:
T

he ability to create products and add them to stock inventories, quickly.
The ability to process and manage orders quickly, efficiently and accurately.
The ability to serve customers across any

purchase platform whilst retaining a consistent overall experience.
Sound familiar? I'd be unsurprised to hear if one, some, or all of them aren't challenges you're striving to address today.
We've found it to be a recurring theme across retail, financial services, manufacturing and just about any other industry you care to name.
For example, one RFP (Request for Proposal) we've recently been involved in with a global bank has centered around increasing their ability to bring disparate data silos together to make it quicker and easier to create new products and services, and to deliver a highly personal experience.
To achieve this, they needed to better understand their customers; which meant they required more control over their data.
The need for a better customer understanding
This need to create products of unique personal value to customers quickly and efficiently is something that, according to one Accenture report, 80% of insurance customers seek – yet only 21% are content with the service level they get.
An example from the insurance industry might be as follows: as a customer, you don't want to pay insurance premiums based on a whole of market view – you want them precisely tied to your own health and well-being, particularly if you make a conscious effort to stay fit and healthy.
From the world of retail, if you order and pay for a red V-necked knitted jumper to arrive on a Tuesday, you don't expect a blue round-necked cotton jumper to turn up on Friday.
More control, and greater accuracy of your customer and product data, sits at the heart of creating enhanced and connected customer experiences.
Here's two other bits of insight from the CDO event that I'll leave you with.
1. 100% of the attendees we spoke with had 'master data' on their agenda in one form or another.
From improving data accuracy to feed business intelligence tools that fuel customer and product insight to consolidating and centralising data from disparate sources – master data sat at the heart of the future growth strategy of each global business we met.
2. All the attendees we spoke with were defining their businesses strategy on how they tackle the General Data Protection Regulation (GDPR).
This, considering the new regulation comes in to effect on May 2018, is hardly surprising. But what most of the people we spoke with wanted to know was: how will it impact them and what they can do to mitigate the risk/challenge/change. If you're asking, or being asked, the same questions, then it'll be well worth your while to spend a bit of time on our GDPR site.
In general, if you're reflecting on how you can harness your product and customer data to steal a march on your competitors to increase sales, it may be worth casting an eye over Multidomain Master Data Management (MDM) as a potential solution.