John Wannamaker's more than 100-year-old outcry: "Half the money I spend on advertising is wasted; the trouble is I don't know which half" was true for a long time, but not anymore. Thanks to data-driven marketing and data-analytics tools, we are now in a much better position to determine our marketing ROI.
Data provides a wealth of opportunities for upsell, cross-sell, customer analysis and ultimately where to put our money down to maximize the marketing effect.
Moreover, a Gartner survey sees a flattening out in marketing spends for companies with $250+ million in annual revenue, which forces CMOs to focus on analytics because of:
"the need to demonstrate marketing and advertising performance and effectiveness to the business. The multichannel journey demands that marketing leaders go further than channel performance metrics and challenges them to employ advanced analytics to answer the elusive total marketing ROI question."
Managing the data-surge
Detailed customer data has been accessible for so long that it's commonplace to say that marketing must be data-driven. Maybe we are at a turning point where data is not just a blessing, but also a curse if you are not able to pull the right data, or if the underlying data is untrustworthy.
Marketing organizations are experiencing a surge in data. Data comes from loyalty programs, online shops, customer support, mobile apps and social media. There are demographical data, financial data and segmented customer data.
Some data is structured, like ERP or CRM data, which is important for correct customer identification, but most data is unstructured, stemming from a variety of sources like social media and customer support. Much business value can be found in unstructured data if we know how to filter and evaluate it, especially if we can make cross-references of unstructured data to specific customer segments.
So, the data-driven marketing organization does not just collect data but also knows how to secure the quality of data and how to filter and interpret it. Collecting and establishing trustworthy data requires the right software and utilizing that data for marketing purposes requires the right people. Interpreting and making educated decisions with your marketing dollars is by far the hardest part, but you cannot even begin to master this task without quality data that you can trust.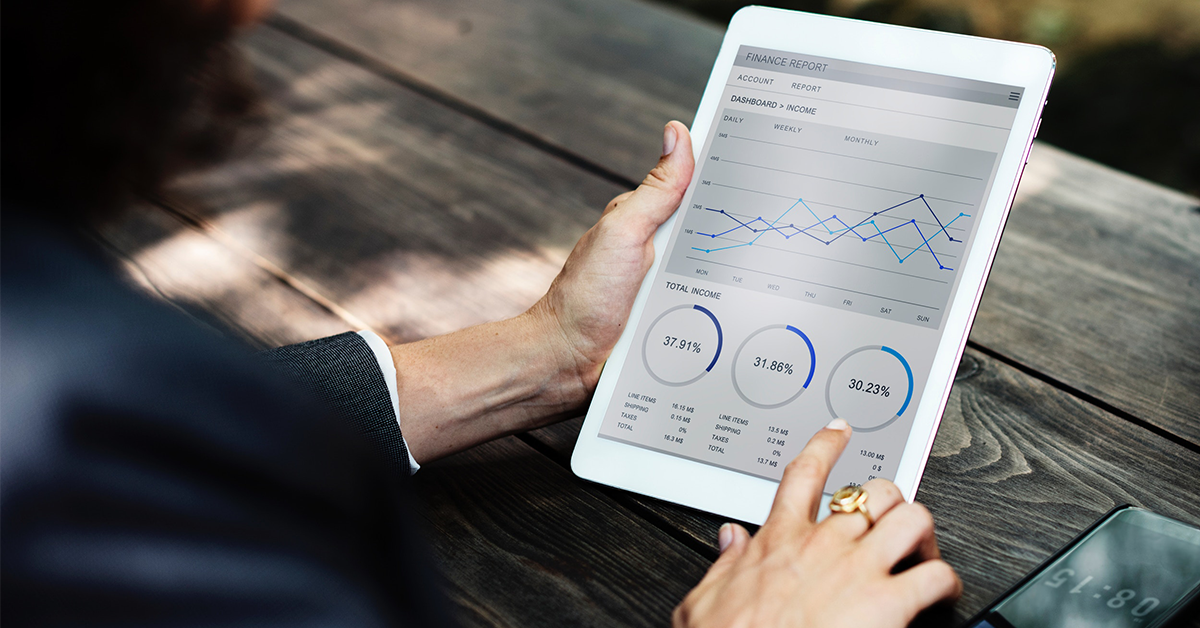 Why marketing must be data-driven
Marketing organizations need to be data-driven out of one obvious reason: because consumer profiles are a complexity of digital touchpoints on a customer journey. Even when they shop in the brick-and-mortar store they leave digital footprints.
And they expect you to collect that data to give them a better customer experience. Consumers want their online search and shopping experience to be smooth and easy. They get annoyed if they receive the same email twice, especially if the message is off. They also expect brands to provide a personalized, one-to-one experience.
Consumers will eventually turn away if we pursue them with offers on items that they just purchased or offer them a discount they are not able to use because they don't belong to the intended segment. And with the amount of information consumers give away, they rightfully deserve a personalized experience and not to be asked the same questions about email and shopping preferences again and again.
That is why marketing organizations should take care of securing the quality of their customer data.
I believe any CMO or marketing VP would like to have a fully data-driven organization that can provide them with a trustworthy 360ᵒ view of the customer and enable truly personalized marketing campaigns. But this dream can easily become a nightmare if they don't have their data straight, especially if they have 10,000s of accounts.
There is already an array of tools to collect, store and analyze data for marketing purposes at the disposal of marketing organizations: CRM, Google Analytics, specialized web analytics tools and marketing automation software. So, hardly any marketing organization can say they don't have enough data. But the question is: "How do I transform that data into information that can be used to make the right decisions?"
The question of how to manage data for marketing purposes has two presumptions: Data must be trustworthy, and the marketing team must be able to use the data.
Four common challenges of data-driven marketing
From my experience working in marketing, there are a few common challenges in data-driven marketing:
Organizations collect too much data, and sometimes different departments even collect the same data, so you end up with a big number of redundant records.

Data exists in disparate systems across the organization with no integration between them. This prevents taking advantage of the synergy of combining different data domains.

Data is duplicate or incomplete or outdated. This can be most damaging for the company's reputation and result in unsubscribing customers because the information is sent twice to the same customer or the customer receives the wrong information.

Marketing teams tend to micromanage because detailed data is not syndicated to convey the big picture.
These challenges occur when data collecting systems have been set up, and the data stream is flowing. But then comes the hard part.
Coping with these challenges can seem daunting for a marketing organization that might experience anything from skill gaps to hesitancy towards a more scientific approach to their usually creative culture.
Heads of marketing have a mandatory task in making their teams data-smart, because the need for data-driven marketing is not going to be any smaller or easier in the foreseeable future.