The amount of pollution and waste generated by the production of consumer goods and fast fashion has drawn scrutiny from governments, non-governmental organizations and consumers alike in recent years. As environmental concerns increase globally, the call for companies to act responsibly and adopt more sustainable practices in sourcing, manufacturing, packaging and distribution processes will intensify. The good news is that not only are companies rising to the challenge, but many global brands are leading the way by taking a more sustainable approach to product development.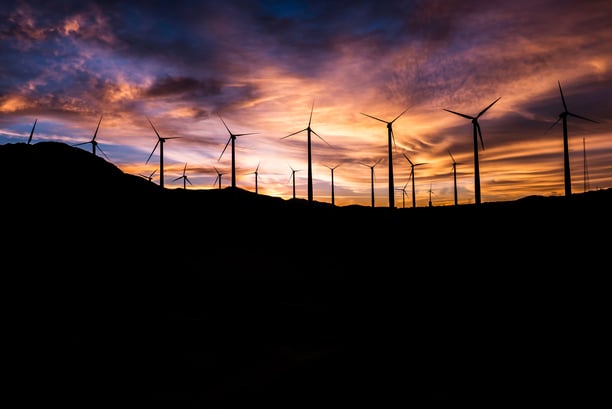 The shift toward sustainability
One trend that's made this pivot toward sustainability more palatable for companies is the growing market for sustainable goods. According to research from NYU Stern's Center for Sustainable Business, half of the consumer packaged goods growth in the U.S. from 2013 to 2018 was attributed to products marketed as sustainable. Additionally, recent research suggests that consumers are willing to pay a premium for sustainable products. For instance, Nielsen reports that 30% of global respondents indicated that they would spend more on products that deliver on social responsibility claims.
Even though environmental and corporate interests are aligning more than they have in the past, the actual path toward adopting more sustainable practices is not as clear-cut. One concept that's gained traction in recent years is the circular economy model, where materials that otherwise would be headed to a local landfill are being reused to create new products. In addition to the many inherent environmental advantages of this approach, companies benefit from reduced sourcing costs and the creation of new revenue streams from these sustainable products, ultimately improving their financial performance.
Several leading companies have already made significant inroads in adopting a circular economy mindset. Fashion retailer Levi's is partnering with third parties to turn old denim into new vintage collections, as well as new insulation for homes and buildings. Outdoor clothing retailer Patagonia offers consumers credit for returning used Patagonia gear, as well as a way to shop for used gear on their website. However, apparel manufacturers aren't the only ones highlighting their reuse and recycling efforts: earlier this year, Pepsi launched a recycling campaign in Latin America, and Unilever recently announced a new bottle for its South African dishwashing brand that's not only fully recyclable but also made of 100% recycled plastic.


Why data matters to sustainability
To adopt a circular economy mindset and become more environmentally and socially responsible, companies will need greater visibility and control over the recycled materials as they flow through the product development process and supply chain. Yet, for companies burdened by disconnected systems, siloed teams, inefficient processes or an inability to access information across the enterprise, this can be a significant challenge. This is because a responsible mindset requires tracking recycled materials through the product lifecycle management (PLM) process, as well as tracking the relevant data.
Imagine, for instance, launching a program incentivizing customers to recycle previously purchased items with you – instead of throwing them away – so that material from the returned item can be used in future products. In addition to making some adjustments to your sourcing, production and distribution processes, you'll want to ensure that you can gather and track different types of data associated with the recycled material as it moves through the product development process. Specifically:
Customer data
Identifying which consumers are returning used goods for recycling will help you ensure that any promised incentives – like discounts on future purchases – are honored

Capturing and aggregating data about which consumer segments are participating in your recycling program can help influence future product development decisions, as well as inform future marketing activities and promotional offers for new products featuring recycled materials

Complying with each consumer's data preferences per GDPR regulations and other privacy laws
Product data
Tracking used products as they are cleaned, noting which percentage of material is in good condition to be used in future products

Notifying the product development team when recycled material is available, so it can be automatically fed into new bill of materials that are being created

Ensuring accuracy about the percentage of the product that comes from recycled materials, so it's represented on applicable product tags, in-store promotional signage and website descriptions, as well as television, radio, digital and print marketing campaigns and more

Tracking and reporting progress against corporate social responsibility initiatives to relevant stakeholders
Location data
Tracking location of where recycled material is stored until it is "sourced" by the production team to use in new product development

Identifying locations where participation in the recycling program is high, as well as purchases of products made with recycled materials, will help inform future product development, promotional offers and marketing campaigns
To accomplish this, it's no longer enough to have just a PLM system in place. You need a Digital Business Hub strategy that connects data from your end-to-end PLM process with other multidomain data – such as product data, customer data, location data and more – all on a single platform. This integrated and holistic approach to mastering your data provides your organization with access to a single, unified view of your products and consumers. Not only will this make it easier for businesses to more efficiently manage their complex, global product development process and supply chain, but it will also give their teams the actionable insights and information they need to deliver better business outcomes.
That's where Stibo Systems' flexible and scalable PLM solution provides businesses with the data stewardship and governance they need. It's built on top of Stibo Systems' industry-leading Master Data Management platform, enabling you to extend your product development strategy through commercialization and launch. No other PLM product on the market enables a 360° view of your products, customers, locations and other data domains all on one platform, so you can bring more sustainable products to market, faster.