It's much harder to be original than it is to follow in the footsteps of others. And, when it comes to delivering a successful IT project, this is not a bad thing. Thomas Edison once said, "I have not failed. I've just found 10,000 ways that won't work."
When asked how he could compose with so much originality, Mozart replied, "I never tried to be original in my life." He "simply" built upon what many others before him had done.
Similarly, when you're starting your data journey, it's wise to use the lessons, learnings and experience of others to help guide your project. The result will be fewer mistakes, a smoother delivery and a greater chance of success.
Not that every project is the same; far from it. But, there are fundamental business pains that affect many large organizations such as decentralized data, multiple versions of customer records, ineffective marketing, too many sales returns and more.
Other businesses have learnt valuable lessons during their data projects, and you can put their findings to good use when embarking on your data journey.
Let's take a look at five lessons that will help you begin your data journey: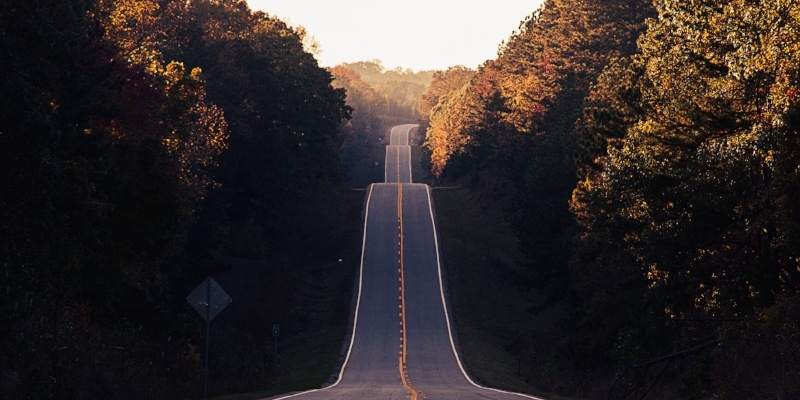 1. Put together a knowledgeable team
The first thing to consider is your project team. You'll want to get as wide a range of experience as possible. This way you'll have varied opinions and perspectives from different business units. By taking this approach, you'll also gain inclusion and buy-in from across the company.

Also, there's no point in picking a group of people who are like each other. Your aim should be a diversity of knowledge—and plenty of combined experience across fields and systems.

A skilled team will give direction to the project, and it helps to allocate responsibility for each area of focus. Once these roles have been assigned, it becomes easier to see if there are any gaps in experience or capabilities. If there are, you should bring in external support, such as data experts to advise.
2. Define your project strategy
With so many factors to consider when it comes to data management, a starting point is to define your priorities. After your top priorities, you can list the "nice to have, but not essentials."

Your data team should be structured so there's a clear focus on specific areas of accountability—as well as a team leader with an overall viewpoint of the whole project. Your team objectives should be to deliver on the planned outcomes of the project, and this means taking a structured approach.

Targets should be set from the start. These can then be measured and assessed, with regular follow-ups to ensure the project stays on track to deliver its defined objectives.
3. Generate enthusiasm for the project
Your project team needs to be able to share the tangible benefits of the project to others across the organization. However, there's no point in baffling people with the technical aspects when all they really want to know is: How is this going to make my job easier?
Small pilots can be run to highlight the difference the project will make to operations. It's important, as part of maintaining momentum, to generate a buzz around the project and ignite enthusiasm for the end results.
4. Build a network of supporters
Communication is key to generating enthusiasm for the project and it helps to have ambassadors throughout your company, especially if you're spread across different geographical locations.
Make it clear how your data project will impact on different departments in different locations. The same key messages need to be echoed throughout your organization. The advantages your data project is going to deliver for the business should be known and understood by everyone in the company.
When so close to a project, we can all get a little lost at times, so it also helps to have a customer advocate. This is one member of the team who looks at the project from the customer's viewpoint rather than the corporate one.
This will ensure the customer experience isn't forgotten when other team members are trying to meet the demands of internal stakeholders. The customer advocate should provide the balance between customer service and technical delivery.
5. Ensure your whole business takes ownership of data
A vital point worth memorizing: data management is the responsibility of everyone in an organization. And, for any data project to succeed, business leaders need to buy in to your project and then cascade down the need for their teams to take ownership and responsibility.
While many companies are now employing Chief Data Officers (CDO) to help them manage data governance, there still needs to be accountability by every data handler.
Your data project will help you introduce new data policies and reinforce the message that data security and management is automatically part of everyone's role. You could appoint individuals to implement and govern different areas of data. For example, you could have a customer data controller, a product data controller, etc. A set of procedures and processes to help govern the usage of data should be filtered down by these controllers.
Turning data into a business asset
As well as the pain points mentioned at the start, what you will undoubtedly have in common with others embarking on data management projects is the desire to turn the data you hold into a revenue-generating asset.
The drastic rise in the volume of data being generated has caused a headache for many organizations around security, accessibility and governance. Your task is to turn this around and make data a valuable business asset rather than a problem to be solved.
By incorporating these five lessons learned into your project plans, you can set off on the right foot when embarking on your data management journey.