Have you seen the movie Zootopia? A few weeks ago, I watched it with my kids. One of the most beloved characters is the sloth Flash, who works in the Driver and Vehicle Licensing Agency. Trying to get information from him is a little bit tedious as you can see in the trailer.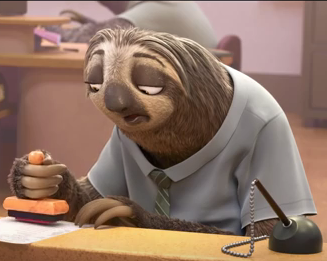 Image Credit: Disney
If you face the same experience when you search for data in your master data system, it might be time to think about applying in-memory techniques.
In 2013, it was found that 90% of the world's data was generated over the prior two years1 . In the coming years, the amount of data will increase even further by the growth of 'The Internet of Things' (IoT), especially for global companies, as forecasted by the IDC (International Data Corporation).
Your Master Data Management (MDM) tool structures your enterprise data, guarantees the correctness of the data, and enables the company's various departments' access to relevant data.
But efficiently searching through millions of records, or executing complex and resource-intensive operations, heavily depends on the speed of your database. Having to wait for results is more than time-consuming – it bottlenecks your resources and slows down your processes. In order to truly reap the benefits of an MDM solution, high-speed data access is essential. This is where in-memory technology comes into the picture. As put by Christophe Marcant, VP of Product Strategy at Stibo Systems:
"With more businesses undergoing a substantial digital transformation, the need for larger and more complex product and customer data is increasing. Whether accessing data held on-premise or in the Cloud, the in-memory database can improve search speeds of complex data models by up to 100 times, and make exporting data up to three times faster."
What makes traditional disk-based databases so slow?
Traditional disk-based databases often cannot efficiently complete data-intensive tasks because they constantly need to access the disk. Though disk storage has grown exponentially over the years, unfortunately the time it takes to read and write data from and to a disk has not improved at the same speed although various solutions have been developed, attempting to improve the speed of queries, including cached databases and Solid State Drives (SSDs).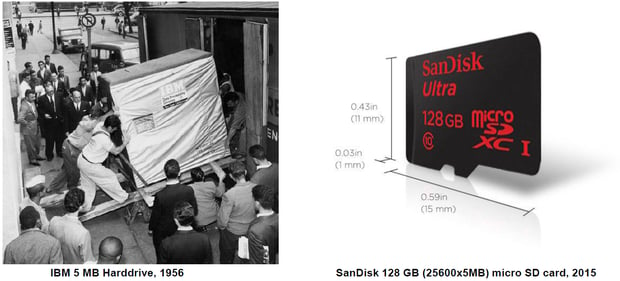 Why is in-memory so much faster?
In-memory databases, sometimes called main memory databases, do not need to access the disk to fetch data, and can thereby offer much faster query speeds. Historically, in-memory has carried a substantial price premium that limited the adoption and usability of in-memory databases. However, with the current availability, size, and low price of RAM, it is now possible to implement large and scalable in-memory databases to solve the issues inherent to disk-based solutions.
When you guarantee a lag-free access to the stored data it will be used more frequently, which increases your Return on Information (ROI)2 .

That's why the best-breed master data management solutions have an in-memory database component. The performance improvements of shifting from a regular master data management solution to one with an in-memory database are:





How does an in-memory feature work?
In-memory databases provide exceptional performance by accessing data directly from memory rather than to-and-from disk. In-memory achieves much faster data query speeds and experiences significant improvements in the resolution of heavy processes such as exporting large sets of complex data or handling data objects with multiple references.

All data lies in-memory except the digital assets and terms. The reading and searching is done from the in-memory database. Writes will still go to Oracle using the Oracle transaction handling. All data is in each app server node and the data is read into the memory upon start-up. This feature will often be available as an add-on component that easily can be turned on or off.
Benefits include:
Faster Object Type, Hierarchy and ID searches

Accelerate operations on complex data models, including imports, exports, workflow transitions, object approvals and UI displays

Quicker completion of heavy write operations such as large imports

Swift multi-object display

Compatible with most existing queries, reports and backup scripts
[1]www.sintef.no/en/news/big-data--for-better-or-worse/
[2] The term ROI (Return On Information) refers to the common term "Return On Investment" and describes a method for companies to determine the actual monetary value of their data. The presented method is based on the BITCOM formula and represents only the concept of ROI. Each company must determine for itself how it can measure the specific value of data in detail.