Being a chief marketing officer (CMO) today is one of the most challenging roles in the C-suite. Whether your organization targets consumers or other businesses, your current and prospective customers are bombarded with more information than ever before. And, the sources of information available to research their options are more numerous than at any time in history. Consequently, breaking through the noise to win customers, and then maintain their continued loyalty, can seem an impossibly daunting task.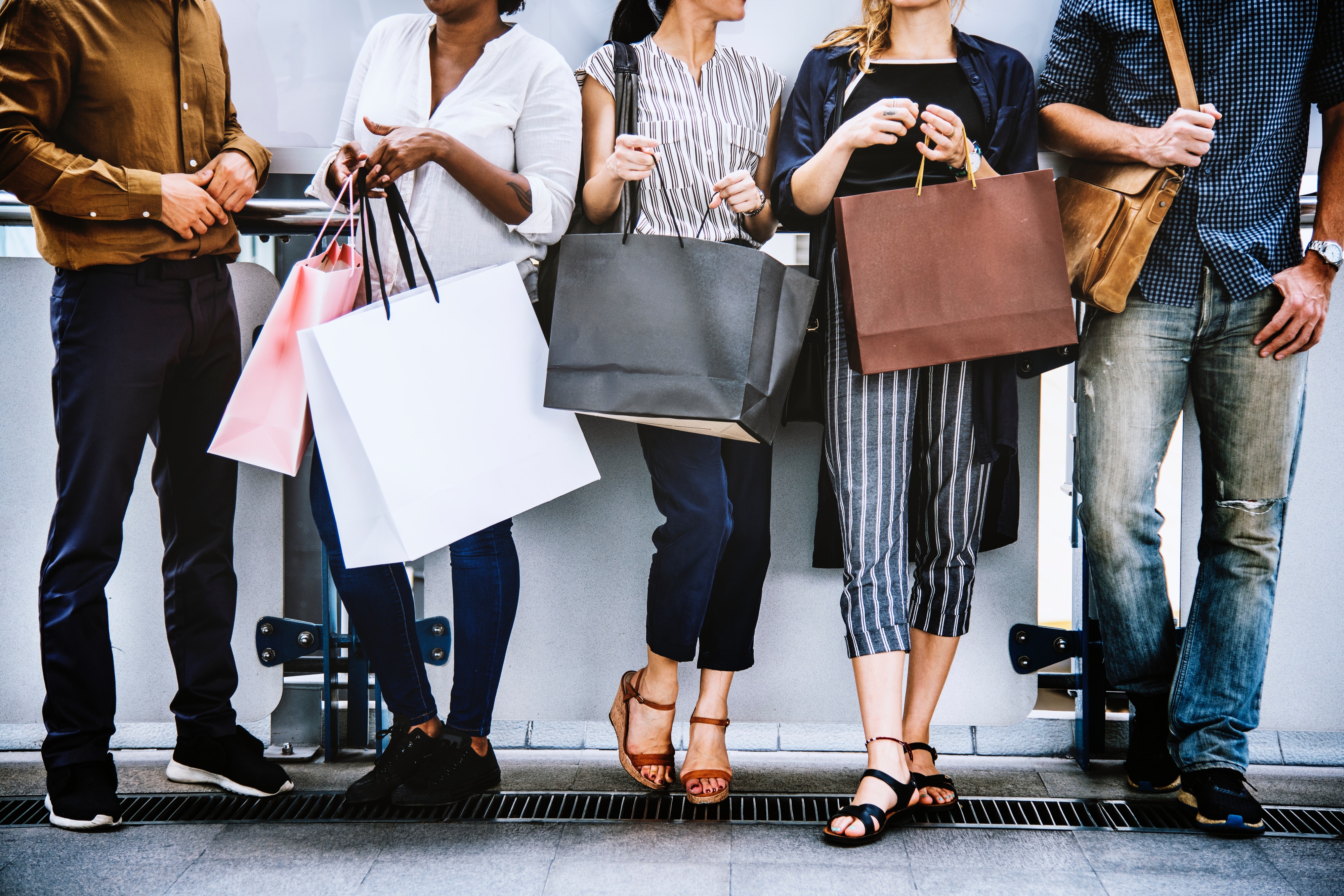 Thankfully, with the increased complexity of a CMO's role, there are also increasingly powerful tools to help accomplish your goals. One of the most important tools available to marketers is master data management (MDM) – more specifically, Customer MDM. Customer MDM enables organizations to consolidate and link customer data across the enterprise to create a single source of truth (i.e., a "Golden Record") and provide a comprehensive 360° view of each customer, that gives each department and business unit across your enterprise the most up-to-date and accurate information about your customers.

While there is no panacea for all the obstacles a CMO might face, my own 20+ years of marketing experience has shown me the importance of having accurate and reliable customer data. Customer MDM is one of the most valuable tools in the toolbox for many reasons, but here I outline the first two of top five challenges (i.e., the Top 5 "C's") I've faced in my career and how Customer MDM can help overcome them. The final three will be included in a subsequent post.
CMO data challenge #1: Content
As the old adage goes, "Content is king." And, its reign continues. However, in today's information-rich market, our customers and prospects have different expectations than in years past. For your content to break through the cacophony of diverse voices vying for your customers' attention, it must be tailored to their individual needs at any point in time and delivered via their medium of choice. Customers expect deeper, more personalized experiences regardless of whether they choose to interact via an in-store employee, online or on social media.

Content that's personalized to specific roles, chosen media and current stage in the buying process is much more likely to break through the noise. But, you can't accomplish this unless you truly know your customers. And, you can't have deep, insightful knowledge about them when this data is spread across various siloed applications and systems (e.g., CRM, ERP and marketing automation) with no mechanism to manage duplication, inaccuracies or errors.

Addressing this is even more challenging for those in technology, where we increasingly market to both IT and line-of-business users. Gartner put it this way: "As sales reps (and other customer-facing employees) engage with prospects and customers, they need to maintain situational awareness of who they are engaging with and where they are in their buying process. The messages they use will need to change based on the situation, in some cases significantly, and less so in other cases."[1]
Customer MDM provides a powerful answer to this challenge, helping you consolidate, cleanse, enhance and govern critical customer data across the enterprise, ensuring data consistency and facilitating easier control and management. The more accurate and complete your customer data, the more insight you have, and the better you can deliver content that moves the needle by catering to their needs.
CMO data challenge #2: Clarity
As you work on overcoming the first challenge to deliver personalized content, CMOs and your teams will likely come face-to-face with a second challenge. Clarity and visibility are critical to achieving full and accurate knowledge of your customers. Ironically, customer data is not enough to fully understand them. For a true 360° view, you need access to all pertinent data domains (e.g., product, location, supplier, asset). More than a proverbial "golden record," a 360° view is about customer preferences, the products (and product combinations) they like, how and where they like to shop, etc.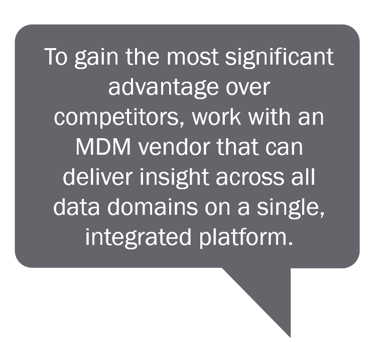 Customer MDM is critical to achieving this kind of clarity. However, to gain the most significant advantage over your competitors, you'll want to work with an MDM vendor that can deliver insight across all these domains on a single, integrated platform. That way, data isn't siloed in separate systems; it can be shared and interconnected to provide bidirectional feedback that maximizes the value of your data across the board.
Customer preferences can be fed back into the product management and marketing workflow to create the most likely upsell opportunities that will generate more revenue. It can also save your organization unnecessary overhead costs, as deliveries can be scheduled from suppliers that are closest to the customer's location to minimize shipping costs.