I confess that before I started at Stibo Systems, and despite my 17-year background of working in the technology industry, my knowledge of MDM was, to be kind, limited. I had the initial perception of it being another business intelligence (BI) technology. It is not.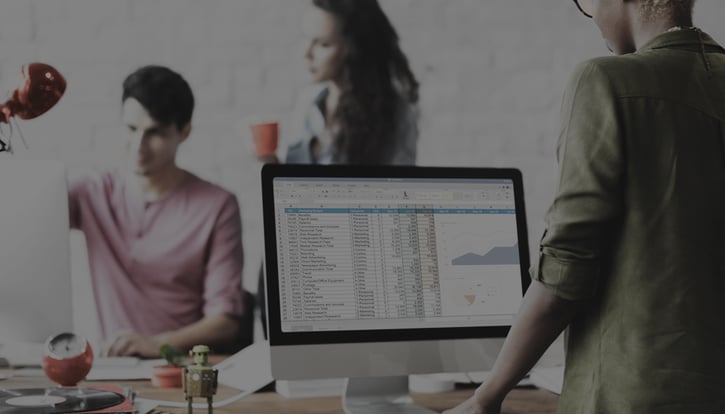 The problem with BI technologies is that they're only as good as the data that feeds them – to use a crass phrase: garbage in, garbage out. So, quickly I came to realise that MDM plays a far more fundamental role in effective data management.
Using what I've learnt to date, and as much for my benefit, I've tried to boil down MDM into a short description:
MDM connects data from disparate internal silos and external sources to create a highly accurate 360-degree view of customer and product data, simplifying the process of selling to, and retaining, clients.
With the right implementation and data strategy, MDM can help you to sell more to a higher number of people because it enhances your ability to manage the relationship between products and customers. To put it quite simply: you can see more and you can engage better.
With MDM acting as the data hub, your BI tools can start to add value. You gain greater insight into how, what and where your customers are buying; where there are blockages in your supply chain; where investments in products and services will yield greater return, and much, much more.
I make it sound simple, and I suppose, at its heart, it is. But to try and dress MDM up as anything less than complicated would be a diversion from the truth - because another thing I've come to realise during my short tenure is that there's nothing fast and simple about embarking on an MDM project.
We work with clients on large, often international, scale enterprise projects, involving stakeholders, offices and a wide range of business processes and technologies from across the globe. Getting your house in order with centralised technology is obviously going to take time – not to mention a great deal of planning and careful maintenance.
If you've ever been involved in large-scale technology projects then I'm not telling you anything you don't already know. And it's not my intention to blow smoke in your eyes and tell you MDM is anything different, it's not. What it is however, is the single most important tool in your armoury in the fight to manage and use the growing data deluge to profitable effect.
I also asked, when I first joined, why not just use your ERP and CRM systems to manage your data. But quite simply, they can't handle it. As great as they are as transactional systems, they don't work well as relational databases, and they're not designed to increase data accuracy.
We all know the amount of data being generated is increasing, and with it, or so we'd like to hope, is our understanding of our customers and their needs and drivers. But it's what you do with this information that counts.
I've now read a lot about the impact of MDM on different industries but there's one universal benefit that I think relates to all, regardless of what they do and who they serve, and it is the following.
Through a greater understanding of the customer, it becomes easier to create products and services to fulfil a specific need – and when you're able to do that you'll find it becomes vastly easier to sell to, and retain, your customers.
Having gone through the STEP MDM product training myself (and I'm certainly not technically-minded) I've witnessed first-hand how new products can be created and deployed in minutes. I've learned:
How you can see and manage data connected from various sources in a single view

How data connects across other business systems

How your customers gain a vastly improved experience that increases sales

And a whole lot more
Powerful, customer-aligned, stuff.