Apple's Steve Jobs famously said, "A lot of times people don't know what they want until you show it to them," and this couldn't be truer when it comes to meeting the expectations of the hyper-connected customer. Today, they increasingly expect a personalized, relevant experience during every interaction with a company, regardless of the channel. This has led to the concept of personalization, or personalized marketing, which is a marketing strategy by which companies leverage data analysis and digital technology to deliver individualized messages and product offerings to current or prospective customers.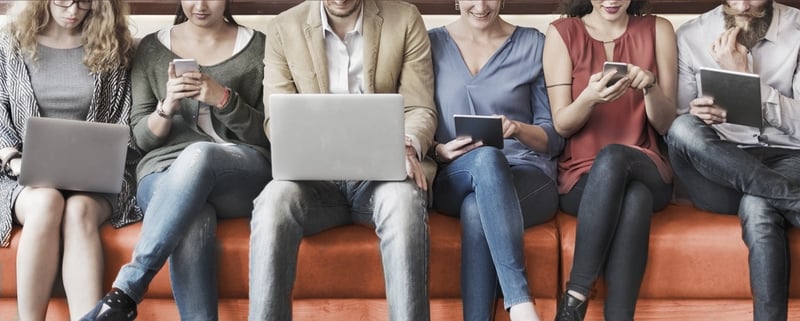 Why is personalization important?
The "personalization" concept has been around for a while, but it's never been more relevant or critical to the marketing function, as both B2B and B2C companies rush to individualize the customer experience. Our CMO stated in a Customer Think article: "Today it's no longer enough just to send a personalized message on your customers' birthdays. Customers expect deeper, more personalized interactions regardless of how they choose to interact — whether in-store, online, via email, Facebook, Twitter, phone and beyond."


Personalization spurs loyalty, upsales and cross-sales
Just how powerful is personalization? Well, a recent survey found that personalized promotions on a homepage influence 85% of customers to make a purchase, and targeted recommendations on product pages influence 44% to buy. For those that can actually deliver that kind of personal experience, from pre-sale all the way through post-sale service, there's good news, as another survey found that 44% of consumers say they will likely buy again after a personalized shopping experience. Additionally, 49% bought items they did not initially intend to, due to a personalized recommendation, and 40% say they purchased something more expensive than they planned to because of personalized service.
So, how can organizations get on board the personalization bandwagon? One way is to take a customer-centric approach to your organization's master data. While that may sound like a simple approach, many businesses continue to struggle with inaccurate and disconnected master data across the organization. Stibo Systems Director of Industry Solutions Darren Cooper set the tone for the technology challenge and role of master data in personalization in a Total Retail article where he said, "The operational requirements of delivering great experiences can be a challenge, because it requires retailers to maintain accurate, standardized product data across all channels, as well as achieve deep insight about their customers."

The challenges facing marketers are staggering, as 46% of companies say legacy technologies are major barriers to their personalization efforts. Additionally, 32% report that a lack of relevant technology is a major challenge. Compounding the issue is the fact that marketing's personalization efforts are also hindered by their inability to extract useful insights from their consumer data. Without such insights, developing consumer segments and personalizing content for them is impossible.
Building a Hyper-Personalized Customer Experience
with Multidomain Master Data Management

Get the White Paper
Master data management enters the personalization picture
To meet the demands of today's connected consumers and engage them with personalized content and offers, organizations need to break down internal data silos and manage customer, product and location data in a way that puts complete, accurate information directly into the hands of the business users responsible for delivering that customer experience: marketers. This is the promise of Master Data Management.
Unlike other data management options, master data management allows marketers to easily link customer records to other data domains – such as product and location information – to create a complete picture of the customer and their interactions with your company. A multidomain master data management solution enables organizations to know exactly who their customers are and recognize them at any point of contact. By having access to this overarching, up-to-date customer profile, they can create a single source of truth, populated with a consolidated "golden record" view of customer data across the enterprise. This can then be mapped to other data domain types to complete the view required to fuel real-time personalization.


Benefits of connecting your enterprise data across domains:
By managing data in a way that links two previously separate domains, organizations can build a fuller, more complete view of interactions and behaviors. This in turn allows organizations to:
1. Achieve deeper and richer insights
Having the correct data allows the business to know what their customers want in the moment they're engaging with the company. The ability to gain deeper and richer insights about a customer is imperative to their overall experience, yet providing an exceptional encounter is nearly impossible without clean data.
2. Drive faster decision-making
Increased customer demand has also led to the need for shorter decision timeframes. The ability to pull data faster is a necessity to streamline decision-making. Based on a survey by the Aberdeen Group, companies taking a customer-centric approach to their master data can make faster decisions, gain more complete records and more readily improve customer retention than those that don't.
This is of particular importance, because we all know customers will look elsewhere if they're not able to quickly find what they need. And, it's about to get much worse. The ability to keep up with customer preferences won't become any less demanding as the number of channels available to them will continue to proliferate, driving the need for customer-centric, accurate data at every touchpoint.
3. Improve operational efficiency
There are more obvious practical benefits to customer-centric master data. If all data is clean, accurate and centrally located, it will be easier to find and analyze. Companies operating in this fashion can reduce the time spent searching for data and more time on deriving insight.

Personalizing individual touchpoints across channels can have a significant impact in encouraging consumers to complete the path to purchase. Most importantly, it's a win-win situation for both businesses and their customers. As marketers deliver more personalized features to customers – like the right article, product recommendation, discount or email message – consumers will respond with more meaningful engagements, quicker conversions, increased spending and ongoing loyalty. Master data management technology enables marketers to know what their customers want and need, which could be the single component that helps them decide to do business with your organization.
Book a free product demo today and see how Stibo Systems multidomain master data management solution can help you improve personalization.