When preparing for Valentine's Day, customers expect to be treated with consistent care as they scroll through flower delivery recommendations, pick out the perfect funny, yet thoughtful valentine card, or simply splurge on a special meal for one. Not only do customers expect their shopping to be quick and easy, they expect an omnichannel experience across every point of access. Whether they put flowers in their virtual shopping cart or order them by phone, customers want to be known and appreciated with each interaction. However, like the unpredictable game of romance, not every customer's experience always goes exactly as planned. Fortunately, there are steps that you can take now to make sure that your customers truly feel the love.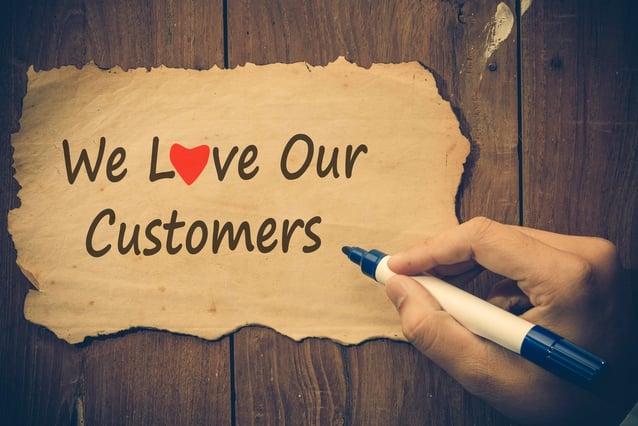 Step 1: It starts with your data
The first thing to study when you're considering your customer experience is the data that powers it. Are you tracking your customer information as well as you could be? It's likely that your company has many systems and departments monitoring bits and pieces of the customer data that you need to put together to get the whole picture. According to the MasterCard Omnishopper Report, Eight out of 10 consumers globally use a computer, smartphone, tablet or in-store technology in shopping, meaning that data is coming from more sources than ever before. Plus, when you combine this data, duplicate records and incorrect information appear, which will inevitably negatively influence your customers' experiences. Receiving three of the same email or magazines to three different names at one address doesn't exactly scream, "We love and value our customers!", does it?
Creating a solid foundation of consolidated and cleansed customer data across all of your systems and implementing governance processes to maintain this level of data quality will help you avoid those unwanted poor customer experiences. With the availability of the right data at the right time, each interaction your customer has with your company will provide the consistent omnichannel experience that's become an expectation. This leaves no room for your customer to question the love you have for them.
Step 2: Be the place "where everybody knows your name"
With the right data in place, taking the next step to properly utilize it is the key to going this distance with your customer. Becoming the company that knows each and every one of their customers could seperate you from the mass communication of your competitors. Simply using your customer's birthday to make a personal connection with a "Happy Birthday" email or congratulate a company on a milestone with a phone call or special delivery can make all the difference.
Beyond birthdays and milestones, knowing your customers by name at the right place and time will help you making a lasting impression. When a customer places an order or stops by your brick and mortar, greeting them by name and sending a follow-up email with customized offers can show customers that you acknowledge them individually and value their business. When customers feel the love, they're more likely to return it with loyalty. After all, it's much easy to retain your "regular" customers than it is to gain new ones: MasterCard Omnishopper says that 42% of consumers globally are increasing spend with their preferred merchants. If everybody in your company knows your customer's name, they won't think of cheating on the love they already receive.
Step 3: Embrace the voice of the customer
While correct data and personal connections are imperative to loving your customers, there's no better way to display that love than through customers themsleves. MasterCard Omnishopper estimates that 79% of shoppers say friends and family influence their shopping and 78% say consumer reviews. Your customers have more power than ever to communicate with others, so ensuring a positive experience is a necesity to garnering positive reviews. Having on-demand personalized support powered by customer data is vital to ensuring that a positive customer experience occurs even after the purchase. Ensuring that customers feel the strength of your relationship from research all the way to post-purchase support encourages them to shout their positive feedback from the rooftops.
Without that loving feeling, you run the risk of letting your customers feel rejected and alone. Achieving these threesteps is easy when you have a Master Data Management (MDM) solution. With MDM, you can consolidate, validate and enhance customer records to gain a single view of your customer data across all channels and touch points. Not only does this make data management easier, it enables your business to meet the omnichannel expectations that your customers deserve. Don't let your love go to waste with a lackluster customer experience--instead take these steps to a romance that will stand the test of time (or at least stand against your competitors). Read more about customer master data management here.