It's not often you experience significant disruptive industry shifts in the way insurance products and services are sold – time has a way of cementing habits in place.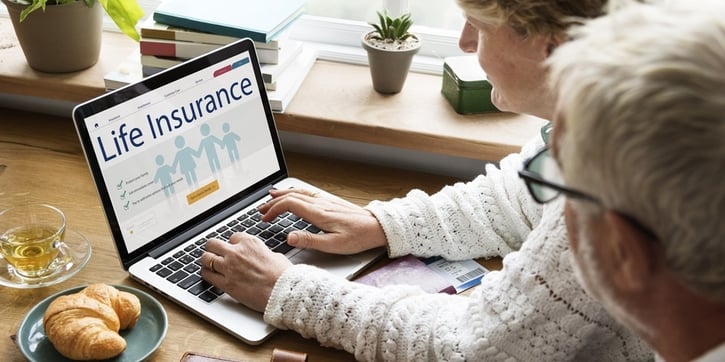 But for those who invest the time and patience, change can pay handsomely. Look at how companies like Uber, Spotify and Nutmeg are benefitting from adopting a more radical, digitally-focused, method of delivering commoditised products.
Benefit from digital transformation
What you'll learn by downloading this white paper, is more about some of the ways digital services and increased data control are enabling the insurance industry to push the boundaries of traditional product development, creating services of greater value to customers.
This might be a 7, 10, or 14-day risk-levied travel insurance policy offered to holidaymakers when their mobile phone informs the carrier they've arrived at a destination. Or a senior-citizen monitoring service, delivered by an ecosystem of specialist providers that manages video and wearable information on elderly people who want to maintain their independence.
Collecting customer data is key
Why is this important? According to a report from Accenture, 80% of insurance consumers are looking for personalised offers, messages, pricing and recommendations from their auto, home or life insurance providers.
And here's the defining benefit: the same report suggests that more than 77% of consumers are willing to provide usage and behaviour data in exchange for lower premiums, quicker claims settlements or insurance coverage recommendations.
Your customers and prospects are willing to give you their data if you can offer them greater value. As the old saying goes: 'knowledge is power'.
You can start adding value earlier in the engagement by linking data together from multiple domains both internally; ERP, CRM, etc.. and externally; brokers and other intermediaries, to produce a 360-degree view of your customer and their buying habits.
The benefits of a unified customer view
This unified view of your data enables you to offer products optimised for customer need, and profitability - it also allows you to actively manage a business-focused core of information to support new and disruptive products and service channels.
However, creating a 360-degree view of your customer is by no means a guarantee of success, but it's certainly the beginning.
To find out how accurate and connected data can support your drive to deliver more personalised insurance products and services go here.