Grocery is one of the retail sub channels that is poised to gain most from digital transformation.
The COVID-19 pandemic has permanently changed how we shop for groceries. Online grocers and fresh food delivery services are experiencing a rise in demand that can be hard to manage for those who are lagging digitally. Consumers expect expediency, transparency, and a seamless digital experience.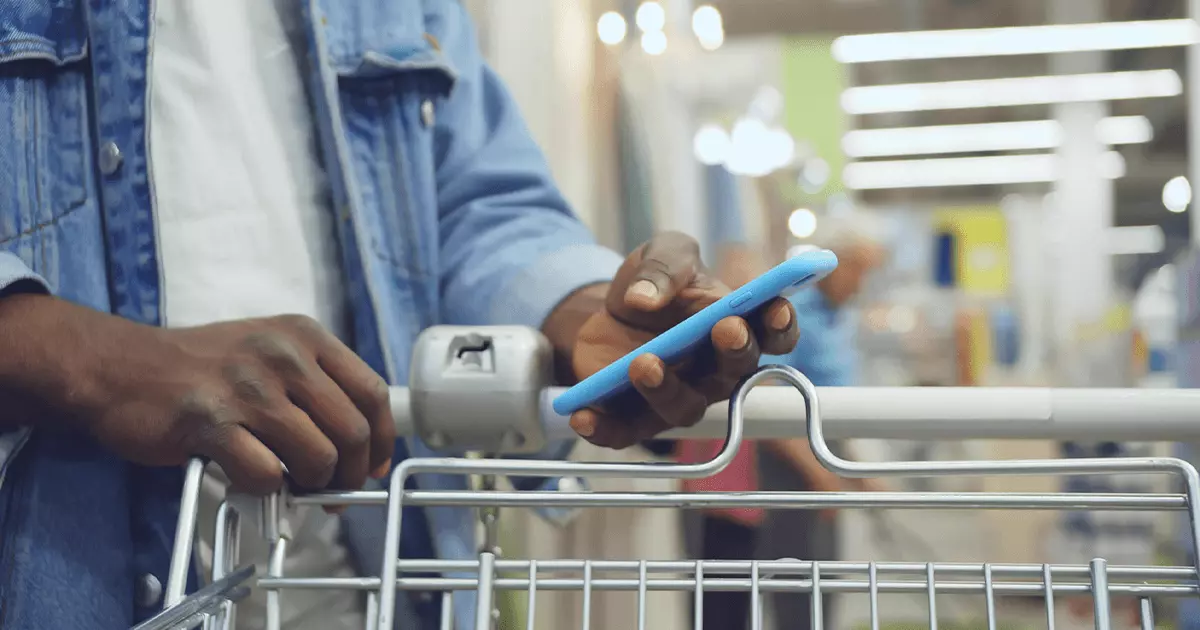 In order to cater to the digitally savvy consumer, retail grocers need to master the data that constitutes their most valuable assets, including products, suppliers, locations and customers. In other words, they need to streamline their master data management (MDM).
MDM is the discipline that enables you to create data twins of your physical assets and consolidate the information that is crucial to provide excellent customer experiences and make data-driven decisions.


The top ten challenges and opportunities that make master data management (MDM) indispensable for grocery retail
For the full account, get the industry sheet Grocery Retail in Digital Transition
1. Build stronger supplier ties
Build a robust system and set of processes for onboarding new suppliers and products. Increase capability to provide data quality feedback, reduce friction and improve product data.
2. Integrate data to support digital transformation
Create a competitive advantage by using MDM to integrate silos of data within a specific type of data or across data domains, such as product and location, to create a business foundation of data integrity and trusted information.

3. Streamline organizational processes
Develop business processes that accelerate data management activities and decision making, enabling work to get done across departments more efficiently, increasing your speed to market.

4. Improve digital experience and loyalty
Drive better personalized omnichannel and product experiences that are consistent across digital channels. Delivering consistent high-quality product data from a single source of truth can fuel better experiences online and increase trust and loyalty.

5. Acquire new customers and improve customer loyalty
By collecting and integrating all of the customer information from all touchpoints to gain a 360° view of your customer, you will be able to better cater to customer needs and engage with more relevant messaging. This enables you to stay top of mind in a fast-changing environment for digital first consumers.

6. Increase collaboration and alignment
Improved ability to govern master data opens access to unified data so category management, marketing and ecommerce teams are on the same page. Less time spent on data collecting will free up more time for analytics and increase efficiency, as well as the effectiveness of your decision making and execution of marketing plans.

7. Mitigate product and customer risk
MDM can help enforce data governance procedures to ensure that product information, such as allergens, ingredients, nutritional panel images, is appropriately provided on product labels and product descriptions before products go live.

8. Safeguard customer privacy
Reduce financial risk due to improper use of consumer data by enabling controlled transparency for consumers to access and manage their personal data storage and usage preferences. Data transparency and transparent processing of data can help you comply with regulations and industry best practices to meet those consumer preferences.

9. Increase transparency of product information
With a data model that extends from supplier sources and private brand teams, MDM enables grocers to strategically prioritize the enrichment of product data to better track against CSR goals and provide consumers with more detailed information to meet their values-based purchase decisions.

10. Accelerate digital transformation
By having a multidomain foundation of trusted information that intersects product, supplier, location, customer and other data sources, retailers will benefit from an MDM by fueling advanced technologies such as AI and machine learning with clean data. Successfully building out the digital ecosystem of apps, social media and third-party delivery services is dependent on a consistent source of quality data.


Two grocery retailers that are leveraging MDM to transform digitally
1. Centralized product information management
French-based Auchan Retail is one of the world's largest retailers. After decades of organic growth, their IT landscape had built up an unmanageable complexity that was hampering operational efficiency as well as the customer experience. The grocery chain was maintaining the same product in different applications according to different sales channels. This would cause numerous data errors resulting in inconsistent customer experiences.
Today, Auchan Retail uses an MDM platform to unify their product information. All product data is being collected and managed in a central system that integrates with the GDSN network. The centralized product data management enables Auchan to share rich and consistent data across all channels. This includes digital asset management and a print publishing capability that delivers in-store content for posters and banners.
In effect, this grocer applies a Digital Business Hub strategy that allows them to collect master data from any internal or external source, validate and cleanse it on their master data platform and then share trusted data across ecommerce channels, shops, marketing systems, customer loyalty programs and more.
Establishing a Digital Business Hub empowers the grocery retailer to:
React quickly to changing consumer demands
Onboard new products seamlessly and reduce the time to market
Manage traceability and product recalls
Provide a consistent customer experience, allowing the customer to trust the displayed information in-store, as well as online
2. Multidomain MDM
Siplec, part of the French E.Leclerc group with more than 800 supermarkets and hypermarkets, leverages a Multidomain MDM solution to create a single version of the truth for their product, customer and supplier data domains. The improved master data quality now enables the retail chain to update and create new products much faster and address data issues with greater ease.
At Siplec; the digital transformation, enabled by streamlining their master data management, demonstrates its impact in a very tangible way as they can now discontinue legacy systems and in-house, custom-built tools that couldn't scale with their needs.

Grocery retailers usually have a very diversified product assortment, many suppliers and locations, and a diverse set of loyal customers. With all of this complexity and constantly changing information that may impact other relating systems, retailers may be challenged to keep up and provide consistent customer facing information. Factors that make master data management all the more worthwhile.