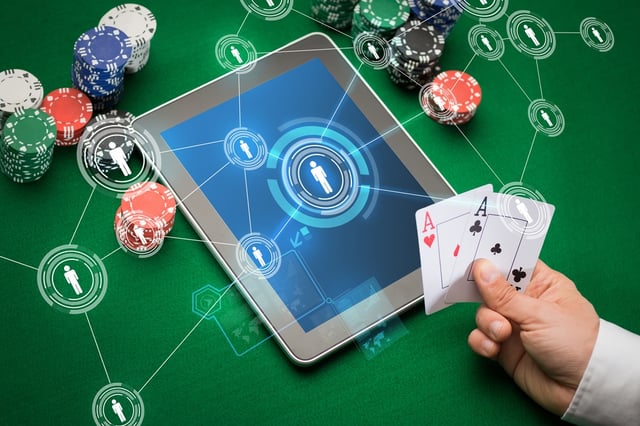 Several thousands of attendees will alight upon Las Vegas Monday for HiMSS16 to…
learn (so many session choices)
network (don't we all need more LinkedIn requests?)
eat (too much)
drink (some)
gamble (a little)
…depending on who you ask.
Can you imagine gambling with Patient Identity? It's a scary proposition but it happens every day due to complex spellings, name variations, data entry errors and challenges with interoperability.
Recently Micky Tripathi and John D. Halamka, MD published a blog post "Enabling Nationwide Interoperability". In their post, Micky & John outline five key interoperability transactions that need to be operationalized in order to achieve the goal of nationwide interoperability. Number one on their list is Patient Matching/Identity.
Their post goes on to discuss the 10+ years since ONC head David Brailer and HHS Secretary Tommy Thompson published the "The Decade of Health Information Technology", with a goal of creating "a new network to link health records nationwide." While we've seen many positive changes in interoperability and standards over the last several years, we still have a long way to go and I am excited about FHIR and initiatives like CHiME's National Patient ID Challenge. I may be OVERLY optimistic but I don't see past efforts as failures by any stretch; I view them as the necessary evolution and foundation for the great work happening TODAY in an industry that is complicated and diverse and trying to care for human lives in the midst of technological growing pains.
You may wonder why such such an erudite couple of guys wouldn't be extolling more "popular" subjects for a healthcare event taking place in 2016…like Population Health, Predictive Care or Precision Medicine. While sessions on these topics have great Vegas odds of setting standing room only attendance records, they are legless (pun intended) because:
You can't achieve or predict the health of a population, or even one patient, without strong patient identity and matching.
I've read figures ranging from a 5 to 20% patient matching error rate across clinics and health systems in the United States. The reasons for fixing this problem are obvious and span the vital (patient safety) to the monetary (reimbursement). But imagine what else we can accomplish by bringing Master Data Management (MDM) to the Patient Identity table - - physician linking for Care Teams, data sharing that means something to the receiver, patient confidence in transmitted data when visiting another practice, and ultimately, patient engagement. When these items become commonplace for an organization, Population Health, or at least the ability to strive for it, comes into reach.
Read the rest of Micky & John's blog post to discover the other four keys for nationwide interoperability. They are both presenting at HiMSS and I'm sure they plan to pepper their events, presentations and interactions with these key goals.