From apparel to appliances, and from food to furniture, electronics, machinery and everything in between, manufacturing in the U.S. and around the world continues to grow. Digital transformation and a desire to reduce supply chain complexity have resulted in many manufacturers developing capabilities for reaching customers directly. It could be the reason why by 2020, 60% of manufacturers will rely on digital platforms that will support as much as 30% of their overall revenue.
A critical foundation for many manufacturers succeeding in the digital economy is master data management. The solution helps integrate multiple systems to deliver accurate, timely data across the organization. And Stibo Systems has been at the forefront of distilling best practices and forward-thinking concepts that improve the application of master data management to manufacturing.
Below are five valuable takeaways we have learned working with manufacturers to use master data management to meet business objectives, whether it's a faster time to market, improved operational efficiencies or better customer experiences. They can help businesses keep up with upstream suppliers and downstream distributors while staying one step ahead of customer demands and the competition.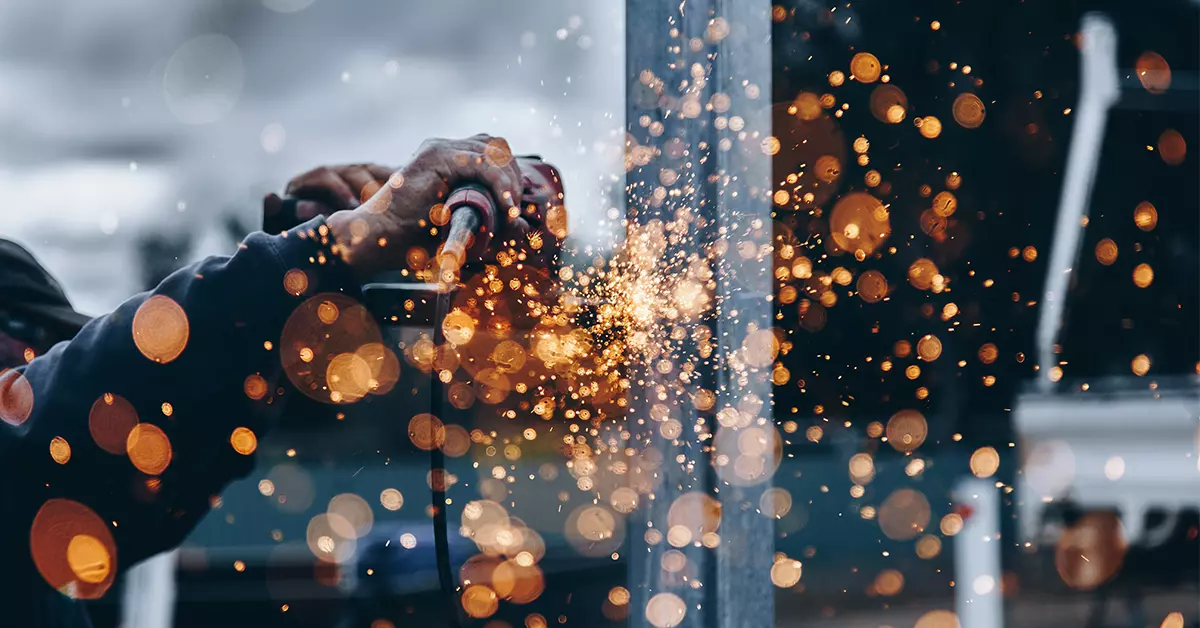 5 key takeaways from manufacturers using master data management
1. Deliver consistent, quality online data
Master data management not only integrates with and improves ERP, CRM, ecommerce and marketing automation; it also delivers data to marketplaces and business partners using data syndication automation. In addition, it integrates with content management system (CMS solutions, so you can publish the right content, images and keywords for customers to find your products online easily. Companies have used master data management to manage product data for multiple lines of business, hundreds of websites, tens of millions of products and hundreds of millions of customers. It supplies a scalable, structured process to initiate, cleanse and integrate data housed in various environments.
Master data management lets you set up data governance for users inputting data – such as providing online content – so you have parameters, including the types of data, structure and list of values needed. You create clean, normalized data online so that you can have multiple people describing products over time, yet it is still easy for customers to find and compare products.
2. Focus on the entire value chain
If you're a manufacturer, you have suppliers that deliver components, materials or ingredients that allow you to build your products and services. Rather than relying on data stored in different systems and locations, you can use master data management as a single, central repository for gathering and integrating supplier information along with your critical internal data. You can connect warehouse and inventory management systems to remove data discrepancies, reduce data maintenance and ensure data timeliness and accuracy.
Master data management provides a single solution to manage each step in the entire value chain. You can start with product design and assembly, from the computer chip that goes into a smart appliance to the water that goes into liquid cleaning products, all the way through to production and delivery. You can reduce time to market by effectively managing information as it flows across the organization and external channels.
3. Make your data syndication seamless
Manufacturers face the daunting task of sharing data with multiple retailers, vendors, partners and distributors. Each of these partners is a data receiver or sender – and each will either deliver content according to their in-house systems or will require you to tailor content to their needs. Attributes, packaging hierarchies, product classification and protocols are just a few of the variables involved. Yet managing and maintaining product data is simpler using master data management to address the challenges of multiple partners maintaining multiple standards.
You can do this even if each of your suppliers will have unique definitions, requirements and standards. The right master data management platform makes content syndication easy, manageable and maintainable. You can easily share relevant product data in the most efficient manner possible. Content is aligned with predefined data standards, conforming to requirements for both receiver and publisher.
4. Make your operational data strategic
You can develop new models and processes for building, managing and shipping products with quality data as your driving force. Whether producing automobiles or packaged food ingredients, manufacturers need precise, timely and consistent data that feeds multiple systems for warehouse management, inventory management, supply chain, shipping and packaging. Determining the exact number of products that can fit onto a pallet, the number of boxes that can be stacked on a pallet and the number of vehicles needed to ship to ensure the right quantity of products reach the shelf and the customer all begins with quality data.
It doesn't stop there. Manufacturers need quality customer data to determine how to get the right product to the right customer in the right channel at the right time. Master data management removes "touchpoint fatigue" because you take out data duplicates and eliminate multiple emails to the same businesses and individuals, lowering unsubscribe rates along the way.
5. Think globally
Remember, it has never been easier for customers to shop online and buy globally. That provides a tremendous opportunity for manufacturers, but they must be able to account for regional languages, currency, measurement systems, compliance and logistics. In a sense, master data management gives global access to new customers. Companies can localize data for multiple markets and account for language translations so that business users have a better method to manage relevant assets across numerous geographies.
You can resolve language issues using master data management to create multiple dimensions of a record that include region and channel and market versions. You use master data management functionality to apply conversations for all the attributes you need automatically.


Data-driven business for the bottom line
Customer expectations, combined with the global impact of digital transformation and direct-to-consumer strategies, continue to push manufacturers to use data in broader, more strategic ways that add operational value and deliver increased revenue. You can use master data and master data management to meet the increased expectations of customers for timely and accurate product data that's readily available online and through syndication. You can also optimize backend systems, localize content and deliver value throughout the entire supply chain.
Master data management addresses these challenges by providing a single, trusted source of master data for the entire business. It enables manufacturers to accelerate time-to-market, gain a more accurate view of supplier information, improve response to demand, reduce risk and enhance customer satisfaction.
How could high-quality master data improve your manufacturing business? What challenges are you facing? What data opportunities lie head? Please share your thoughts below.