The GDPR is a new legislation designed to strengthen the protection of EU citizens' personal data, by setting new standards for the management and use of the data, whether your business is European or not (you can find much more useful information on this GDPR site).
Up until now, businesses have traditionally 'owned' the personal data of their customers, employees and other individuals. But from May 25th, 2018 individuals will be given several new personal data rights, putting the ownership right back in to the hands of each individual. From then on, personal data, such as email address, phone number, social media handles, location data and more, will be on a loan basis only, as individuals can request all of their data deleted or transferred to someone else anytime they want.
Sounds like the GDPR is all about making it better for the individuals, not businesses, right? But what if I tell you that the transition to the new General Data Protection Regulation shouldn't be seen as a burden, but as an opportunity? Here's why.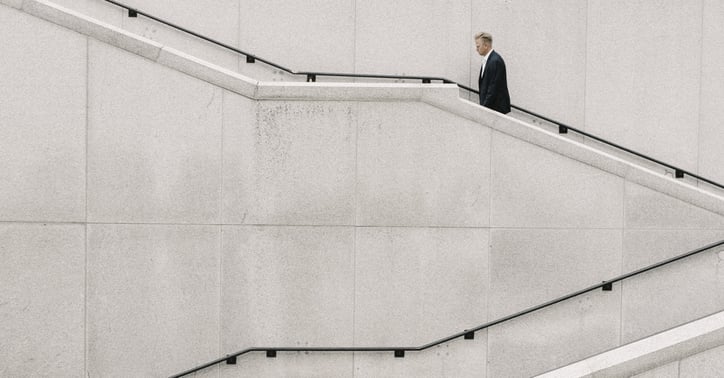 A dream scenario for sales and marketing
The regulation will force companies to clean up their data and create a 360-degree view of each individual, as new services such as consent marketing and consumer rights, like the "Right to access" and "Right to object", will become mandatory.
This is exactly what needs to be done in order to create the good and personalised customer experiences that consumers are not only craving, but actually expecting these days.
So really, this is great news for your business. Imagine always having up-to-date customer information and that the people you market to actually want you to market to them. Dream scenario! But in fact, that is what the GDPR asks of you.
Unfortunately, many consider the GDPR as a task that is almost unmanageable and they don't really know how to get started. Others have a 'let's-wait-and-see' attitude, as they're not sure that the huge sanctions waiting for those not complying will actually happen (to them).
But even if the European Commission won't come running after you on the day the regulation kicks in, or even if you're not legally forced to comply (if you don't store personal data of European citizens) you really shouldn't miss the chance to clean up your personal data, as it will bring you tremendous business value. On top, data protection will become a huge competitive factor in a very near future.
So, you can choose to see the GDPR as yet another annoying regulation that you need to comply to, and you can whip your business through the process of being compliant on a minimum level without fully committing to it.
Or you can view it as a fantastic opportunity to turn all of that powerful data you are probably currently storing in various databases and departments of your business, into little nuggets of gold. This is the value add perspective: Your business achieves high-quality data and secures the protection of personal data, while your customers return the favour with brand trust and loyalty.
So, which one are you going to choose?