Unique Device Identifier (UDI) standards will begin rolling out across the EU throughout 2016, and the recent European UDIs & Traceability for Medical Devices Forum in Munich took a detailed look at the impact this new legislation is likely to have on the healthcare industry.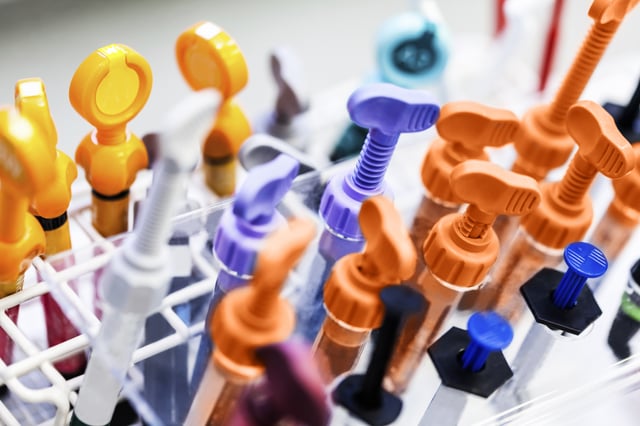 Many medical device manufacturers and healthcare service providers are already considering the ways in which the new system will benefit both their business and the safety of the patients who use their products and services. For it to succeed, however, requires a wealth of information to be made manageable, traceable and, above all, usable. It's important for regulators, healthcare providers and manufacturers alike to be able to track what products they have, what's working and what's not, whether regulations are being met, and more.
The importance of managing information to meet the standards was reflected at the event in Munich in the popularity of the roundtable discussion on master data management. Indeed, it was so well attended it required a change of room to accommodate the numbers.
Representatives of both manufacturers and hospitals discussed the need for master data for medical devices so that they could have a central repository of information which could support all their front-end and back-end systems and users – from ERP all the way through to the consumer looking for information online.
Many of those representatives struggled to understand how they could accomplish this while trying to meet the regulatory requirements. A healthy discussion followed, with concerns raised including the fact that their data was held in a number of disparate systems, many systems needed a large amount of customisations, that they were unsure how their PLM system fits within the IT landscape, and that their ERP system might not meet their catalogue and UDI needs.
But the new legislation shouldn't necessarily be viewed as simply a challenge to overcome. Instead, with effective master data management, it can be seen as an opportunity; one that can benefit healthcare service providers as much as manufacturers.
Rising demands due to longer life expectancy and more effective medical technology, coupled with limited resources, mean that services need to be planned and provided with increasing efficiency. Patient safety is paramount. In the words of one healthcare provider, "we need to know what we put in a patient, when, and where". It's all about the need for identification of devices and their production – whether it be registers, recalls or product characteristics.
Front-line staff must be able to capture information at the point of care.
For example, a nurse selecting the right medical device must be able to scan that device, and know what to scan and when, despite having limited time.
And the benefits don't stop with devices being easy to identify and scan.
Streamlined processes improve efficiency, by ensuring the right devices are in the right place at the right time. Supply chain management can be overhauled with accurate identification leading to more effective procurement, tracking and stock surveillance. Wastage can be reduced. Costs can become more transparent.
Global standards have already proved hugely beneficial in other industries. The adoption of GS1 standard barcoding, for example, has reshaped the retail and CPG industries, creating billions of dollars in value from supply chain savings and improvements in operational efficiency.
The new UDI regulations are clearly going to have a profound effect on the healthcare industry, and one that can be addressed head on with effective master data management.