Marketing teams need to be data-savvy out of one obvious reason: because consumers are savvy and impatient – and not very loyal.
To get on par with your customers, it sometimes takes a great deal of change management. Based on experience, I have compiled the following list of how to create a data-savvy marketing team.


5 steps to create a data-savvy marketing team
1. Educate your staff
Data-driven marketing should not just be for the wizards with a Master's in data science. Not everyone on the team needs to be an expert, but everyone should have an understanding of what data-driven marketing means, and why it is important. This is to secure that everyone is working in the same direction.
Identify the need for skills and offer appropriate education if needed. Sometimes the organization can educate themselves, when you have experts on the team, on who can communicate and share their knowledge.
It's tantamount to secure at least a common baseline of understanding the importance of working data-driven.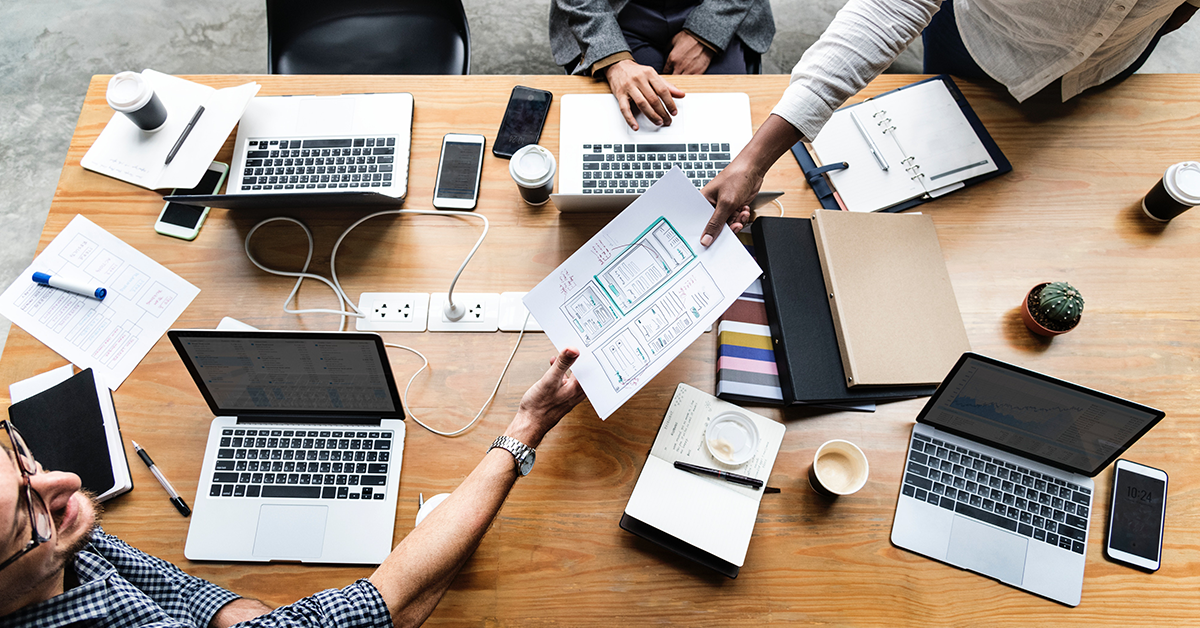 2. Break down silos within marketing and between marketing and IT
This one is very much related to #1. Within the marketing organization you will often have very different professional profiles like creative people, marketing analysts, online marketing experts, user experience experts, designers and project coordinators.
Focusing more on data and not exclusively on content creation may be a cultural change for many marketing team members. To make the content creation more data-driven, the analysts must provide feedback on the performance, and the market intelligence department should provide the whole organization with data-based market trends and customer demands.
Also, it is healthy for the CMO to have a close cooperation with the CIO and the IT departments being the ones who feed the marketing organization with data. The CMO must be able to rely on the data being trustworthy, and there must come more data science into marketing. The collaboration goes both ways. We see IT-departments becoming more consumer-savvy and taking an interest in customer satisfaction.


3. Set up KPIs based on the customer journey
Marketing KPIs must be defined according to business objectives. For data-driven marketing, it's also true that KPIs should primarily reflect the customer journey and to a lesser extent focus on certain channels.
The digital landscape is vast. People not only spend a lot of time on social media, but they also use multiple devices doing so, and they visit several channels in one day: website, newsletter, physical store, consumer apps, social media, etc.
Therefore, focus more on the customer journey than on specific channels. Drawing a customer journey map with the different touch points based on detailed personas will provide a picture of which KPIs make the most sense.
And again: a trustworthy dataset will ensure that your KPIs are not misguiding. Skewed or outdated data will eventually diminish your marketing efforts.
Based on the customer journey map you can then define detailed KPIs for each digital or physical touchpoint and start building your 360ᴼ customer view. Consumers leave digital footprints, so follow that digital trail. If consumers are savvy and agile, we must be savvy and agile.
Also use the customer journey map in your internal education. The map will highlight the need for data-based decisions in the marketing organization.


4. Employ the right tools
Some tools will drown your team in data and therefore be discouraging. But they can also be insufficient and provide your team with incomplete, although correct, data.
A good CRM might do some of the job of aggregating data, but you cannot always trust a CRM to be updated. It may not provide you with the filtering options you want, and if there exist several CRM versions within the same enterprise, there's a good chance you will have a lot of duplicate data.
If you seek one-to-one marketing, at some point you will need software that can syndicate and check the quality of your customer data, ideally matching data across domains.
The real value of data-driven marketing emerges when customer data can be related to rich product and location data to provide the right person with the right offer at the right time.
So, be careful not to create data silos by adding more tools that collect and store data without integration to other systems.
To deliver timely and personal information to use for campaign managers requires a syndication of data, which also encourages the marketing team to see the big picture and think more data-smart.


5. Make data management sexy
A large part of the secret behind creating a data-savvy marketing organization rests upon psychology. Not all people became marketers to work with data, but when they are forced to do so, make it attractive.
There's a whole creative industry around data-driven marketing. The point is to use data as the foundation of creative work like ad design and store planning.
Collecting and securing the quality of data often requires a more mathematical than creative genius, which is why that task is usually better located in the IT department. But analyzing, utilizing and transforming the data into effective and measurable campaigns is a creative job.
Working with data in marketing means creating content that is more relevant for the users and generates qualified leads. As marketers we are interested in the outcome – the creative as well as the economic outcome.

To be data-driven in marketing has become a mantra, and it's true that data is there in heaps, but to be truly data-driven we have to understand how to work with and interpret data. That is more a skills question than a technology question. Therefore, the education of the marketing staff could be just as important as acquiring analytics software. Exploring the business value of data requires a data-smart marketing team.