What is business ethics? And, when is a company being ethical (enough)? Once a simple question, that was fairly easily answered, by taking a look at the products or services the company was offering and how they did it. Today, it's so much more complicated, as data now is part of the business mix—and with it, an enormous responsibility to act ethical beyond the obvious.
But, let's back up just a little and start by defining, what is business ethics? Ethic is originally a philosophical term that deals with what is good or bad—right or wrong. Applied to business, we often talk about CSR (Corporate Social Responsibility), defined as "a corporation's initiatives to assess and take responsibility for the company's effects on environmental and social wellbeing."
The straightforward way to do CSR is to produce and/or sell products that have a direct environmental or social effect, for instance solar power panels for rooftops that reduce pollution by powering households with natural energy; or water cleansing devices, such as Lifestraw, that make water safe to drink everywhere in the world.
But, since we can't all make those kind of amazing products, the next-best way is to do business with the biggest possible positive impact on people's lives and the smallest negative impact on our environment. An example is shoe producer and retailer TOMS, a for-profit company based on the one-to-one giving model, which means they are matching every pair of shoes purchased with a pair of new shoes given to a child in need. Another example is Ben & Jerry's, the ice cream manufacturer, who is both environmentally conscious, for example by using only climate-friendly GMO-free ingredients and offer ice-creams for vegans, as well as engaged in social and political movements such as LGBT equality and refugee rescue work.
I could mention so many more great examples, including my own employer, the Stibo Group, which recently won a local award for its local engagement and contribution thanks to amazing initiatives such as Stibo Accelerator. Instead, I want to talk a bit about the concept of CSR and enterprise ethics and how those concepts are currently expanding.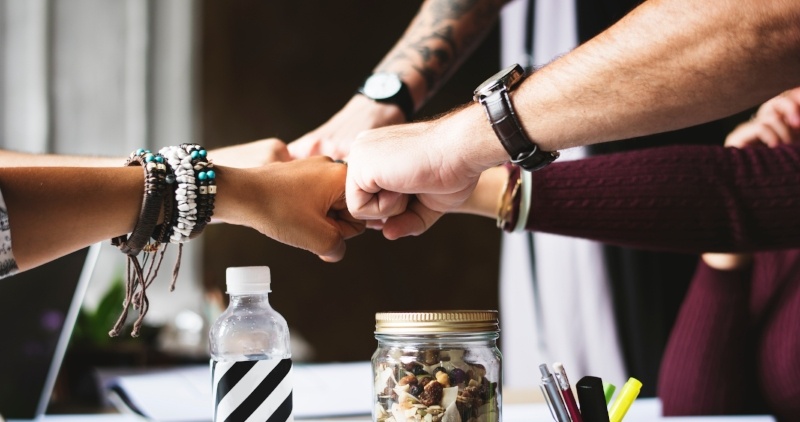 Data accountability as a new ethics parameter
As "Fake News," data breaches and consumers' data rights are becoming part of our daily lives, enterprises need to act ethical in yet another range of their businesses. Since we now increasingly own more data and improve and expand the ways we use this data, a digital age kind-of-ethic has arisen: data accountability.
Simply put: every consumer interacting with companies online leaves a trail of personal data behind. How companies treat that data is one of the new ways to determine whether they're ethical or not.
One thing is data breaches. Nobody wants their personal data floating around in cyberspace. The much the worse if that data is sensitive, such as people's health information, sexual orientation or political stand. Companies must take every step possible to avoid that. Obviously it's not easy, as we see it basically happening on a daily basis.
New legislation, such as the GDPR (General Data Protection Regulation), is obviously raising the bar for companies' ways of collecting and using personal data—as well as how fast they need to respond to a data breach. But, data responsibility and accountability goes way beyond data breaches, as potentially it can be used to manipulate people. If you know people well enough—and you can, if you have the right data on them—you can today actually (try to) induce a certain behavior, for instance making people think a certain way about something without them ever knowing that they were manipulated into it.
How far is too far when it comes to technology and marketing?
Although Facebook executives call the recent Cambridge Analytica scandal "a breach," it is far more than that. It shows clearly the power companies have available to them when using data. If you're not completely up to speed on the scandal that is said to possibly effect the U.S. Presidential Election and UK's Brexit, this quote from Scientific American sums it up pretty well:
"Using an intermediary app, Cambridge Analytica was able to harvest large data volumes [from Facebook red.] - over 50 million raw profiles - and use big data analytics to create psychographic profiles in order to subsequently target users with customized digital ads and other manipulative information. According to some observers, this massive data analytics tactic might have been used to purposively swing election campaigns around the world."
It's not hard to imagine how similar techniques can be used to sell products or services. It's a standing—yet scary—joke how smart home assistants such as Amazon Echo and Google Home are monitoring our conversations and offering us products or services that match our needs right then and there (don't worry, they say they are not in this NY Times article).
But in fact, according to a Scientific American article, new technology such as Machine Learning can be used to, for example, identify deep-rooted fears among pre-profiled user groups which can then be exploited for marketing purposes. Fake News plays a vital role in this. And, that is no longer just a joke. It's a known fact that there are groups out there deliberately spreading fake news to change public opinions: "In recent times, fake news has been used to manipulate stock markets, make people choose dangerous health-care options, and manipulate elections."
As you see, being ethical is not just about how we as companies protect the environment, or even data—that is not rightfully ours, but actually belongs to the consumers—but also about how far we take data analytics and technology. We want to get close with consumers to create those personalized customer experiences. But, when are we getting too close? It's our responsibility as businesses to not step across that fine line, where marketing becomes propaganda.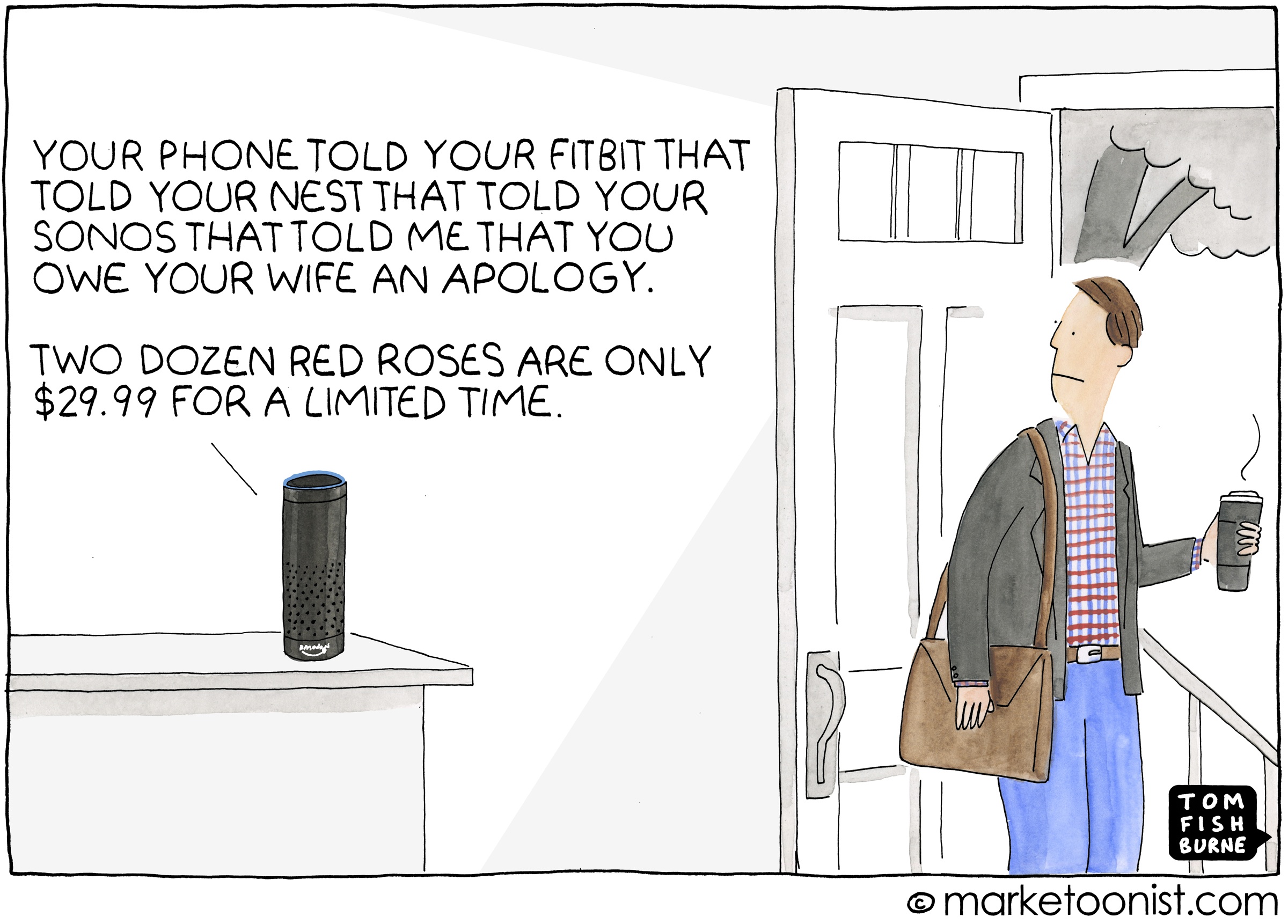 What is the price of (not) being ethical?
But, doing the right thing is not cheap. For instance, it has been estimated that companies are spending an average of €1.3 million on systems and training to comply with the GDPR. Now, even Facebook are considering adapting to the GDPR, potentially costing them up to 7 percent of their turnover, according to Goldman Sachs.
However, not being ethical might cost you even more. In Facebook's example, a boycott campaign popularized by the hashtag #DeleteFacebook created severe brand damage for the social media giant, which is now forced to take steps in improving its security issues. A clever move, as a company's reaction to negative publicity can either make it or break it.
Data breaches do also come with considerable financial consequences:
According to Comparitech, the stock price of companies, which before a breach increased by 45.6% over three years on average, only grew 14.8% in the same time period after a data breach.
According to SentinelOne, up to 33 percent of existing clients of a company will stop doing business with that company following a data breach.

According to Ponemon, the average cost of a breach in 2017 was $3.62 million.
Due to the availability of brands that are now right available at consumers' fingertips via social media, consumers can keep a close eye on them. And they do. Social media is the pillory of our time. If you do not respond well enough and fast enough to unsatisfied consumers, data breaches or public critique, you can be sure that it's being talked about out there in the digital public.
Acting morally right, including protecting personal data, has never been more important for companies, as consumers are increasingly focusing on this aspect. An IBM survey shows that 78 percent of its U.S. respondents say a company's ability to keep their data private is "extremely important," and only 20 percent "completely trust" organizations they interact with to maintain the privacy of their data. In fact, 60 percent are more concerned about cybersecurity than a potential war.
The secret sauce to employee and customer loyalty: Trust!
In conclusion, investing in a wider CSR initiative pays off. Why? Because when you look after others more than yourself, you create trust. And, what is really the secret sauce to customer loyalty? Trust! You, as a business man or woman, may be basing your strategies and actions on data and numbers, but people are people and when assessing whether they want to buy from you, work for you or with you, they still very much base that decision on gut feeling. In fact, 76 percent will refuse to buy from a company if they learn it supports an issue contrary to their own beliefs.
Overall, being ethical has two major benefits.
It reduces business risks.

It attracts more stakeholders, including customers, employees, partners and investors.
It's really simple. If you do not break any regulations, you do not need to pay any fines, and you minimize the risk of negative publicity, scaring away your stakeholders. If you on top invest in CSR, the gains are tangible, as documented by CECP in their "Giving in Numbers" study, which showed how companies that increased giving by at least 10 percent between 2013 and 2015 experienced upticks in revenue and pre-tax profit, while all other companies saw a decrease in both.
Furthermore, employees who work for purpose-oriented companies experience a 20-percent longer tenure, 50-percent greater likelihood to hold a leadership position and 47-percent greater likelihood to serve as company advocates, according to the Imperative Workforce Index.
The thing about doing good, though, is that it only pays off economically if you share it with the world. But, just like online comes with the price of data, being ethical comes with the price of obligations. You need to communicate the good you do, and make it part of your brand, just like Ben & Jerry's, TOMS and now maybe even Facebook. But, in that process, know that your actions are being watched even closer.
Being ethical in 2018 all comes down to transparency and trust. But, if you manage to get that right now, you'll already be one big step ahead of the competition.