New York Fashion Week (NYFW) recently ended, leaving those in retail feeling energized and inspired for what's to come in 2020. Sustainability, diversity and the future of retail were dominant themes throughout the week. Stibo Systems sponsored and attended various events, absorbing and learning from leading retailers about the latest trends, from styles to technology. Below are some highlights:
Diversity takes center stage
Kicking off NYFW, Stibo Systems sponsored the Runway of Dreams Fashion Revolution Event. It was an inspiring night that celebrated the inclusion and empowerment of differently-abled people as part of the fashion conversation.
Inclusive fashion is one of the ways the retail industry is addressing diversity and developing new products to meet the needs of consumers with physical and mental disabilities. Many fashion retailers are incorporating adaptive design into mainstream clothing by adding features like easy closures or hidden openings for abdominal access, or making items wheelchair or sensory friendly. These innovations make the process of getting dressed easier for people with disabilities. Tommy Hilfiger, Target, Kohl's and Zappos are just a few of the retailers that have introduced adaptive collections.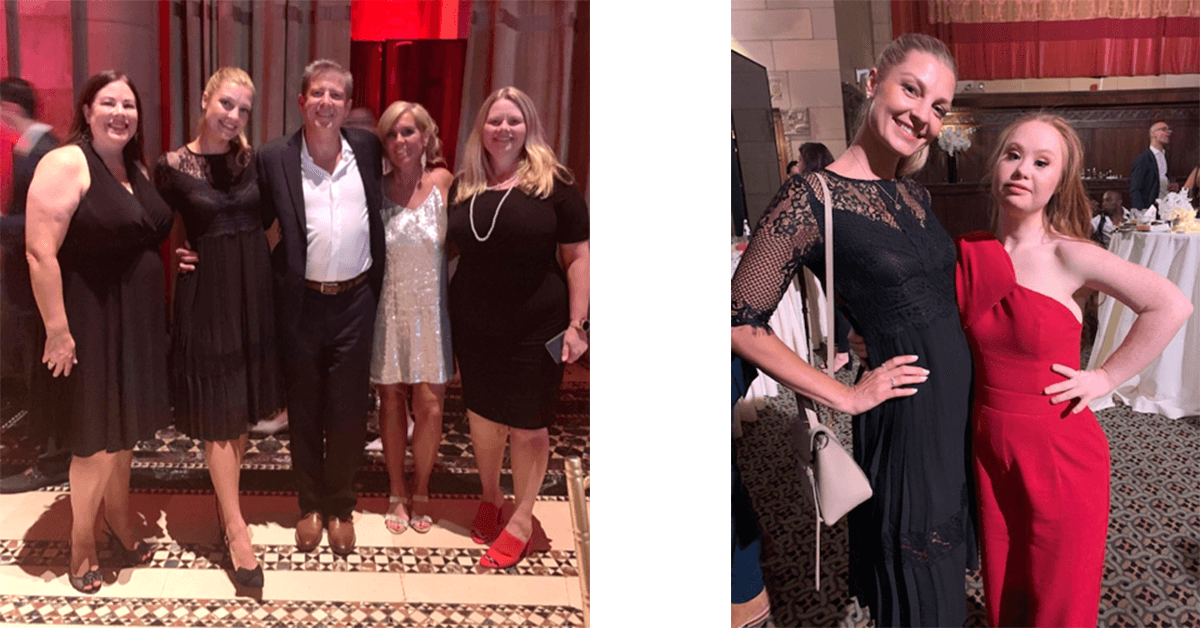 Left: The Stibo Systems team attending the Runway of Dreams Gala during NYFW. Right: Stibo Systems' Maja Milutinovic with Fashion Revolution honoree Madeline Stuart, the first NYFW runway model with Down syndrome.
The rise of sustainability in fashion
Next to diversity and inclusivity, sustainability was another hot trend at NYFW. The message was delivered in style, on level with the fashion. In response to the growing need to be more environmentally responsible and transparent, retailers are thinking of how to build better business practices and design with consciousness. Forward-thinking, eco-chic collections hit the runway like the one by Collina Strada, where the entire show was based on the idea of climate change.
Collections like this are creating greater awareness around sustainability and paving the path for new retail designs. Eco-friendly fabrics and packaging provide retailers with an alternative to the traditional production of fabrics, dyes and plastics, helping reduce environmental pollution. The future looks bright, with the environment and health top of mind for the retail community.
Emerging technologies drive CX and product designs
Retailers continue to augment their customer experience (CX) initiatives and product designs with emerging technologies. From virtual stores to smart dressing rooms, retailers are introducing new ways to interact with their brands that are enabled by technologies like the Internet of Things, virtual reality, and machine learning.
One technology to watch is 3D design. Stibo Systems had the pleasure of attending the Browzwear event at the Fashion Institute of Technology, where we heard how retailers like PVH, FULLBEAUTY Brands and Nordstrom have adopted 3D design into their product development processes.
"The one question I ask people often is: Can your business continue to operate on a design and development cycle of 8, 10, 12, 15 or 18 months anymore?" said Lena Lim, chief commercial officer at Browzwear, a leading provider of 3D fashion design, development and merchandising solutions. "If not, then you need to consider how 3D technology can be the catalyst for your business change. We are, after all, the last parametric industry that still operates in 2D formats."
Intelligent 3D models, especially when coupled with effective product lifecycle management and product master data management technologies, make it possible for retailers to design, develop, source and deliver smarter, faster and more profitable fashion.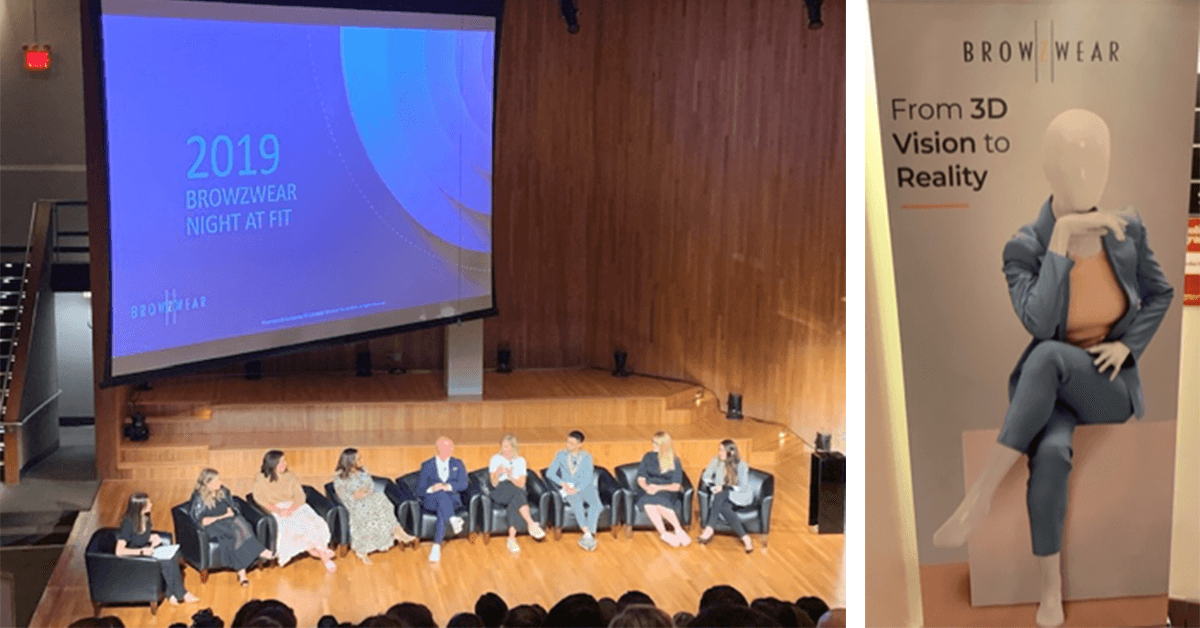 The future of retail
Once again, NYFW showed how retail continues to evolve and change. It's clear that the consumer is still king. The power shift is evident not only in how consumers buy and where, but also how they think about buying. Retailers will need to learn how to address diversity, inclusivity, sustainability and environmental impact, while continuing to meet consumer demands for value, convenience and experience.
To deliver numerous collections, on time, on trend and on cost, retailers will need to ensure that their end-to-end product development processes are operating at the highest level of efficiency and agility. Technology solutions like Product Lifecycle Management and Product Master Data Management provide retailers with end-to-end visibility into their products and data, so they can bring fresh, new designs to market more quickly.
How are you adapting your product development processes to meet consumers' ever-changing needs? Share this post and your thoughts below.