Have you ever seen or even owned a fake item? A fake Rolex watch? Maybe a spurious Luis Vuitton handbag? Would you know how to recognise fake items? There might be certain visual clues, but would you know if the medicine you are taking is fake?

Some estimates put the cost of counterfeit prescription medicines at a 188 billion euro annual business (2013). That makes it the largest counterfeit sector, by far, followed by electronics (158 billion euros) and food (46 billion euros). Estimates vary, but worldwide it is commonly reported that approximately 1% of the medicine market (human and animal) is represented by counterfeit products.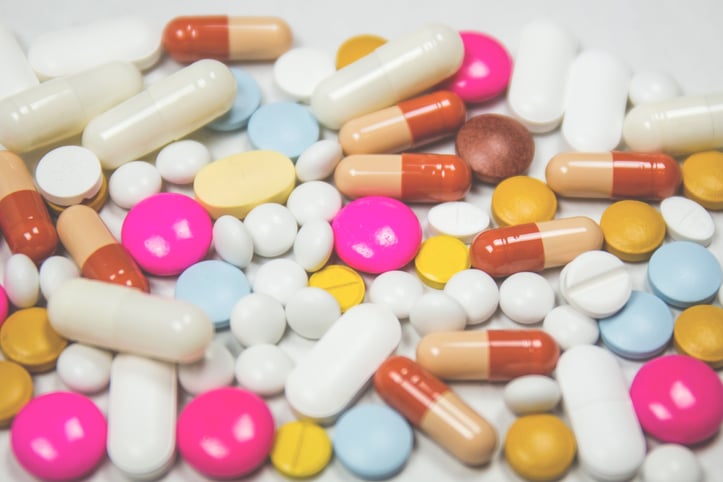 Medicines are, of course, highly regulated in their development, manufacture and distribution. In Europe, the responsibility of designing and supervising regulation belongs predominately to the European Medicines Agency (EMA). The EMA's role is to ensure that all medicine available on the EU market, for both human and animal health, is safe, effective and of high quality.

However, despite best efforts, medication, just like many other manufactured products, can be fake; or falsified. A falsified medicine might have ingredients in the wrong quantities, be fraudulently mislabelled, have the wrong packaging or contain the wrong ingredients.

The EMA has implemented new regulations which will help to safeguard the manufacturing and distribution mechanisms for medicines—even for those medicines procured legitimately online. The EU Falsified Medicines Directive (FMD) mandates usage of a unique identifier in the form of a 2D barcode and an anti-tampering device. For Internet sales, websites will need to include a special logo on their site that will help to authenticate online pharmacies and retailers.

So, when is all this going to happen? February 2019 is the current deadline for all new market authorisations made from 2016 onwards.
How can pharmaceutical companies ensure the best possible control with their processes and products? And, how do they cope with the constant change of the legislative environment?

A Master Data Management solution for products and/or suppliers has the potential to become a strong weapon in the fight against falsification, as trustable data is key to identify counterfeit medicine. Pharmaceutical manufacturers, distributors and healthcare providers who master MDM solutions have the following capabilities:
5 ways MDM can help pharmaceutical manufacturers fight counterfeits:
1) They can provide an authoritative source of packaging information for packaging production and compliance reporting.

2) They can complement product information with additional related information such as manufacturing locations.
3) They can support product labelling standards such as IDMP (Identification of Medicinal Products).
4) They can support GS1 integration from a supplier and procurement perspective.
5) They can support good distribution practice (GDP) by providing access to product validation data sources.
If you would like more information about how mastering your data supports traceability, clinical trials data and more, please download our free solution brief on pharmaceutical compliance: