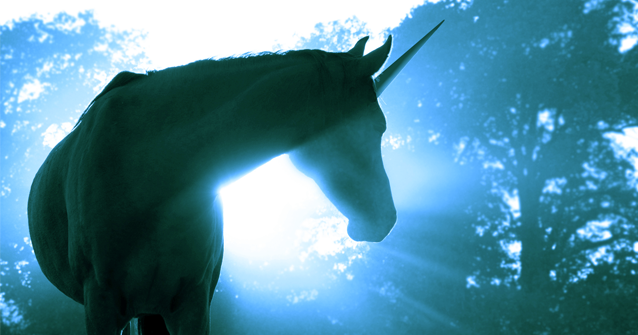 Master Data Management (MDM) is a BIG topic. Especially since it encompasses many moving parts. You're not just mastering data; that data touches multiple systems, affects people, overlaps with other projects, and changes or creates processes that may or may not have previously been in place.
If you're investigating an MDM solution, you should probably be aware of the myths that follow. Below I've outlined just three, but you can also check out Gartner's list of 10 Critical Myths and Realities of Master Data Management (oldie but a goodie) if you want to read more.
Myth #1: MDM is for IT only.
So many times, the Business hears the words 'Master Data Management' and they automatically push the conversation to IT. In reality, an MDM solution may be implemented by IT, but really, it's used and run by the Business. There's always been a battle of IT vs. Business, but as the CMO's role has rapidly become more complex and technology-based, it has become apparent that both need to work together in order to achieve success.
Myth #2: MDM is a plug 'n' play software solution.
If you're just starting to research MDM, most tend to think that it's simply just a software solution that gets implemented and will immediately start mastering your data. Well…that's not entirely true. I mentioned earlier that mastering data changes or creates processes that may or may not have previously been in place. This is the 'process' part of 'People, Process and Product'. Data doesn't just happen to get mastered once it's in a new system, someone must define the policies and procedures that govern the data. Not only is it time-consuming to establish workflows and business processes, but it's different for every organization because each has different needs, initiatives, and ways of doing things. There is no magic document that defines what this process looks like, but we can get you started with six.
Myth #3: MDM is a solution that everyone is excited to use.
It's true that MDM is a software solution, but if you think that it's just another technology you may be surprised to learn that not only does it require you to establish data governance processes, but it also requires organizational change management. This last part is actually crucial, and one of the most commonly overlooked 'rookie mistakes.' Change Management is the 'people' part of 'People, Process and Product'. Employees will have to change the way they work and that can be a challenge. So be sure to have a clear communication strategy in place so that every stakeholder knows how MDM and data governance will affect their role in order to help the organization realize its business objectives.